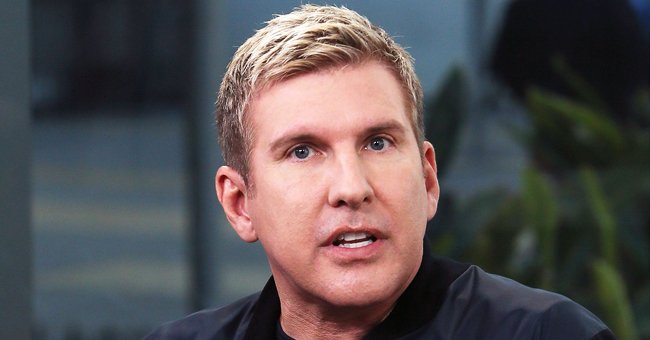 Getty Images
Grayson Chrisley Takes a Picture of Something Suspicious in New Season Promo
Reality star Grayson Chrisley was seen taking a picture of something suspicious while driving with his father in a new promotional clip. The video was shared ahead of a new season of their family's show "Chrisley Knows Best."
A new season of the hit reality show "Chrisley Knows Best" is expected to premiere later this month, but some of the show's stars are already giving fans a sneak peek of what to expect.
In a new Instagram promotional clip shared on the show's official Instagram page, Todd Chrisley was seen driving in his car with his granddaughter Chloe Chrisley and his youngest son Grayson Chrisley.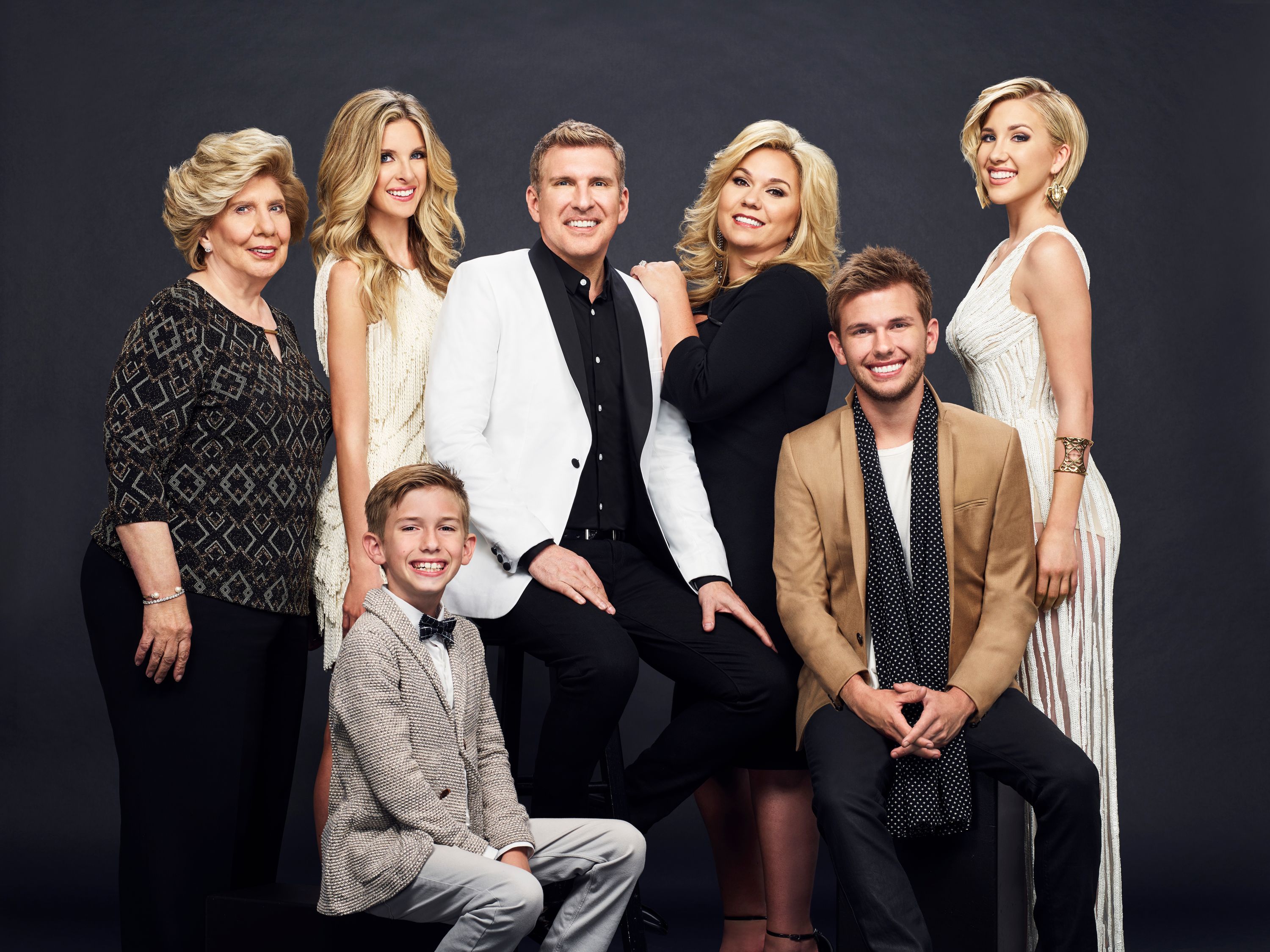 Faye Chrisley, Lindsie Chrisley Campbell, Grayson Chrisley, Todd Chrisley, Julie Chrisley, Chase Chrisley, Savannah Chrisley smile for a Season 4 family portrait. | Photo: Getty Images
While Chloe was strapped in the backseat, Grayson took the passenger's seat next to his dad. The 14-year-old donned a white t-shirt and held a camera in his hands.
Todd, who rocked a black t-shirt and was seen telling Grayson to look out for anything suspicious on the road and take a picture of whatever he deemed suspicious.
The clip ended with Grayson jokingly repeating his father's words while taking a picture of Todd. The clip was accompanied by a caption that read:
"Growin'up in a family like the Chrisley's, you've got to stay on your toes. Nothin' gets past Grayson, y'all. ?"
As expected, the promotional video was met with several reactions from fans and lovers of the Chrisley family and their reality show.
While some fans noted that they could not wait for the new season, others could not stop gushing over how fast Grayson had grown.
During the second episode in the eighth season, Todd revealed that Grayson was his favorite child.
"Chrisley Knows Best" first premiered in 2014. At that time, Grayson was only a little boy, and over the run of its eight seasons, fans have watched him grow right in front of their eyes.
Last month, Grayson shared a photo of himself playing baseball, and fans could not help noticing how tall he has grown. One user gushed:
"Grayson, u r so tall now! Been fun watching u grow up."
In addition to Grayson, Todd and his wife, Julie, share two other kids, son Chase and their only daughter together, Savannah Chrisley. Though Todd undoubtedly loves all of his children, it appears his youngest child is currently his favorite.
In the previous seasons, Todd had repeatedly joked that Savannah was his favorite child. However, this seemed to change in the most recent season.
During the second episode in the eighth season, Todd revealed that Grayson was his favorite child. The reality star said this after finding out that Savannah used to help Chase sneak out of the house when they were younger.
Over the years, fans of "Chrisley Knows Best" have seen that Todd shares a great relationship with his kids. With that in mind, there is no doubt that Grayson is lucky to have a role model like his famous father.
Please fill in your e-mail so we can share with you our top stories!