Prince William & Kate Middleton Reportedly Welcomed a New Family Pet Before Their Dog Lupo Died
Prince William and Kate Middleton opened their home and their hearts to a new furry family member prior to the death of their 9-year-old dog Lupo last November.
Kate's brother James Middleton gifted a beautiful English eight-month-old, black cocker spaniel to Cambridge's Duke and Duchess. Everyone is delighted with the darling new furbaby.
The whole family had been overwhelmed with grief when they had to bid farewell to their pet Lupo at the end of November last year forever. However, this experience became bittersweet thanks to the arrival of the pup.
Before Lupo's death, the new puppy was delivered to the family's home Anmer Hall, in Norfolk. Although they were sad to see Lupo go, the new whelp provided a welcome distraction to Lupo's impending departure.
A source said that everyone was besotted with the new pet and a family friend explained that the puppies arrival was not a replacement for Lupo but rather:
"It was hoped that a younger dog would give Lupo some company and give him a little more life and energy."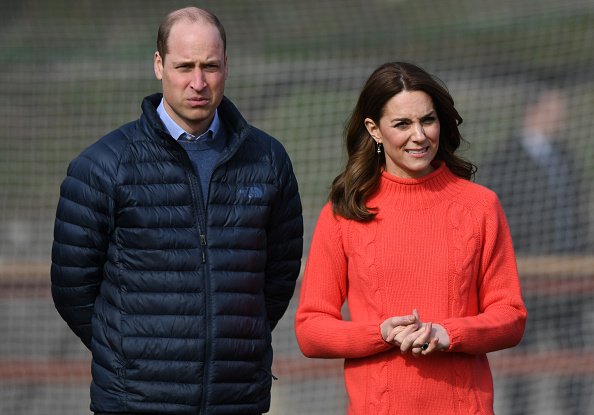 The cocker spaniel puppy is Lupo's nephew because it was born from his sister, Luna's, litter. Both Luna and Lupo were born from Mr. Middleton's dog, Ella. 
Lupo was given to the Duchess by her father in 2012 to keep her company while Prince William, an RAF search-and-rescue pilot, was stationed at the Falkland Islands for six weeks.
The Royal family are all animal lovers and have had a variety of pets throughout the decades.
James was quite sad to say goodbye to the cocker spaniel but knew that he would be very loved in his new home. The money that he received from the puppies' sale is donated to the charity Pets As Therapy.
In an uncharacteristically personal and emotional post, the Cambridge family shared their feelings about the loss of dear Lupo. They posted on their Instagram saying:
"Very sadly last weekend our dear dog, Lupo, passed away. He has been at the heart of our family for the past nine years and we will miss him so much."
The Royal family are all animal lovers and have had a variety of pets throughout the decades. Before Lupo, they had a golden retriever named Tilly. Princess Charlotte and Prince George also own a hamster named Marvin.
Their love of pets stems from the fact that both the Duke and the Duchess grew up surrounded by pets. William shared a dog and a rabbit with his brother. 
It has also been revealed that when she was a child, Kate had two guinea pigs named Salt and Pepper. Marvin, the children's pet hamster, was given to the princess in 2016. She is said to love the way its whiskers tickle her cheeks. 
While the royal family were definitely heartbroken at the loss of well-loved Lupo, the new puppy is sure to bring a smile to the children's faces. They have yet to announce the name of the dog.