John Travolta Pulls up in a Vintage Rolls-Royce To His Private Jet for an Evening Flight
Actor John Travolta posted a video to his social media feed showing him casually pulling up to his jet in his vintage Rolls-Royce for a night time flight. 
The 66-year-old John Travolta shared a video with his 2 million Instagram followers showing him in his vintage Rolls-Royce pulling up to one his of private jets in the middle of the night. 
The bald actor with his trimmed beard played Frank Sinatra's "Flying to the moon" as the backtrack to the video which contributed to the luxury displayed. Travolta looked very comfortable and relaxed in his vehicle.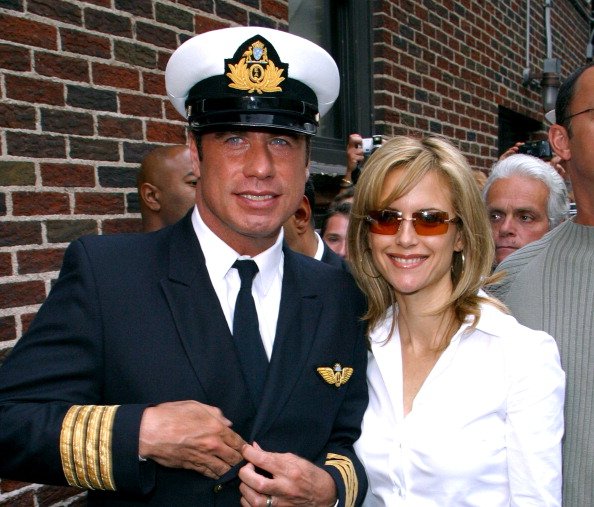 LICENSED PILOT
With Travolta being a licensed pilot and owning five aircrafts of his own, it is no surprise that he would pull up to his own airplane. The actor posted his video with the caption: 
"Night flight." 
With a Qantas 707 and Challenger jet amongst the airplanes that Travolta owns, the actor can pick and choose how he wants to travel and it just so happens that his Rolls-Royce and private jet are his chosen mode of transport in this post. 
MORE THAN A HOBBY
Although Travolta is still focused on his acting career, he takes flying just as seriously. Besides having an airplane at his disposal to take where he pleases whenever he pleases, the actor also mentioned the following: 
"Now I've made a profession out of flying as well as acting. At my age it's something to do when you're not working."
The 66-year-old has two runways that run next to his house, making his airplanes even more accessible with no journey between his home and the airport. Travolta has also linked the walkway from the planes directly into his home. 
AVIATION HOUSE 
Beyond the runways that take up his yard, Travolta has also gone the extra mile in bringing aviation into his home through the use of avition themed decor. This is one way that the actor is living out his 60 year obsession with aircrafts. 
With his professional deal with Qantas, there is little Travolta can't do with his planes. He has been known as a Qantas ambassador-at-large since 2002 which has allowed him even more privileges. 
CLASSY AND EXPENSIVE 
Travolta's chosen modes of transport as seen in this post speak to his classy and expensive taste. This is not the first time that Travolta has been seen in a Rolls-Ryce. He had heads turning at a previous Vanity Fair party when he showed up in one. 
Being able to travel in both comfort and style is clearly of importance to the actor as his chosen combination of vehicle and airplane makes this evident to his followers. 
Travolta's aviation ambitions and pursuits are just as impressive as those that occur in front of the camera. The actor never ceases to amaze with everything that he has achieved and is capable of. 
Although his taste may be expensive, Travolta is evidently not trying to impress anyone but is rather out to live his wildest dreams and passions without considering how it may look to those standing on the sidelines.