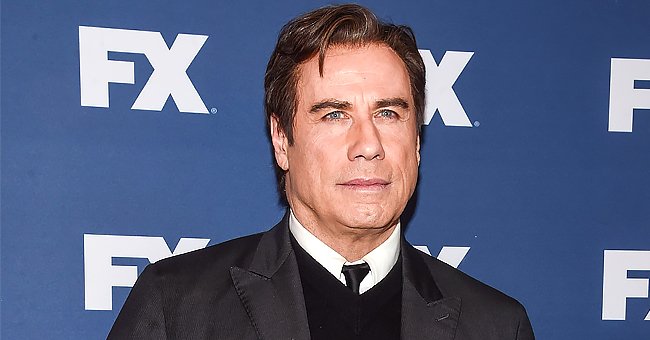 Getty Images
Death Chased John Travolta Long before Kelly Preston Passed — Story of Losing Dogs in Accident
John Travolta's wife, Kelly Preston, passed away in July 2020, but death had chased the actor even before that. This is the story of how the actor's dogs died due to a tragic accident.
In May 2010, Travolta's publicist and an airport spokeswoman said a service vehicle killed two dogs belonging to the actor at the Bangor, Maine airport, as reported by CNN.
Travolta's jet was refueled on an airport tarmac, publicist Paul Bloch said. While there, a non-family member walked the two small dogs, said airport spokeswoman Rebecca Hupp.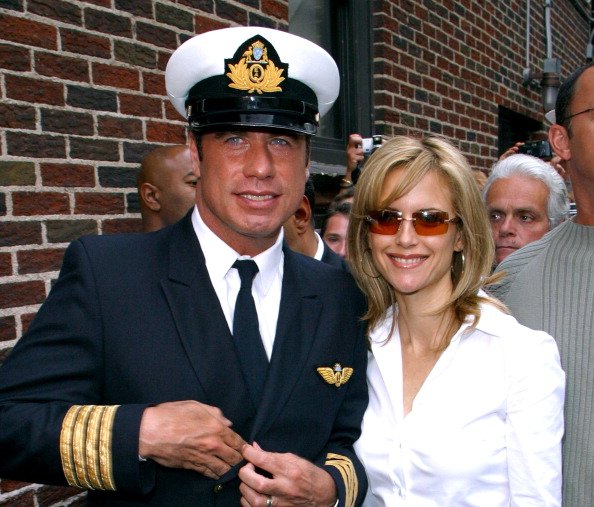 John Travolta and Kelly Preston on August 28, 2002 at Ed Sullivan Theatre in New York City, New York, United States. | Photo: Getty Images
"An airport service pickup truck was approaching the airplane to service the aircraft and did not see the dogs," Hupp added. "Unfortunately, the dogs were struck and killed."
Hupp went on to say that members of Travolta's family happened to be on his plane. Travolta, who became a household name during the 1970s, is well-known for flying his plane.
According to ABC News, Travolta and Preston own a property on the island of Islesboro, off Maine's coast. They may have been heading there after landing in Bangor.
While Travolta, best known for his performances in "Saturday Night Fever" and "Pulp Fiction," is an accomplished pilot, it was unclear if he was actually the pilot and who else was flying with him.
Travolta explained that Jett had been experiencing seizures all his life.
Before this tragic incident, Travolta's son, Jett, passed away in 2009 while vacationing in the Bahamas during Christmas. Jett had a history of epileptic seizures, it was reported after his death.
The cause of his death was a seizure. Jett was 16 years old at the time. In interviews conducted after his death, Travolta spoke of how his son had autism.
Travolta explained that Jett had been experiencing seizures all his life. The actor added that his son was also diagnosed with Kawasaki disease at the age of two, according to Distractify.
Meanwhile, on July 12, 2020, Travolta's wife, Preston, died after a two-year battle with breast cancer. She is survived by the actor and their children, daughter Ella and son Ben, PEOPLE reported.
In addition to her career, Preston treasured her decades-long romance with Travolta. The actor proposed on New Year's Eve 1991 at the Palace Hotel restaurant in Gstaad, Switzerland.
Preston was pregnant with their son Jett when they tied the knot on September 5, 1991. They then got married a second time in the United States in Daytona Beach, Florida.
Please fill in your e-mail so we can share with you our top stories!