Billie Eilish Opens up about Struggling with Body Image & Admits to Taking Diet Pills at Age 12
Billie Eilish took the world by storm when she snapped up five Grammys and recorded several hit songs to her name. However, as a teenager, she suffered from severe body insecurities.
19-year-old Billie Eilish has become the modern-day music sensation, breaking and setting numerous records despite still being in her teens.
Last year, the music star sent waves around the music world when she snapped up five grammy awards and made a name for herself as one artist to reckon with.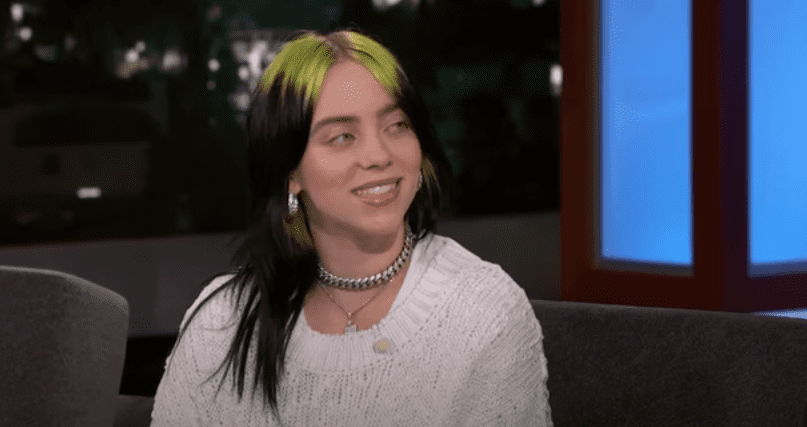 Aside from her singing style, Eilish's choice of fashion is something her fans find amusing. The singer prefers rocking a comfortable baggy, unlike other singers who would go for something more revealing to give their fans a peek at their gorgeous shape.
Eilish recently opened up on why she chose to appear in a way many would consider not fitting for a star trying to make her way through the ranks.
The 19-year-old revealed that she struggled with her body image as a young teenager and did everything to cover it up because she felt unappealing. 
Not too long ago, a picture of Eilish wearing a tank top made as many headlines as her hit songs did, which caused concerns for those in her inner circle.
Her focus at the moment is to build on the success she has enjoyed in the past year.
Her close friends were concerned that her body was gathering much attention, a sentiment the 19-year-old said she has had during her younger days.
In a Vanity Cover story,  the singer reflected on how she felt about the picture going viral and opened up on the many struggles she faced with her body.
Although she has become better in her self perception and feels more positive about her body image than she used to, Eilish had it tough as a young teen.
The singer said she was glad the situation with the picture did not happen five or three years ago when her battle with her body image was at its peak.
The singer recalled that at that time, she was not eating and was starving herself. Eilish revealed that she took a pill that told her she would lose weight at age 12, only to end up peeing on the bed.
 The 19-year-old said that she felt she would be the only one with a hatred for her body as she never expected anyone to be concerned about how she looked but in her words, "it seems the internet hates my body."
The "bad guy" singer gave fans a glimpse into her private life in the interview with Vanity Fair, where she revealed that she is currently not seeing anyone.
Eilish made it known that she is open to being in a relationship but is not in one. Her focus at the moment is to build on the success she has enjoyed in the past year.