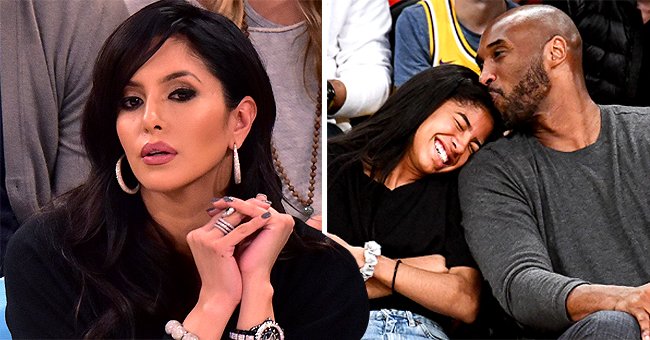 Getty Images
Vanessa Bryant Reveals a Heartwarming Letter Sent to Her by Late Daughter Gigi's Best Friend

Vanessa Bryant shares a moving letter she received from her late daughter, Gigi's best friend. Bryant and her late husband, Kobe Bryant, viewed Gianna 'Gigi' Bryant as the prodigal daughter who would take over from her dad.
Vanessa Bryant has shared a letter she received from her late daughter, Gigi's best friend, Aubrey Callaghan. The letter begins with Callaghan praising Gigi's attitude, which Callaghan said pushes her to become a better person.
Callaghan went on to credit her late friend as a force to be reckoned with, given she was the one who had persuaded Callaghan to take up basketball and play the sport with Gigi over four years.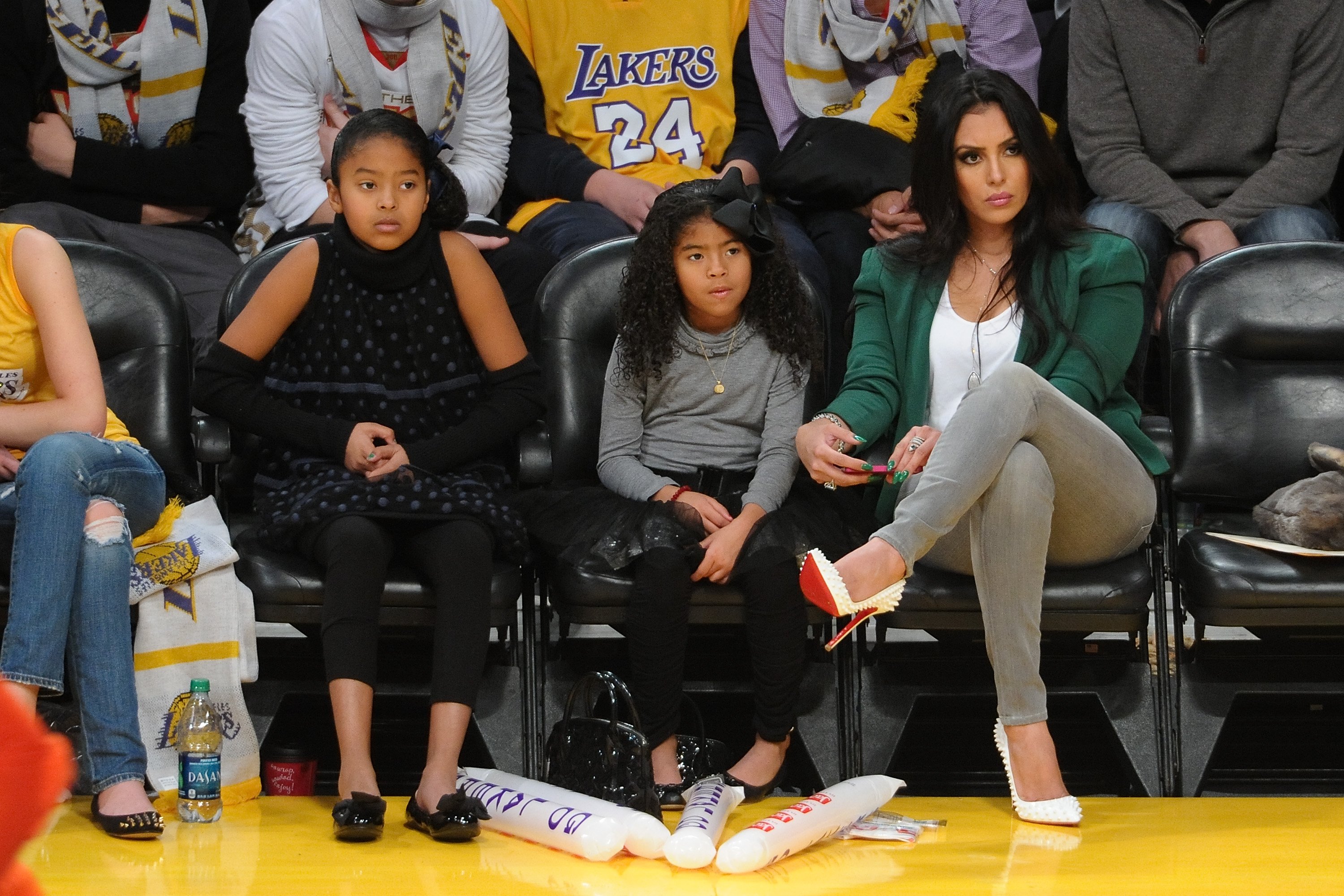 Vanessa Bryant courtside with her daughters, Natalia (Left) and Gianna (middle), December, 2012. | Photo: Getty Images.
Callaghan admitted to sometimes getting stuck in feelings of despair thinking about what Gigi could have accomplished had she had more time. But then, she reminds herself, the teenager left an impressive mark on the world.
Callaghan concludes her letter by promising to share more stories of her late best friend with Vanessa, should she need to hear more. Vanessa displayed gratitude towards Callaghan's efforts, as she wrote in her caption:
"I love you Aubz (as my Gigi would call you). Thank you so much for beautifully sharing some of your memories of my Gigi with me."
Gigi died on 26 January 2020, alongside her father, Kobe, in a helicopter crash en route to participate in a basketball tournament for young players at the Mamba Sports Academy in Thousand Oaks.
Following Kobe's retirement from the LA Lakers in 2016, he began coaching his daughter's middle school team. There were pictures of the 41-year-old coaching Gigi's team at the academy the day before the crash.
Vanessa was just 18 when Kobe proposed to her.
During her daughter's eulogy, Vanessa said Gigi would have probably become the best athlete in the WNBA. The youngster was determined to change the view of women in sports and even wrote letters about the gender pay gap.
Speaking to Jimmy Kimmel in 2018, Kobe famously told the story of how Gigi handled fans who would pressure Kobe into trying for a son. Gigi would chime in that she had the situation handled, to which Kobe added:
"Yes, you do, you got this."
While enjoying a brief stint as a rapper, Kobe (20 at the time) met Vanessa (who was 17) on the set of a music video and later admitted to being head over heels for the stunning model. The feeling was mutual, and the two dated.
Vanessa was just 18 when Kobe proposed to her, and sadly, the wedding in April 2001 would be a bittersweet experience, with neither their families showing support for the young couple.
Last April, Vanessa dedicated a special message to her late daughter on her birthday in April, writing about her longing to be able to hold Gigi in her arms. The mom encouraged followers to wear red on the day since Gigi liked wearing a red bow.
The mom has shown a brave face in light of the tragedy she suffered by commemorating special days over the past year, including what would have Gigi's 8th grade graduation last June.
Please fill in your e-mail so we can share with you our top stories!