Eve Posts Rare Photo with Her Mom, Dad, and Brother — See the Heartwarming Family Moment
Eve shared several precious photos behind the scenes with her mother, father, and brother on her Instagram account yesterday, showing that they were spending some quality time together. 
42-year-old American rapper Eve posted some informal shots with her family members in a heartfelt Instagram post. Her mother seems stern and kindly, while her father is stoic but strong.
All parties are dressed warmly in puffer jackets and jerseys, adding a cozy element to the pictures. The cardboard cups of coffee corroborate with this sincere image of a family staying warm together and enjoying hot drinks. 
Both Eve and her brother make signs with their hands in their photo, suggesting an amicability between the two siblings. Eve's brother still has his mask on in the picture.
Although Eve's parents, Julie and Jerry Jeffers, divorced when Eve was only 12-years-old, this image suggests that the family still comes together as a unit. One fan playfully remarked on how youthful Eve's parents are saying:
"Your parents are so young looking must be our Philly air." 
Eve's career as a rapper began after she was signed with Dr. Dre and then relegated to his original label Ruff Ryders. Ruff Ryders prepared Eve for her breakthrough single "What Ya Want" in 1999.
Shortly after this, when Eve was 20-years-old, she released her debut album, "Let There Be Eve... Ruff Ryders' First Lady," which sold an incredible two million copies. 
Eve's marriage to her husband Max Cooper and her role as stepmother to his four children have resulted in some seriously open and honest conversations about race.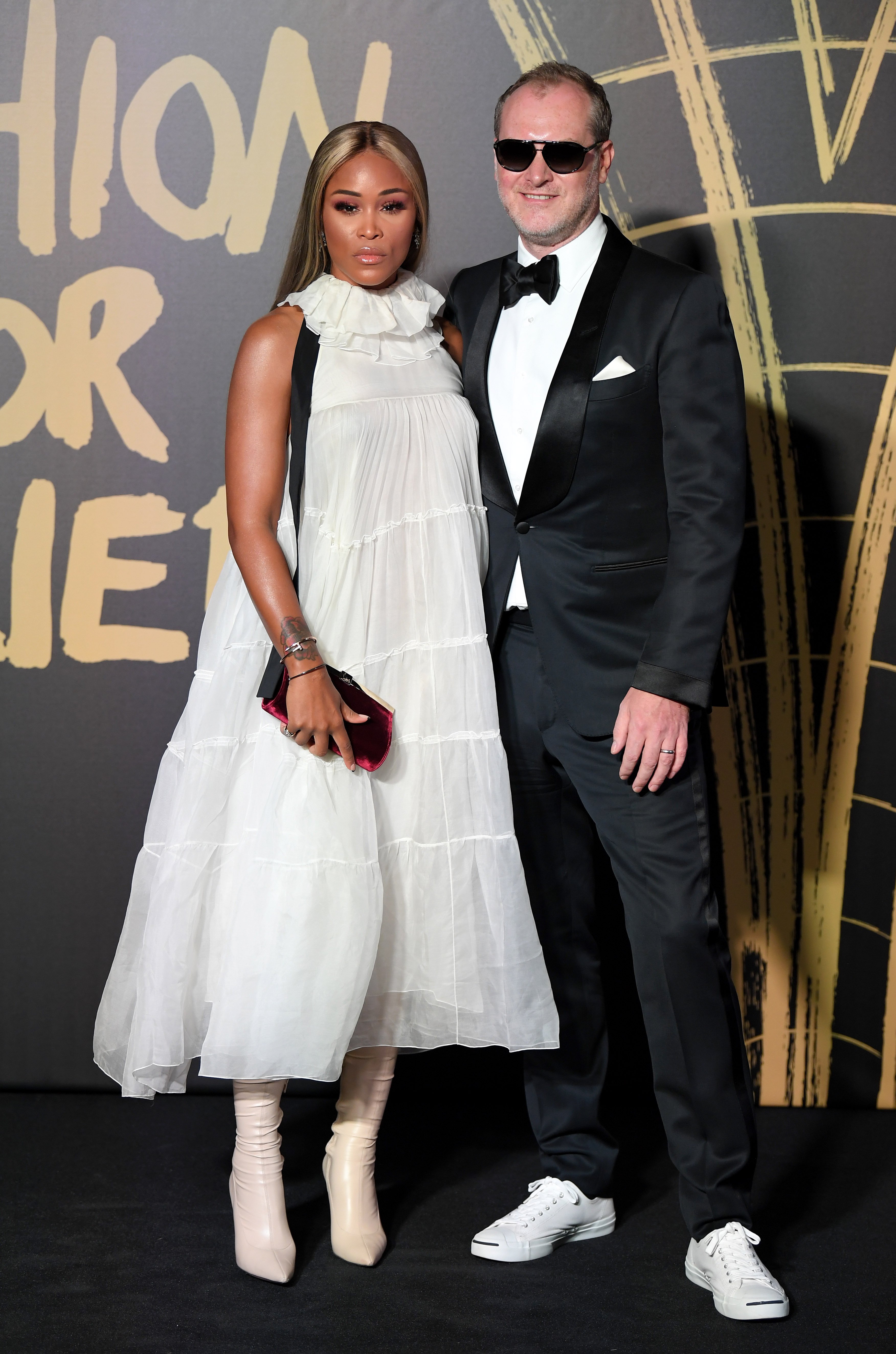 Eve met British Max Cooper at the Gumball 3000 rally in 2010, and four years later, they got married at the final rally in Ibiza. Eve admitted that as an independent woman, married life had changed Eve for the better.
It helps to have someone to lean on in times of need, and although Eve can do it all on her own, she said that sometimes when Cooper took control of situations, it allowed her to breathe. When she appeared on "The Real," she told the co-hosts that:
"I wouldn't let a guy see me in my braids and in that moment. But now I'm like, yeah, I don't care. That's when I knew! I guess we're staying together."
Eve's marriage to Cooper and her role as stepmother to his four children have resulted in some extraordinarily open and honest conversations about race.
The "Give It To You" singer explained that Cooper and his kids were less aware of racism in America because they are British and willing to learn and understand. 
Eve says that they have spoken about race and what goes on in America, especially the violence and police brutality. She says her husband didn't realize it was still an ongoing issue because of his race.
The rapper also said that it had taken time to learn how to be a stepmother to Cooper's four children but they were excited to have a star in the family and are incredibly proud of her work.