Eve Hugs Stepson Cash in a Photo as She Celebrates His 15th B-Day — See Her Husband's Reaction
Popular rapper Eve dedicated a new heartwarming photo to her stepson, Cash, on his recent birthday. As usual, the post caught the attention of many fans, including her husband, Maximillion Cooper.
Eve had her husband Maximillion Cooper gushing after sharing a sweet social media tribute dedicated to her stepson Cash, who recently celebrated his 15th birthday.
Eve's post featured a sweet photo of herself and Cash locked in a warm side hug. The rapper and her stepson were pictured outside with the sun acting as the perfect filter for their glowing skin.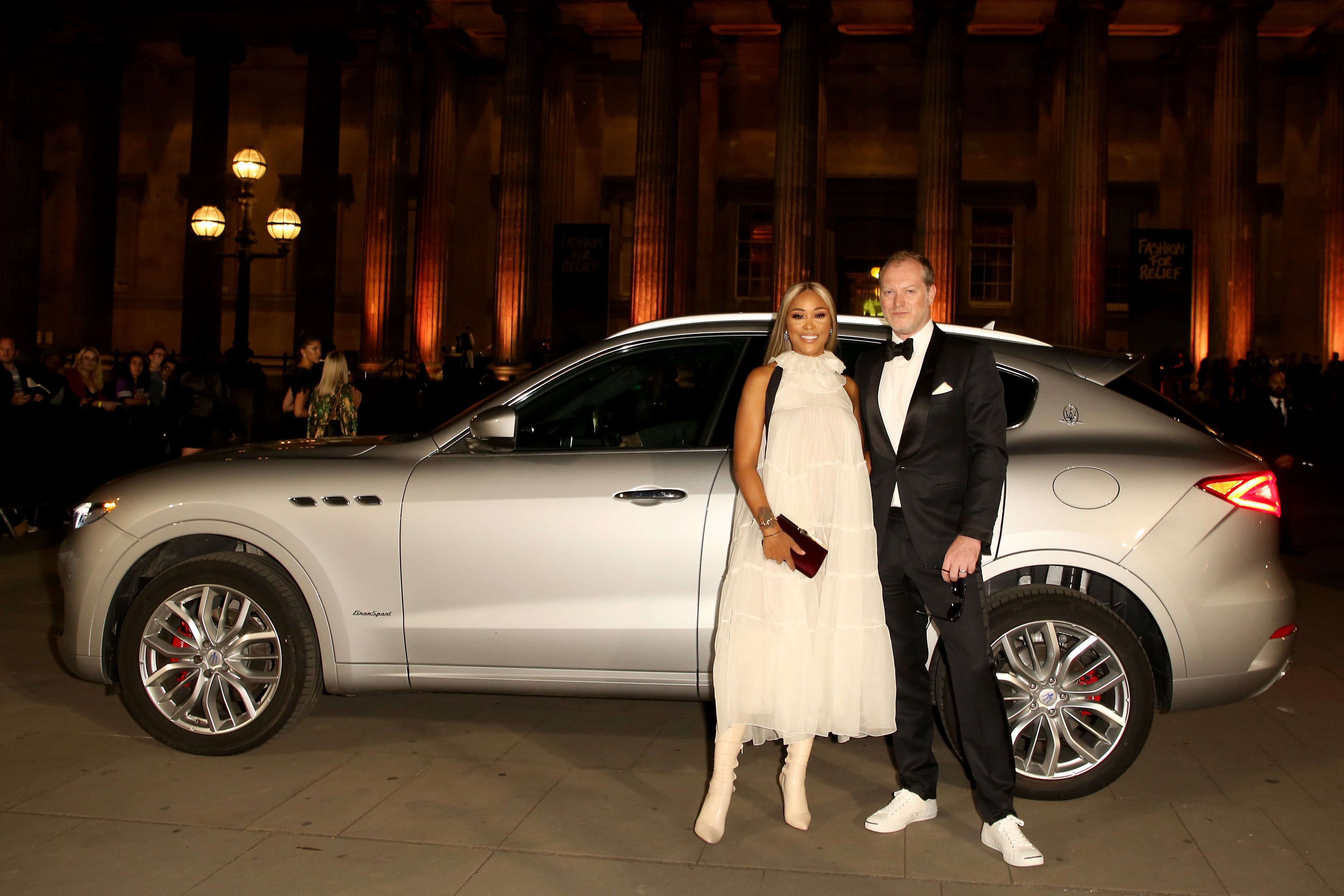 In the photo, Eve donned an orange sweatshirt, black pants, a black baseball hat, and a pair of sunglasses. Cash, on the other hand, looked dapper in a blue tee and white shorts.
With the two pursing their lips into a pout, they struck an adorable pose for the camera. Eve accompanied the image with a caption describing Cash as one of the flyest kids she knows. The rapper added:
"Can't wait to see you to celebrate #15. ???❤️"
Eve's post garnered several sweet reactions from fans and followers, including her husband Maximillion Cooper, who left two heart emojis in the comments section.
Eve and her husband tied the knot in 2014, and immediately, the rapper became a stepmom to his four kids.
Some other fans also took to the comments section, leaving birthday wishes for Cash, with many gushing over the sweet bond the birthday boy shares with his stepmother.
As expected, Eve was not the only one to dedicate a birthday post to Cash. Maximillion also took to his Instagram page to pen a heartwarming tribute to the teenager.

Maximillion's post featured a collection of throwback photos featuring Cash in different stages of his life. The proud father shared these alongside a sweet caption reading:
"And suddenly he's 15... Happy Birthday, Cash! ???????"
Eve and her husband tied the knot in 2014, and immediately, the rapper became a stepmom to his four kids; Jagger, Lotus, Mini, and Cash, whom Maximillion welcomed from his previous marriage.
Though it took a few years to adjust to being a stepmom to four kids, Eve has undoubtedly eased into her role, and now the rapper's life is centered around her family.
Last year Eve admitted that despite the rocky bumps she experienced initially, she feels very lucky to have Jagger, Lotus, Mini, and Cash in her life.
Motherhood comes in different forms, and while Eve is yet to have her own kids, the rapper loves nothing more than doting on her beautiful stepchildren.