Michael Douglas Jokes about Growing a Goatee Ahead of His Return as Hank Pym on 'Ant-Man 3'
Michael Douglas announced his return to his role as Hank Pym in Marvel's "Ant-Man," by teasing his followers through Instagram on Friday with a sneaky joke about growing a goatee.
Michael Douglas shared a still from his previous turn as Hank Pym in "Ant-Man" film with a tease about staying true to his character by growing out a goatee ahead of the third installment of the film set for release in 2022.
Douglas revealed the franchise's new title underneath the captions as "Ant-Man and the Wasp: Quantamania." The film is a sequel to 2018's  "Ant-Man and the Wasp," starring Paul Rudd in the titular role of "Ant-Man."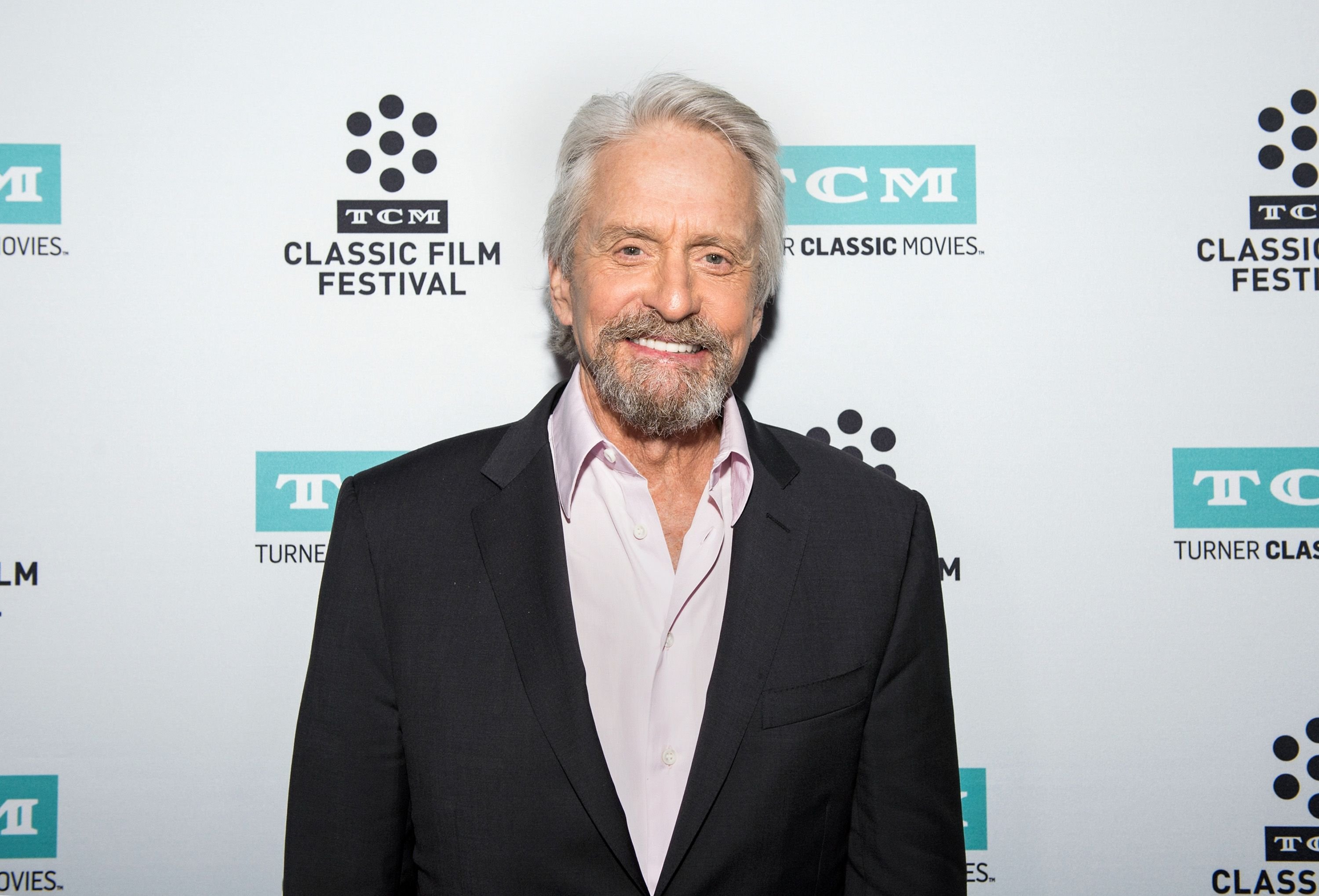 Douglas will join Michelle Pfeiffer and Evangeline Lily, who play members of his family. "Hank Pym" is the original "Ant-Man," a physicist who discovered he could travel through space and time with subatomic particles.
Douglas, 76, is one of the older Marvel Universe superheroes. In a 2015 interview with the BBC, he hilariously revealed his son didn't think he had a career until recently. The Fatal Attraction star's 14-year-old told him:
"This film give you a new audience."
Douglas revealed fellow senior actors, Danny DeVito and Jack Nicholson, who both starred in superhero films, spurred his decision to take the role, laughing as he added a film franchise was perfect for his age.
Each "Ant-Man" film opens with scenes that take place several years before its present storyline. Instead of recasting, Marvel, known for its spectacular special effects, de-aged Douglas to appear 30 years younger.
Douglas praised Kirk for being a wonderful father and grandparent. 
Pfieffer also joined Douglas in teasing fans, posting the title of the film on her Instagram page. Pfeiffer, in 2018, revealed she and director Peyton Reed often conversed about her character's independence.
Pfeiffer expressed her character "Janet van Dyne" was a brilliant scientist and warrior, which excited the 62-year-old actress, who, much like Douglas, is stoked to play a superhero at her age. Pfeiffer said:
"The message that it sends to women of all ages that we are still kicking [expletive]."
Douglas' 2015 BBC interview revealed the star's mother has passed away at 92. Douglas revealed his father acclaimed actor Kirk Douglas, then 98, was coping, adding his wish to live as long as his parents.
Douglas revealed his father's hit Hollywood films like "Spartacus" imbued him with the sense his father was larger than life, joking that his own son would never think of him as such. Kirk passed on last year at 103.
The star, who recently became a grandfather for a second time through his son Cameron and daughter-in-law Vivian Thibes, posted a sweet father's day message to Kirk on his Instagram page admitting he missed him.
Douglas praised Kirk for being a wonderful father and grandparent, adding the late Hollywood icon was a fantastic father-in-law to Douglas' wife of 20 years, Catherine Zeta-Jones. Kirk died on March 5, 2020.