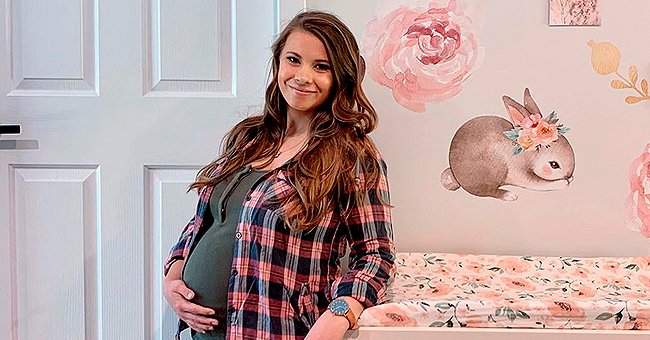 instagram.com/bindisueirwin
Pregnant Bindi Irwin Thanks Fans for Their Support as She Prepares to Welcome Her First Child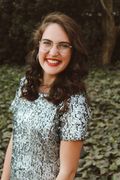 Bindi Irwin, expecting her first child, took to Instagram to show off her new nursery while thanking her fans and family for their support during her pregnancy thus far.
The pregnant Bindi Irwin shared a photo of her standing in her decorated nursery holding her growing baby bump. Irwin expressed her gratitude for everyone who has supported her along her pregnancy journey.
The 22-year-old tagged her husband, Chandler Powell, in the post and was sure to mention both his and her family in the list of those who have offered their support in the last few months.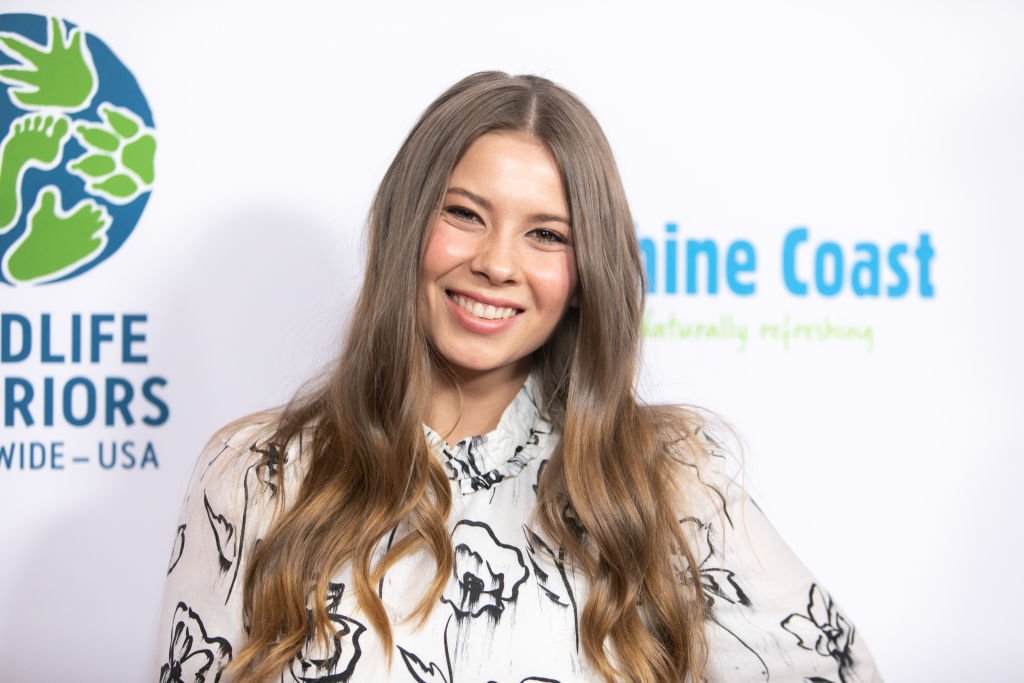 Bindi Irwin attending the Steve Irwin Gala Dinner in Beverly Hills on May, 4 2019 | Getty Images
NURSERY ROOM DELIGHT
Irwin was glowing in the Instagram post. Wearing a plain grey shirt and a red and blue long-sleeve plaid over it, the young mother-to-be looked happy and comfortable standing in the decorated nursery.
Hugging her bump, the conservationist leaned on the changing table in front of a wall decorated with bunnies, moons, and butterflies, making for a delightful nursery for her new baby girl. Irwin shared how thankful she was, saying:
Sharing our deepest gratitude to YOU reading this message as we get ready for our daughter to arrive.
SHARING THE NEWS
Irwin has let her fans and followers tag along with her on her journey to becoming a mother by regularly sharing updates on her social media feeds. Irwin and Powell let everyone know that they were expecting in August 2020.
Irwin was sure to include her late father, "The Crocodile Hunter" Steve Irwin, in her pregnancy updates.
The conservationist tied the knot with Powell in March 2020, and the two didn't wait too long before starting a family of their own. A month after announcing they were pregnant, the two revealed that it was a girl.
SONOGRAM ON INSTAGRAM
Irwin also invited her 4.3 million followers into the doctor's office with her when she had her latest ultrasound. The Australian native shared a video of the sonogram taken by Powell on her Instagram feed.
Fans could hear the excitement in the first-time-parents' voices as they commented on seeing their baby girl on the sonogram. Irwin shared the video on Thanksgiving together with the caption that read:
"Beyond thankful that she chose us to be her parents. I can't wait for her to be here next year."
KEEPING STEVE'S MEMORY ALIVE
Irwin was sure to include her late father, "The Crocodile Hunter," Steve Irwin, in her pregnancy updates. The Australian Zoo star died in 2006, but his daughter made him a part of her journey by recreating one of his old photos.
The 22-year-old posted a photo of Powell kissing her bare belling next to an old photo of her dad kissing her mom's pregnant belling when expecting Irwin's brother, Robert. The moment was too sweet not to recreate.
The first time mother-to-be misses her legendary father as she embarks on the road to parenthood but seems to be flourishing in her pregnant state as she prepares to deliver her daughter.
Irwin's posts speak of her gratitude as she has received immense amounts of support, love, and care from all those who surround her in this time. Her followers are just as excited as she is to welcome the baby girl.
Please fill in your e-mail so we can share with you our top stories!