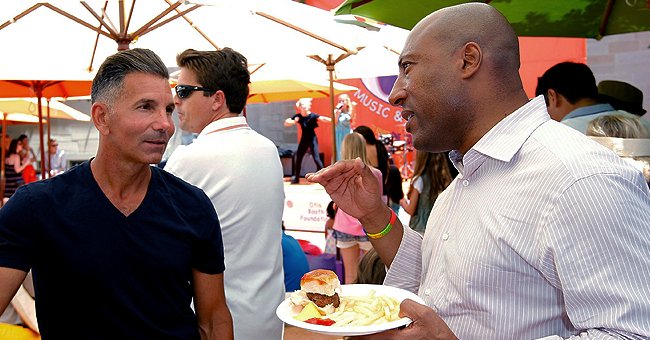 Getty Images
TMZ: Lori Loughlin's Husband Mossimo Gianulli Denied by Judge to Finish His Sentence at Home

Mossimo Giannulli, Lori Loughlin's husband, has had his request to complete the remainder of his prison sentence at home denied by a judge. Giannulli's legal team said being in isolation affected his mental wellbeing.
Fashion designer Mossimo Giannulli won't serve out the remainder of his sentence at home as he had hoped after Judge Nathanial Gorton wrote that Giannulli's reasons to do so were not convincing.
Earlier this month, the 57-year-old filed court papers revealing he had spent 56 days in quarantine under the ongoing Coronvirus pandemic, which his lawyers said had affected him physically, emotionally, and mentally.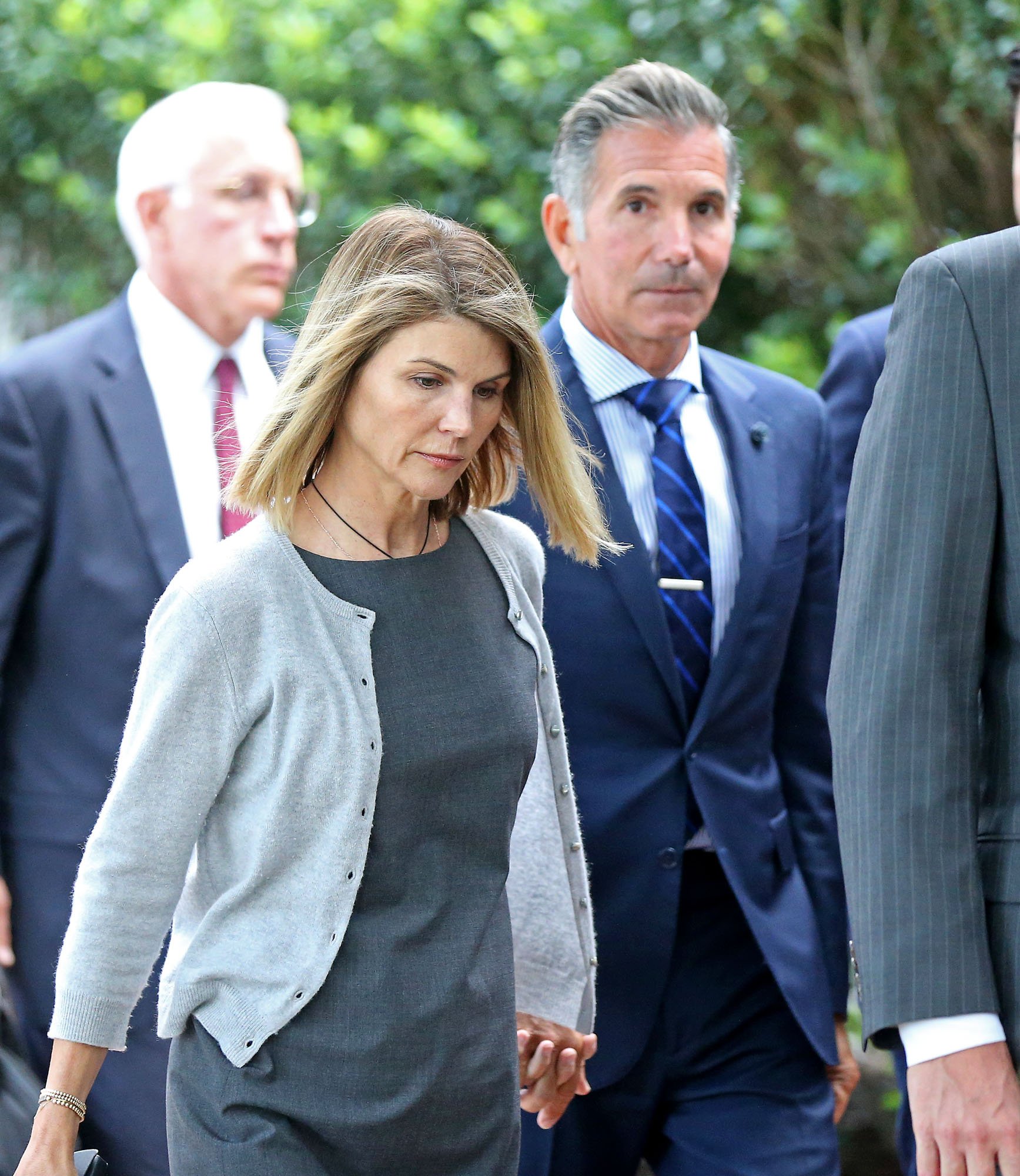 Mossimo Giannulli and Lori Loughlin leaving the courthouse after their hearing on 27 August, 2020. | Photo: Getty Images.
Judge Gorton believed that being in quarantine was not a good enough reason to be released early, given Giannulli entered the federal facility during the pandemic. According to court documents obtained by TMZ, the court wrote:
"Mossimo should've seen a quarantine period coming from a mile away."
Judge Gorton added Giannulli has since been let back into the general population, with the facility now better equipped to manage the Coronavirus situation. Therefore, he did not see any exceptional reason that would qualify his release.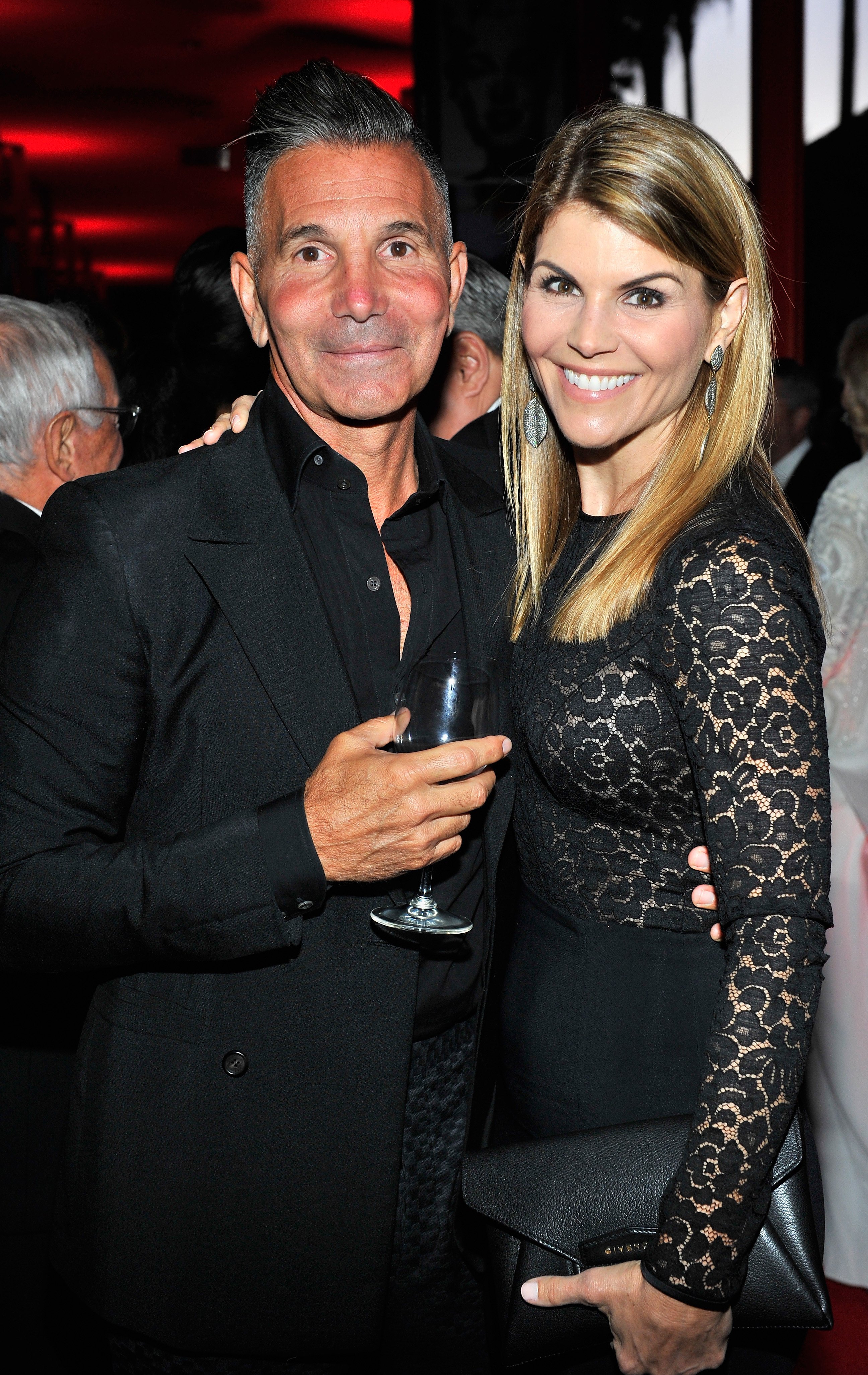 A much happier time for Mossimo Giannulli and his wife, Lori Loughlin attending an event in Los Angeles in April, 2015. | Photo: Getty Images.
Last May, Giannulli pleaded guilty to one conspiracy to commit wire fraud and one count of honest service wire and mail fraud, following the college admissions scandal involving his daughters, Olivia Jade, 21, and Isabella Rose, 22.
He entered federal prison in Lompoc, near Santa Barbara, California, on 19 November, to serve out a 5-month sentence. Giannulli is set to be released on Easter.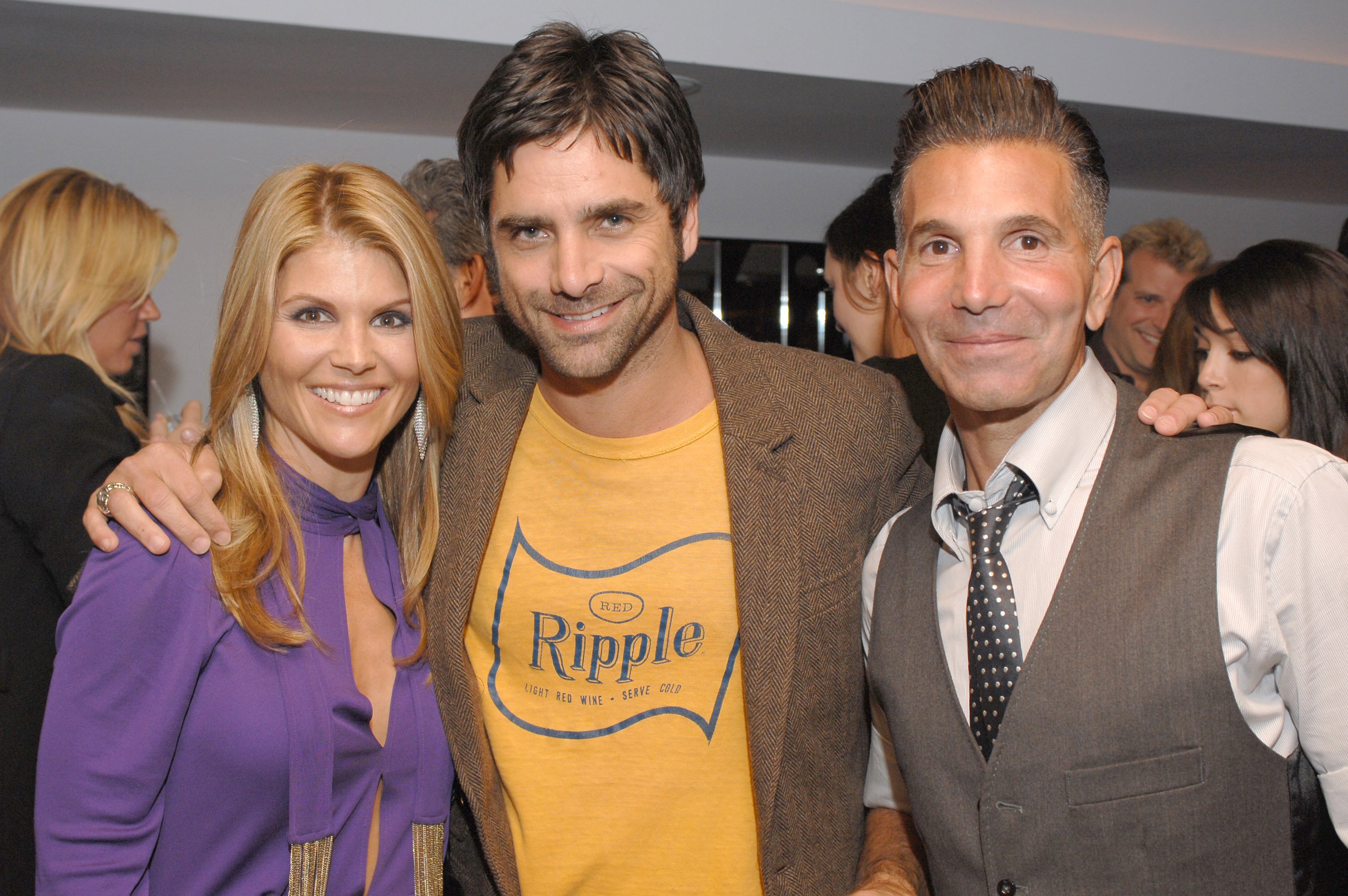 Lori Loughlin, John Stamos, and Mossimo Giannulli at a Target fashion party held in Giannulli's honor, October, 2006. | Photo: Getty Images.
In court papers filed on January 14, Giannulli's lawyer, William Trach, painted a grim view of the environment into which his client had entered upon his arrival the institution last November, writing:
"Conditions under which Mr. Giannulli has been incarcerated are far more extreme than what the court recommended."
Trach further outlined how Giannulli had been exposed to inmates with Covid-19 and complained of symptoms such as a headache. He was then moved into isolation and subsequently tested for the virus on January 11, which was negative.
Meanwhile, Lori Loughlin was released from prison after serving a 2-month sentence at a facility in Dublin, California, in December. She had pleaded guilty to one count of conspiracy to commit wire fraud.
Loughlin's legal source claimed she struggled at the beginning of her sentence, even getting teary during her first night. However, she endured no bullying and soon managed to compose herself throughout her sentence.
Court records also detail that Loughlin paid a $150 000 fine, which was part of her sentence. She now has to complete the 150 hours of community service, which forms part of her sentence.
An insider said that Loughlin enjoyed an emotional reunion with her daughters at their home. They went on to say although the "Fuller House" star was relieved to be home, she was sad that her husband was not there.
Please fill in your e-mail so we can share with you our top stories!