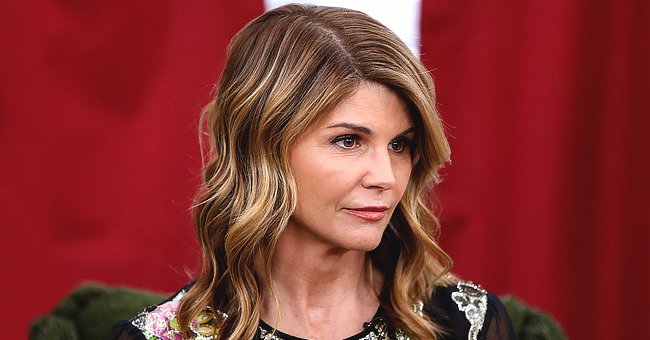 Getty Images
Lori Loughlin Sentenced to 2 Months in Prison Following College Admissions Scandal – Inside the Details of Her Case
Almost a year and a half after the college admissions scandal began, Lori Loughlin and her husband were sentenced to months-long jail time for their part in illegally putting their daughters through college.
Lori Loughlin and her husband, Mossimo Giannulli, have been sentenced to two and five months of jail time, respectively. The couple, who at first pleaded not guilty, received the judgment earlier this month.
Giannulli also has to pay a $250,000 fine and put in 250 hours of community service while Loughlin, 56, is to pay $150,000 and do 100 community service hours. Here's what happened.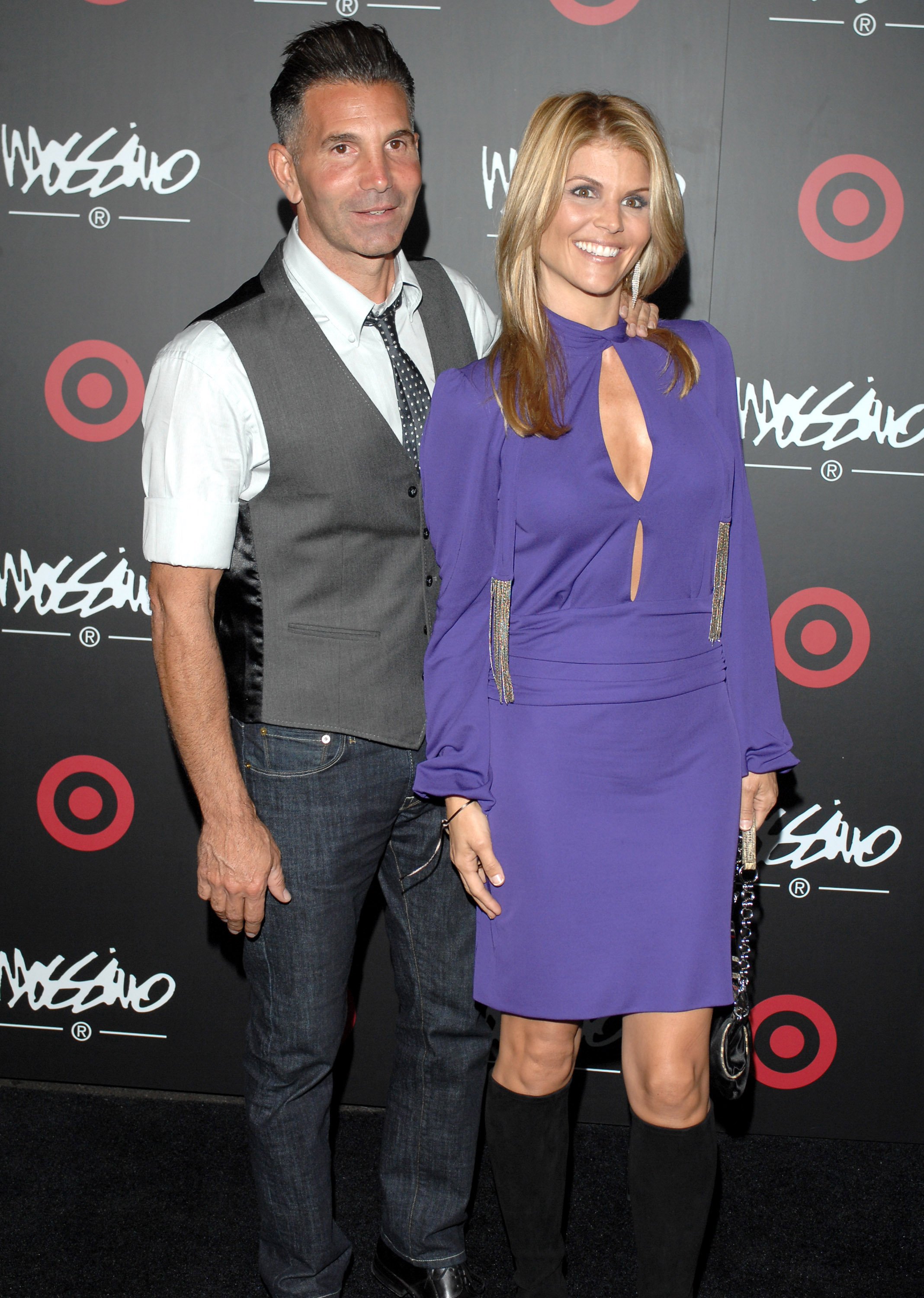 Lori Loughlin and her husband Mossimo Giannulli attends LA Fashion Week Party in October 2006 | Photo: Getty Images
In March 2019, 50 people were charged for illicit attempts to secure admission for students into tertiary institutions throughout the country. Among them was the '90s "Full House" star, Loughlin.
She and Felicity Huffman of "Desperate Housewives" were perhaps the most well-known names in the mix. They were charged with conspiracy to commit mail fraud and honest services fraud.
Loughlin's husband was at the forefront of the illegal actions which saw them pay $500,000 for daughters Olivia, 20, and Isabella, 21, to get into the University of Southern California.
The pair collaborated with someone at the school to further make it look like the girls were part of a rowing crew team when they were not. When convicted, the couple was granted $1 million each in bond.
Loughlin and Giannulli pleaded not guilty for months as they made several court appearances for what had been called "Operation Varsity Blues" in the years-long investigation prior. It reportedly started in 2011.
The couple claimed they believed they were making donations to the school rather than bribes. In May 2020, Loughlin and Giannulli finally pleaded guilty to the charges against them.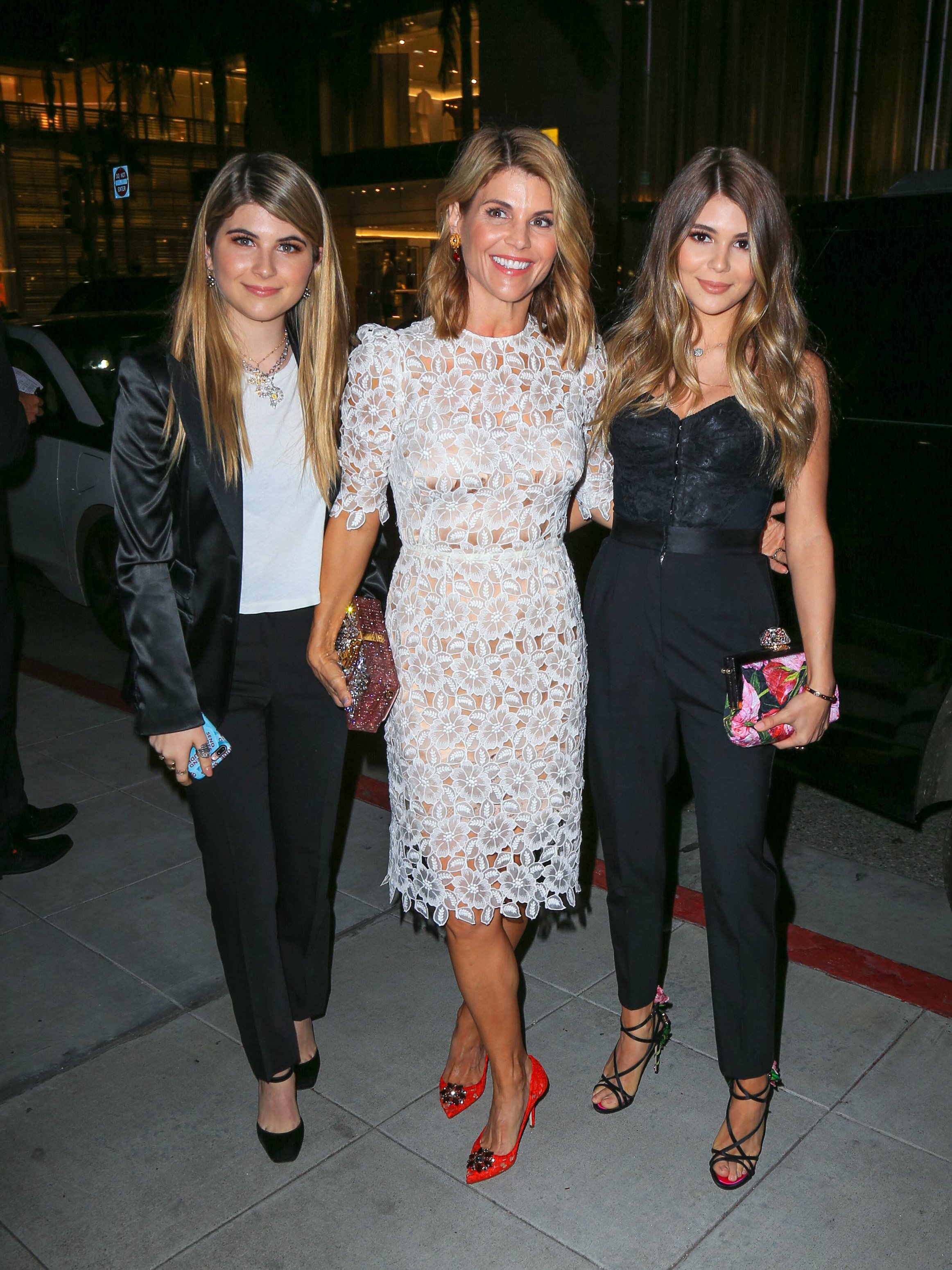 Lori Loughlin and daughters Isabella and Olivia Giannulli appear in Los Angeles, California on March 23, 2017 | Photo: Getty Images
LOUGHLIN WORRIED FOR HUSBAND
At that time, Loughlin entered a plea deal with details of the fine and community service hours. She agreed she was guilty of conspiracy to commit wire and mail fraud.
A source through ET claimed that Loughlin was "terrified for her husband who will serve longer than she will." She herself is scared of contracting the coronavirus while in prison.
Until early August, Loughlin and her family were residing in a mansion worth tens of millions in Bel-Air. They downsized to an 11,748 square feet residence worth $9.5 million in Hidden Hills, Calfornia.
Lori Loughlin and husband Mossimo Giannulli leave a Boston courthouse on August 27, 2019 | Photo: Getty Images
The property is just as luxurious, housing six bedrooms, nine bathrooms a living and dining area, and a chef's kitchen. According to a source through People, the sale was not made due to financial strain despite their situation.
In the midst of the scandal, Loughlin celebrated her July month-end birthday with her family at home. The occasion came just over a month before the sentencing.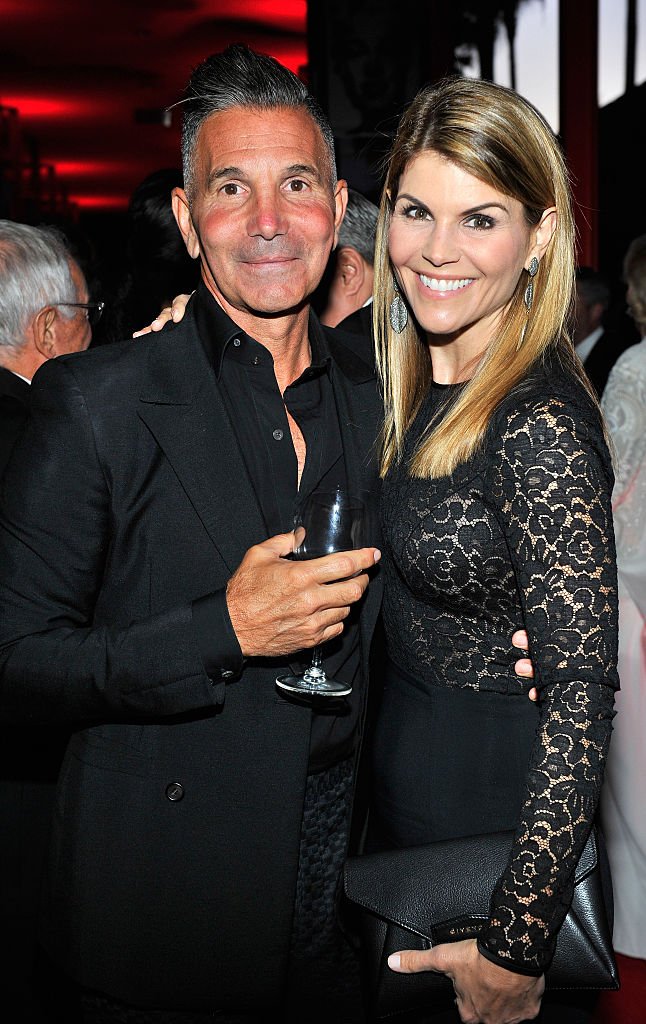 Mossimo Giannulli and Lori Loughlin attend the LACMA Anniversary Gala in Los Angeles, California on April 18, 2015 | Photo: Getty Images
A source said that Loughlin is always happy to see her girls, and they put her in a good mood. Unfortunately, she will not see them on her terms once she begins serving her sentence.
Please fill in your e-mail so we can share with you our top stories!