TMZ: Transgender Star Elliot Page Files for Divorce from Emma Portner after 3 Years of Marriage
A few months ago, actor Elliot Page came out as transgender, and now it's been reported that his marriage is coming to an end. The actor is currently married to dancer Emma Portner.
In 2014, actor Elliot Page, then known as Ellen Page, came out officially as a lesbian. Then in the summer of 2017, he started showing off the new love of his love, Emma Portner, 26, after they'd met.
"The New York Times," revealed at the time that the actor first noticed the dancer when Portner posted a dance video on Instagram. The clip was to a song by Sylvan Esso, and the band also shared it.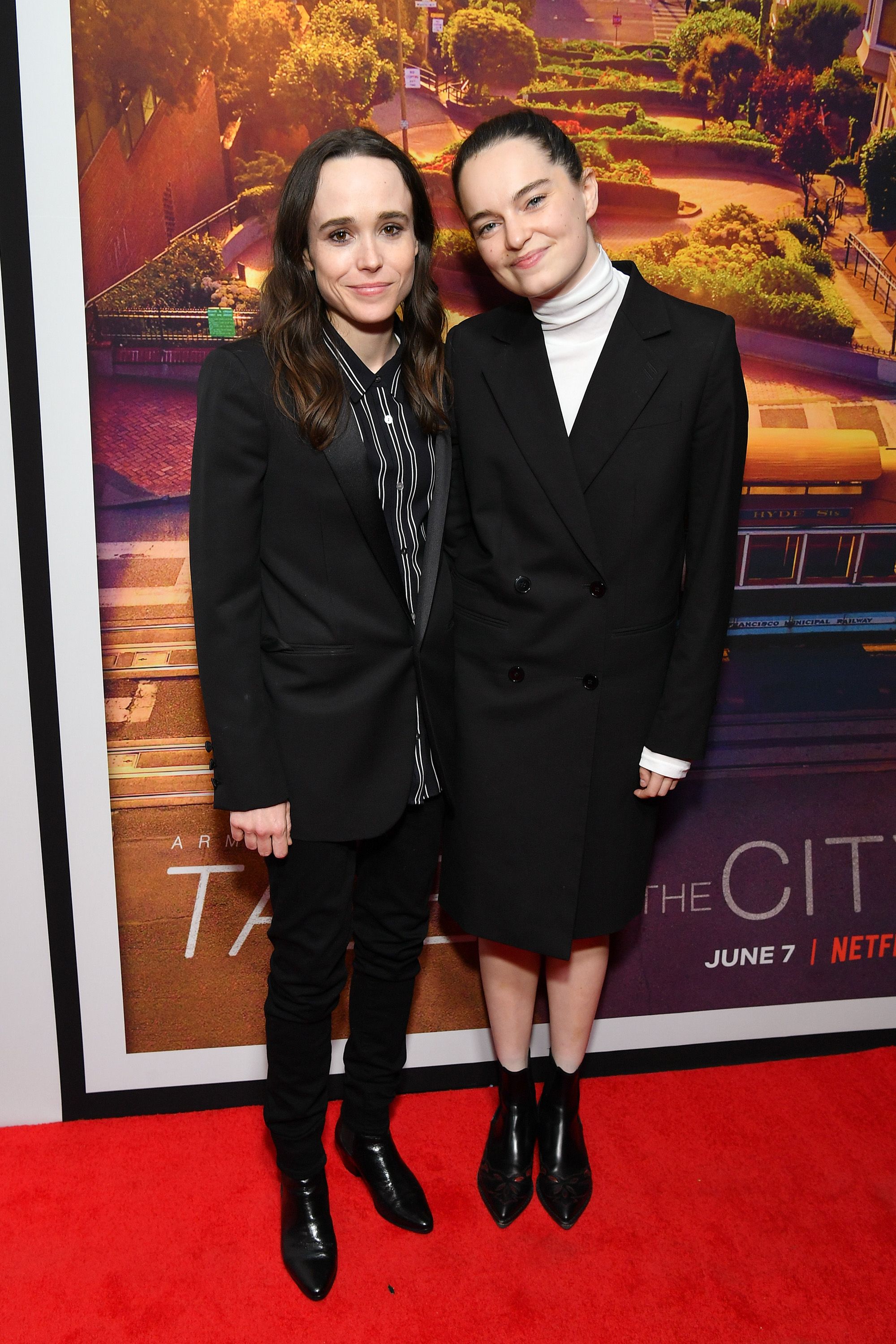 Page, 33, saw the video and decided to message his future wife. At the time, he'd confessed to the publication that he thought the choreographer was very cool and extremely talented.
The actor knew at that point that they were both "creative spirits." For her part, Portner revealed that the first time she noticed Page was watching one of his films when she was only 12 years old.
The dancer noted how she knew that they would cross paths one day, but she didn't how and when it would happen. As a couple, they've collaborated on a few of Portner's dance videos.
In January 2018, Page got married to the dancer, and they started going through their lives as a married couple. The couple announced their surprise wedding on Instagram.
At the time, the "The Umbrella Academy" star shared his excitement with a message on the social media platform. Showing how much he was thrilled to have Portner as his wife, he wrote:
"Can't believe I get to call this extraordinary woman my wife."
However, this wasn't the last big change in the actor's life. In 2020, the "Juno" star surprised everyone when he came out as transgender two months ago, changed his name to Elliot, and got support from his wife.
Elliot Page and Emma Portner were only married for three years before the filing.
Things appeared to be going well for him as he got a lot of support and a few trolls about his revelation. This month, the sad news came out from "TMZ," that he'd filed for divorce from Portner.
The couple was only married for three years before the filing. The publication claimed the actor filed his legal documents in Manhattan against the choreographer at the Broadway Dance Center in New York.
Portner has an accomplished career and has also featured in celebrity events. She appeared in Justin Bieber's "PURPOSE: The Movement" music videos and the pop singer's tour performances.