Look through These Childhood Photos of Some of the New York Mets Baseball Players
Honoring their impressive transformation over the years, the New York Mets' official Instagram page posted a series of throwback photos of their baseball stars. Here is a quick glimpse at the adorable shots. 
Growth is no doubt a thing to be celebrated. Though a natural process, it is essential for one to look back and appreciate the passing of time and the mix of passion and sacrifice. 
That is why the New York Mets' official Instagram account decided to give their followers a little Tuesday motivation. They posted throwbacks photos of their star baseball players alongside their more recent shots to point out the unique transformational process.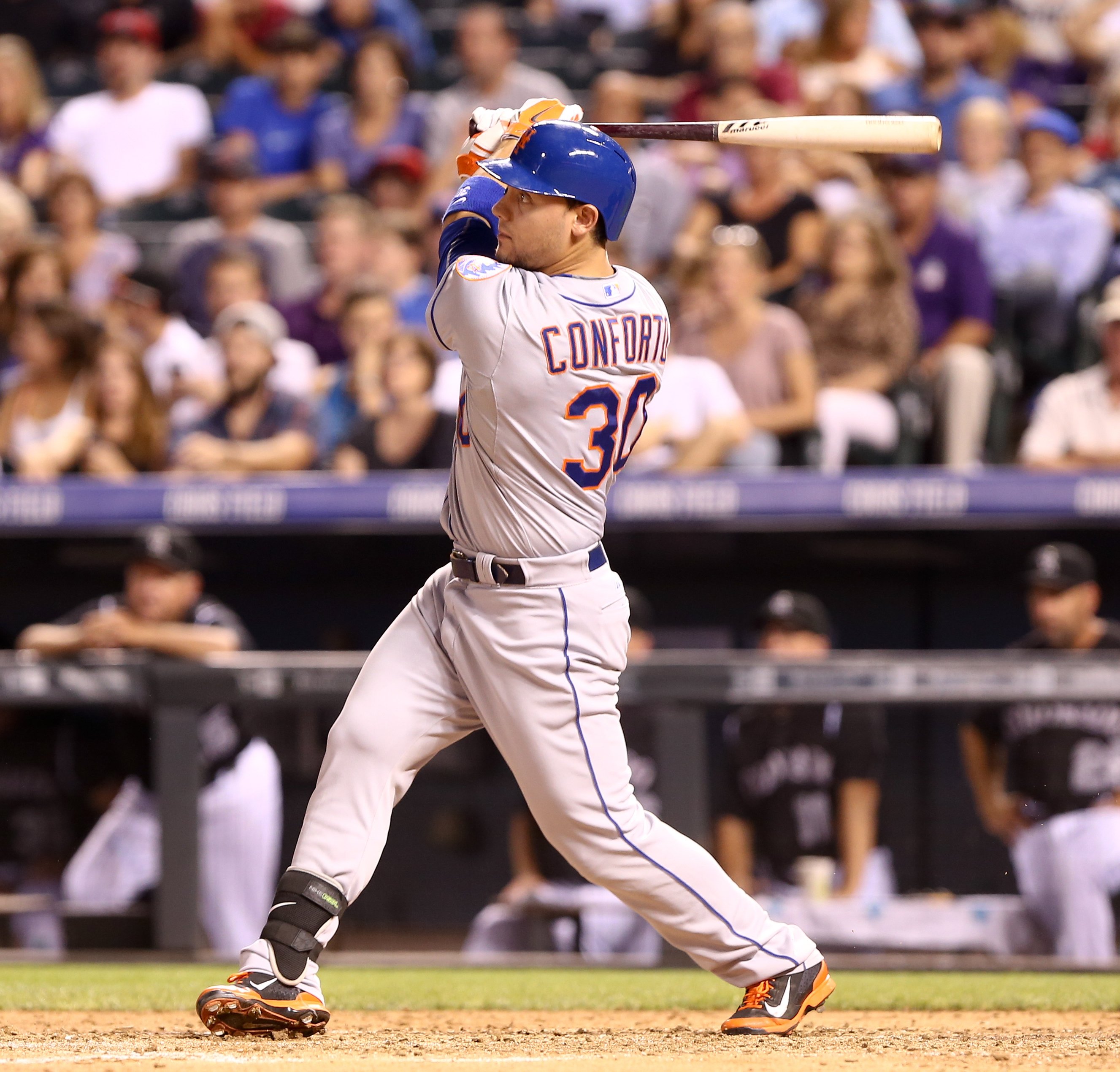 The first was an old teen photo of pitcher Jacob deGrom, who was seen smiling happily into the camera as he got ready to swing his baseball bat. Alongside the picture was a recent shot of him grinning during a game. 
The second showed a young Michael Conforto smiling as he posed for the camera in a black baseball outfit. The second photo of the right fielder was also from a game, and he looked happier than ever. 
Left fielder Jeff McNeil was up next, and it was an old picture of him in action during a game. It was followed by a new photo where he was also captured in a similar moment in a game. 
Another left fielder Brandon Nimmo followed, and it was an old close-up shot of him gripping a baseball bat as he smiled. The more recent photo showed him grinning widely in the middle of a game. 
Conforto made the waves after he proposed to his longtime girlfriend, Cabernet Burns.
 The last and most surprising throwback picture was the one that showed a plus-sized Noah Syndergaard swinging the bat in the air. It was undoubtedly a striking contrast to the tall, fit and handsome pitcher the world knows him to be today. 
With their excellent gameplay today, the baseball stars certainly started at a young age and pushed themselves to the very top through years of hard work and sacrifice.
Some of these star players headlined the news barely two weeks into the new year. One of them is Nimmo, who signed a one-year $4.7 million contract with the Mets to avoid arbitration.
Also, Conforto made the waves after he proposed to his longtime girlfriend, Cabernet Burns, during a private picturesque beachside event. The excited wife-to-be took to her Instagram feed to announce the joyous news to her fans. 
She gushed about her love for the 27-year-old and added that she could not wait to spend the rest of her life with him. The heartfelt message was followed by several photos from their sweet getaway at a resort in Mexico. 
Jeff McNeil also pops into the news since wholesome photos of his cute puppy Willow never fail to melt hearts. The 28-year-old has undoubtedly made it clear that his love for baseball is not the only thing keeping him going.