New York Mets Player Michael Conforto Proposes to His Girlfriend Cabernet Burns — Look Inside
New York Mets player Michael Conforto popped the big question to his girlfriend Cabernet Burns. Burns took to Instagram to share the wonderful news, and we have beautiful images of the proposal.
New York Mets player Michael Conforto proposed to his girlfriend Cabernet Burns. The baseball outfielder has shown Burns just how much she means to him in a romantic set up in Zadun, a Ritz-Carlton Reserve.
According to Burns' post, the sports star asked her to marry him on January 11. "For once in my life, I'm absolutely speechless. Michael, I love you more than anything else in this world & I cannot wait to be your wife!," she wrote.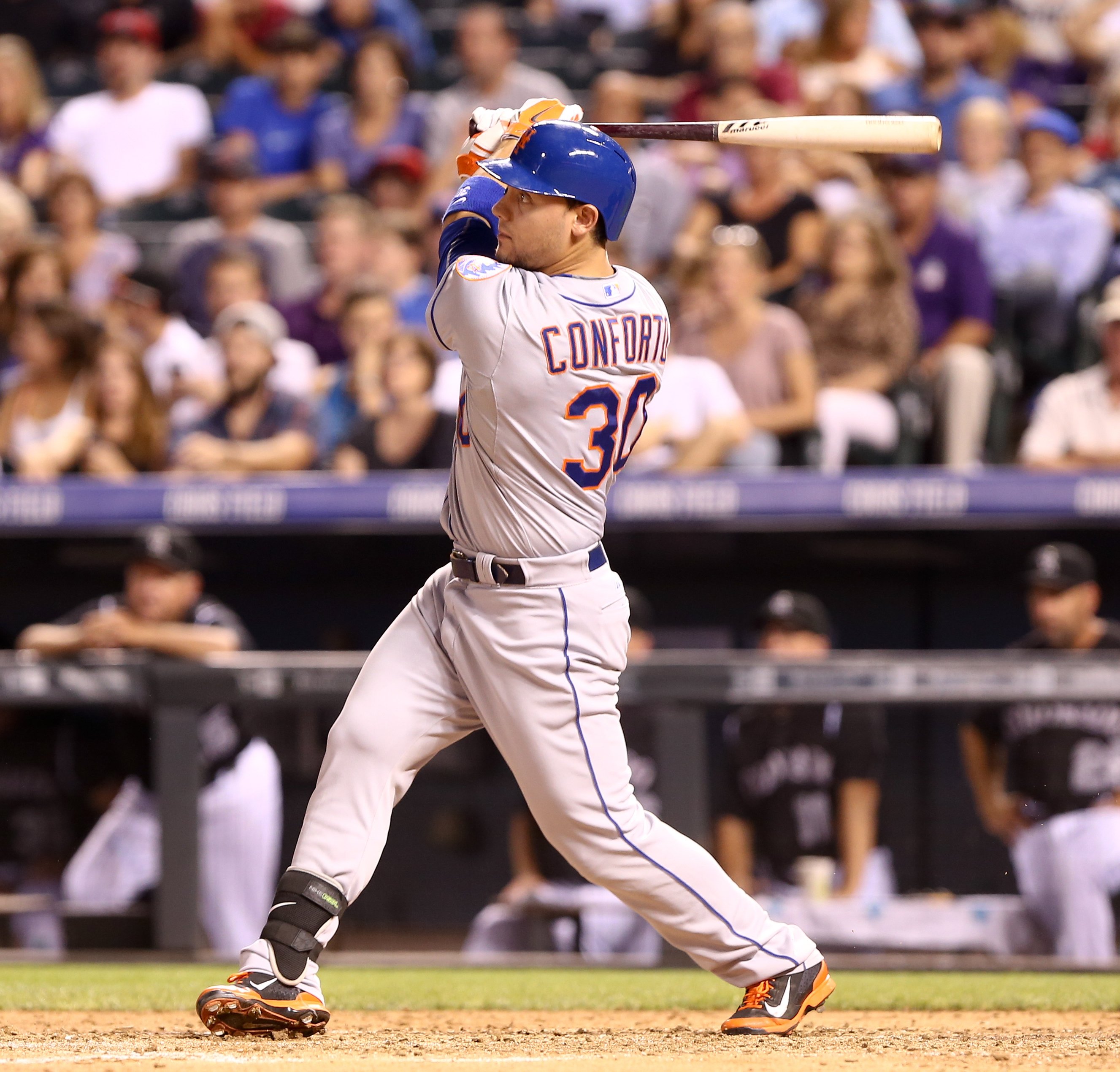 Burns continued: "Spending forever with you is everything I could ever want. I love you, fiancé!" Such heart-melting words from Conforto's future wife.
In her post, she shared a series of photos from the day her life changed. The images show Conforto down on one knee as he gazed into his now-fiancée's eyes while holding her hand.
The couple went barefoot on the beach, with their breathtaking setup and view of the ocean. The proposal was made right before sunset, making the intimate setting perfect for the occasion. 
The Mets reacted to the couple's engagement announcement, saying: "Congratulations to @mconforto8 and his fiancée Cabernet on their engagement!," ending the message with a ring emoji.
In summer 2012, Conforto played 16 games for the USA Baseball Collegiate National Team. As a Freshman in college that same year, he played for Baseball America All-America Second Team.
Conforto was awarded Louisville Slugger Freshman Hitter of the Year and Freshman All-America First Team. The Seattle native went to Redmond High School and was named All-State and All-League after a senior campaign.
In September 2017, Conforto underwent shoulder surgery. According to ESPN, at the time, he had to rehabilitate for months, which ended his breakout season on a down note.
The New York Mets star got injured on August 24 that year during a swing. An MRI on his left shoulder revealed a tear in the posterior capsule; the 27-year-old had collapsed in pain after the incident.
Regardless of the injuries endured during his career, the Mets rookie takes after his father in sports. According to the Philadelphia Inquirer, his dad is a former Penn State linebacker.
A decade before he began his professional baseball career with the Mets, Conforto got the opportunity to watch his father play football when he was just 11-year-old. The elder Conforto was never a starter but played on two teams that finished among the top five in 1977 and 1978.