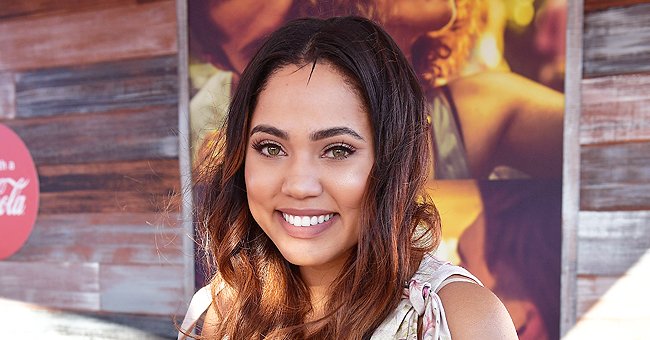 Getty Images
Ayesha Curry Shows Husband Steph Making a Cake with Their Adorable Kids — See the Sweet Moment
Ayesha Curry boasted that her husband Stephan Curry was making a vanilla cake with their daughters and son, 5-year-old Ryan Carson, eight-year-old Riley Elizabeth, and 2-year-old Canon Wardell Jack.
Ayesha Curry shared an adorable clip on her Instagram story yesterday of her three children baking a cake together with their father, Stephen Curry, in a lovely family moment.
Ayesha said that she had never seen anything cuter than her three babies huddled around the food mixer with their dad. The kids are engrossed in the baking process and can't wait for the cake.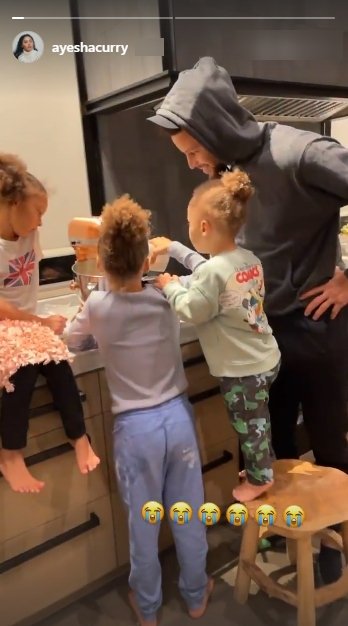 Screenshot of Instastory showing Ayesha Curry's children and her husband Steph Curry | Source: Instagram/ayeshacurry
The 31-year-old television and cooking star is overwhelmed by her family's cuteness, as evidenced by the six crying emojis she added to the clip and her commentary.
When she walks into the room to ask what they are doing, they are so excited about the task at hand and shout that they are making a cake. Ayesha says:
"I don't know if I've ever seen anything cuter."
Ayesha first met Steph as an adolescent at their church youth group in Charlotte, North Carolina, but it wasn't for many years until they started dating. Ayesha had sworn off athletes because she considered them arrogant.
It was only when Steph was playing basketball for Davidson and Curry was acting and modeling in Los Angeles that the two spent time together again.
Steph has been successfully taking charge of the children's homeschooling since the outbreak of the pandemic.
The couple got married in 2011 and now have three children together. The nuclear family is very close and Ayesha even filmed an adorable video for Steph when he was away over Christmas.
The frustrated mom had to film the video several times because her son, Jack, repeatedly made the mistake of saying "weewee" instead of "Daddy." She captioned her post:
"We recorded a Christmas Day Game video for @stephencurry30 last week and definitely had to do it like 20 times [sic]"
Ayesha's husband, Steph, has been successfully taking charge of the children's homeschooling since the outbreak of the pandemic. Ayesha said that her eldest child was very disciplined but it was challenging to make the two younger kids concentrate.
Ayesha said that her husband had slept through most of the diaper changes but that he was making up for it by coming up with creative solutions to help the kids adjust to being schooled at home.
Ayesha explained that two things that helped Ryan with focus were interval dance breaks and beginning with physical activity to get the mind energized and ready for work.
The super-cook is also a supermom and knows how to multitask. In an Instagram post, she shared a picture of herself twerking while cooking a fantastic crab and shrimp risotto. There is no doubt that she will nail her kids' homeschooling too.
Please fill in your e-mail so we can share with you our top stories!