Amy Schumer Reveals Why She Deleted Her Instagram Post Poking Fun at Hilaria Baldwin
Actress and comedian Amy Schumer, known for writing and starring in "Trainwreck," revealed the reason why she deleted her Instagram post teasing Hilaria Baldwin.
Just like many comedians, Amy Schumer often takes her jokes to social media. Unfortunately, one of them was taken too far by some netizens, and Schumer deleted it.
The post we're talking about was initially uploaded on Baldwin's Instagram account, and it showed her holding her baby boy Edu in her arms while posing in underwear.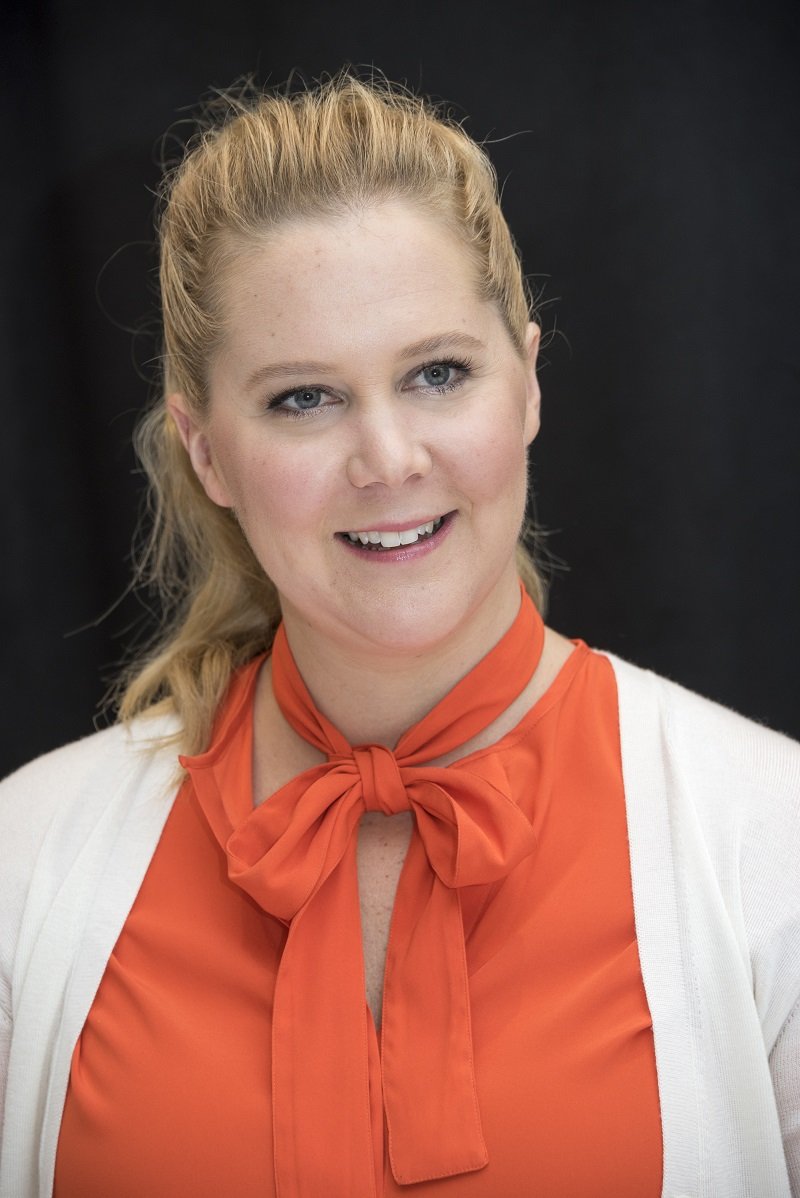 In the caption of the original post, Baldwin wrote that she couldn't stop smelling her baby. Schumer reposted the photo and made it seem as if she was Baldwin and Edu was her son, Gene. Schumer wrote:
"Gene and I wanted to wish everyone a happy holiday season. Enjoy it with whatever family members are talking to you this year."
Unfortunately, Baldwin was heavily criticized by many netizens because of her post-baby appearance, and she talked about it in a video posted on her Instagram account.
Although she appreciates jokes and loves making fun of herself, Baldwin points out that she gets concerned when things "spiral out of control" and become "body-shaming."
While Baldwin didn't blame Schumer for all the critics, the comedian still apologized in Baldwin's video's comment section. A month later, Schumer was interviewed by ET and shared her thoughts on the controversy.
Schumer gushed about Gene mastering a new skill: "he can hail a taxi."
The "Snatched" actress admitted that, for her, posing in lingerie with a baby was "a little insane" and "funny." So, when she reposted the photo, she had no idea that Baldwin would be making headlines a while later.
For "making headlines," Schumer referred to Baldwin's heritage scandal. When Baldwin uploaded the previously mentioned video, Schumer noticed that the mother of five was hurt, so she just took her post down.
Initially, Schumer thought that they were just playing with each other. After the heritage scandal broke out, it was like "everybody else" was watching it, too.
The "I Feel Pretty" actress decided to take herself out of the narrative by deleting most of her posts about Baldwin. Schumer also said that while she didn't want Baldwin to go through a bad time, "you can't just pretend you're from Spain."
.@amyschumer is here with an exclusive first look at her upcoming #SuperBowl commercial. pic.twitter.com/c9F0qlgwN4

— TODAY (@TODAYshow) January 26, 2021
Earlier this month, Schumer and her son Gene, who turns two in May, appeared on "Today" as the actress talked about her Hellmann's mayonnaise Super Bowl commercial.
During the interview, Schumer gushed about Gene mastering a new skill: "he can hail a taxi," she said. She then asked the toddler to show how he'd get a taxi, and the boy did it. How smart!