Heidi Klum's Daughter Leni, 16, Is a Glamorous Copy of Her Mom as She Opens Berlin Fashion Week
Supermodel Heidi Klum's 16-year-old daughter Leni Klum channels every bit of her famous mom's beauty and grace while opening the Berlin Fashion Week.
Heidi Klum's daughter Leni Klum has grown up so fast, and she is already following in her mom's supermodel footsteps. More importantly, the 16-year-old rising style star is getting quite good at her craft.
Leni recently walked her first fashion week runway, and it was a proud moment for both mom and daughter. Although the ongoing novel coronavirus pandemic forced most activities to be digital, it still did not reduce the day's importance.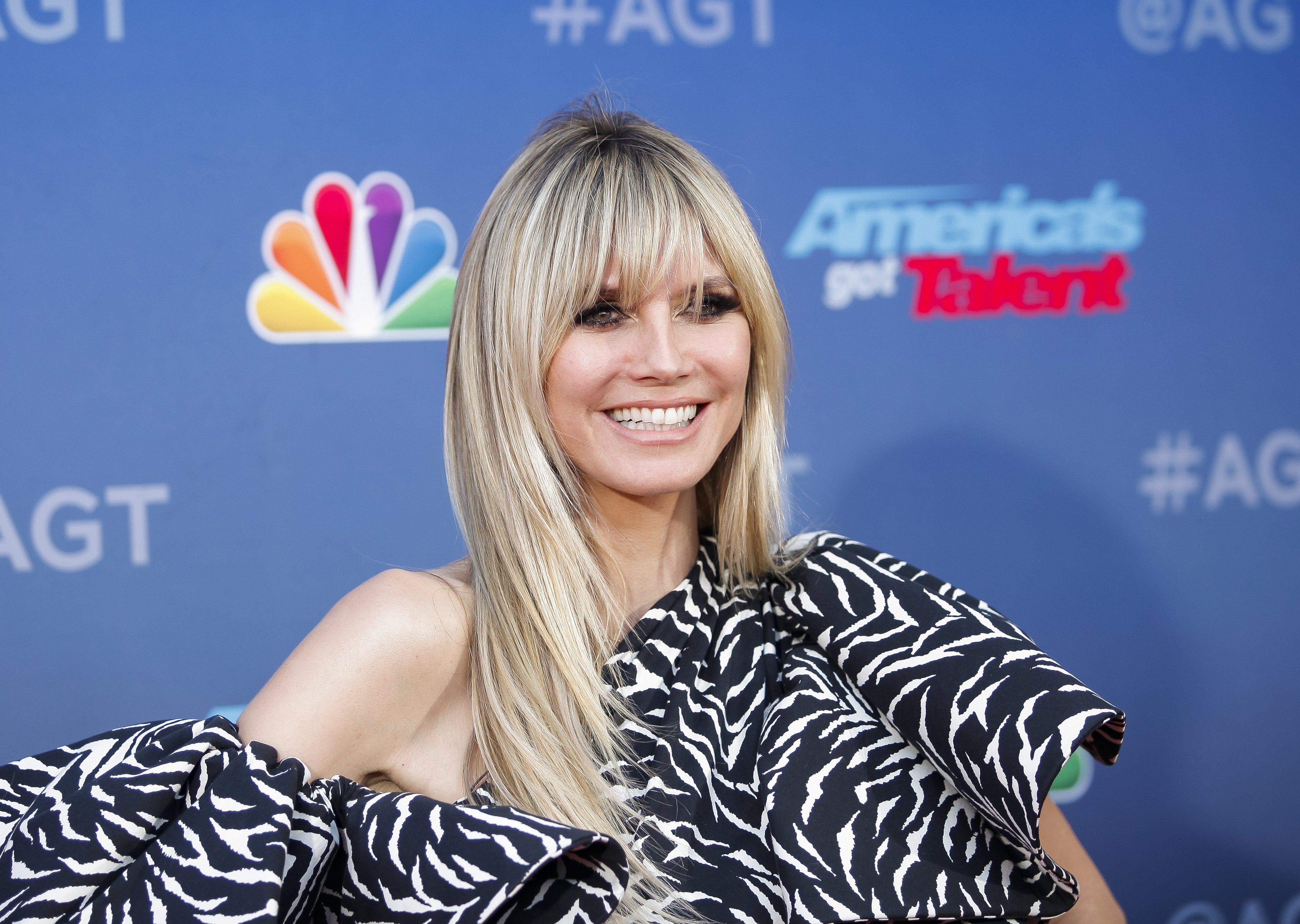 The young model was full of confidence as she opened Berlin Fashion Week on January 20, 2021, by modeling 25 outfits from Germany's top designers, including Michael Sontag, Caviar Gauche, and Lala Berlin.
Leni shared a short clip from the show that captured her modeling a beautiful black and white outfit. Through a series of photos, the fashion show also showed Leni presenting different outfits from a host of designers who are part of this year's event. 
Leni has been showing that she inherited not only her mom's good looks but also the supermodel strut that brought Heidi so much fame. And those who followed Heidi closely during her modeling days can readily testify that Leni is a worthy understudy.
Heidi, 47, managed to get three generations of the Klum women in one photo — and it was a joy to behold.
In December, Leni began her modeling journey on the cover of Vogue Germany's January/February 2021 issue alongside her mom. 
The mother-daughter duo looked beautiful as they twinned in matching colorful pantsuits with no shoes. The proud mom shared a picture of the cover on her alongside her daughter's lengthy tribute on Instagram. She wrote:
"I'm so proud of you..I know, that no matter which path you were to go down, you would be your own woman."
While on the set of their photoshoot for Vogue Germany, Heidi, 47, managed to get three generations of the Klum women in one photo — and it was a joy to behold.
In the cute mirror photo, Heidi and her mom, Erna Klum, smiled as they pose alongside Leni. The three women showed off an uncanny resemblance, leaving no room for doubts about where Leni inherited her looks.
Apart from Leni, Heidi has three other kids — Henry, 15, Johan, 14, and Lou, 11 — whom she shares with her ex Seal. The couple split in 2012, with Heidi suing for their kid's primary custody.
Since then, Heidi has raised her kids as a single mom. Through the years, she has been an exemplary parent, and without telling, she deserves to enjoy this moment with her daughter.