'Home Town' Star Erin Napier Gives Update on Daughter's Health 5 Days after She Broke Her Leg
"Home Town" star Erin Napier has provided an update on her three-year-old daughter, Helen's broken leg, five days after the incident. 
On Tuesday, Erin Napier took to her Instagram page to share an update on her daughter Helen's health after the little tot broke her leg a few days ago. 
In the post, Erin shared a photo that showed Helen's pink-bandaged left leg. She also wore thick pink socks. The little tot's face was not shown in the snapshot, which is not a new occurrence.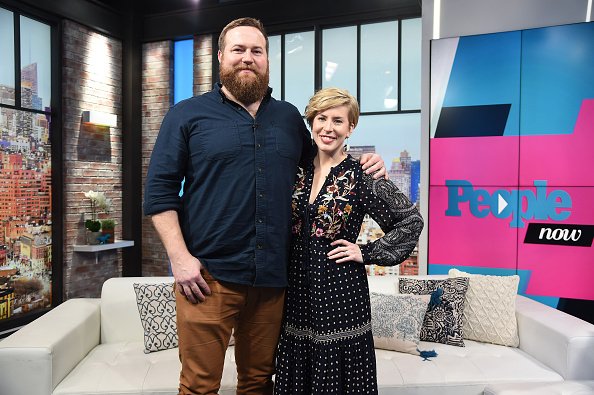 However, the white and blueprint dress she was wearing could be seen, while her doll, Higgy the Tiger, whose face was not entirely visible, stayed beside her, also wearing a pink bandage on its left leg. 
In the post's caption, Erin narrated the procedure carried out on her daughter's broken leg before returning to Mississippi. She wrote: 
"It took a procedure with general anesthesia (?), rebreak and resetting her leg bones with a full leg cast once we made it back home to Mississippi..."
She thanked Dr. Kosko at Southern Bone & Joint Specialist, P.A., who she credited for working a miracle on Helen. Erin joked that Higgy the Tiger did not hurt and thanked Chris Sullivan and his wife, Rachel, for that. 
In concluding her caption, Erin noted that Helen has received well wishes worldwide and appreciates everyone for checking up on her. 
She revealed that she shields Helen's face because she and her husband were protecting the three-year-old's likeness.
On January 21, Erin took to social media to reveal that Helen broke her tibia and fibula while having a fun day at the park. Helen missed her step at the end of a slide leading to her injury. 
In the post's caption, the television personality said she was grateful for having her husband, Ben Napier, beside her and on the floor by Helen's crib at night. 
Accompanying the post was a black-and-white picture of Ben sleeping beside his daughter's crib and another photo showing Helen's bandaged broken leg. 
A recurring theme in all of Erin's posts featuring her daughter is that she hides Helen's face away. This has generated some talk on social media, but the 35-year-old television personality does it for a reason. 
In a recent post on social media, she revealed that she shields Helen's face because she and her husband were protecting the three-year-old's likeness and would decide when it is okay to share their daughter's face. 
Erin, Ben, and Helen make for a sweet family and even have a cute family handshake that involves the family hitting their index fingertips together. 
The family does the handshake at bedtime and when leaving for work, and it is a tradition Erin wishes they never stop doing. Hopefully, for the adorable family, their bond will continue to grow stronger. Quick recovery, Helen!