Tamera Mowry's Husband Hugs Beautiful Daughter Ariah in Stunning Photo — Do They Look Similar?
 Adam Housley is a doting dad to his adorable 5-year-old daughter Ariah whom he shares with wife of  9 years, "Sister Sister" actress Tamera Mowry.
Former Fox News reporter and Napa Valley winery-owner Adam Housley shares two children, son Aden, 8, and daughter Ariah, 5, with "The Real" co-host Tamera Mowry.
Recently, Housley made clear which of the many hats he wears he prizes most: that of a doting father who loves his son but has a special soft spot in his heart for his baby girl.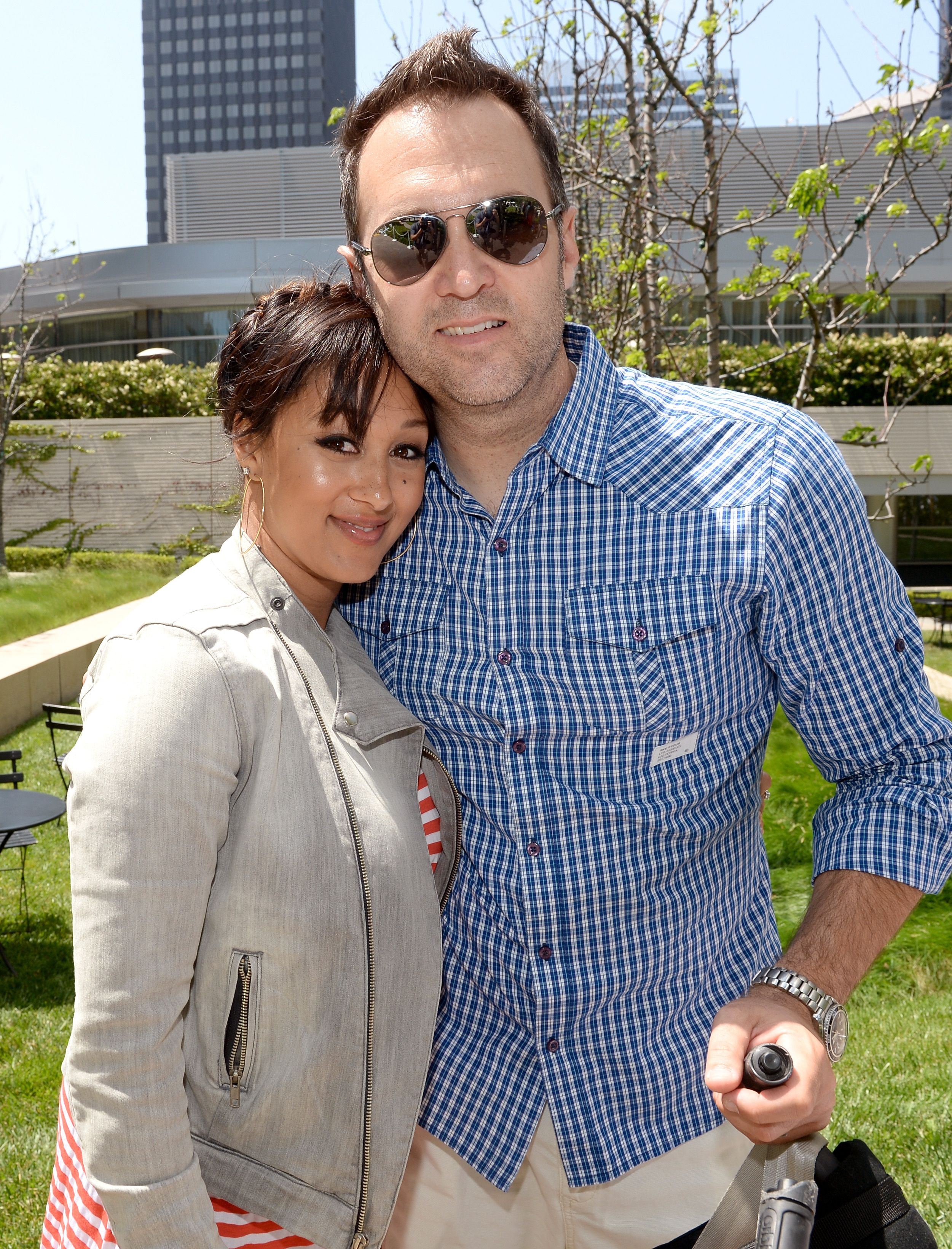 DOTING DADDY
Housley shared a snap of himself and little Ariah on Instagram, in which he sits on a sofa in the garden, holding his precious little one lovingly in his arms. The former Fox journalist captioned the post simply:
"Daddy's girl. #girldad #daddyslittlegirl"
Ariah is wearing a pale pink T-shirt and matching shorts, and her long dark hair is loose, tumbling down her shoulders in curls. The tiny poppet is wearing dainty hoops in her pierced ears.
Even though Ariah's smile is all for daddy, we have to admit that she owes her delicate beauty to her mom. Her brother Aden has the same features, but he inherited dad's magnetic grey eyes. 
On November 7, 2018, Adam's niece and goddaughter Alaina, 18 (...) died in the Thousand Oaks shooting in California.
MEETING TAMERA MOWRY
Mowry and Housley started dating in 2005 after they were introduced by their economics professor at Pepperdine University, Robert Sexton. At the time, Mowry was focused on her career and told Housley to send her an email.
The journalist poured out his heart and convinced the actress to go out with him. In May 2011, the couple tied the knot at his family winery, and in November 2012 they welcomed Aden. In 2015, he was joined by Ariah.
So proud to be her father. Can't believe today it has been 2 years! pic.twitter.com/wtq5lptqbc

— Adam Housley (@adamhousley) July 1, 2017
Sadly, the couple was severely criticized for their interracial marriage, but they have faced down their critics and are parenting their beautiful family far from the madding crowd, in the heart of the Napa Valley.
Mowry and Housley admit that they have very different parenting styles which can be quite a challenge, but it is an ongoing learning experience, and the most important factor is, of course, love.
FAMILY TRAGEDY
The family has been working through the trauma of a tragedy. On November 7, 2018, Adam's niece and goddaughter Alaina, 18, the daughter of his brother Arik Housley, died in the Thousand Oaks shooting in California.
The young woman, a college student, had been particularly close to her cousins, Aden and Ariah, and had spent a lot of time with the family. Mowry would later share on "The Real" how much her death had affected the family.