Getty Images
Kate Hudson Says Her #1 Parenting Goal Is Ensuring Her Kids Are Funny — See Video
Kate Hudson prioritizes a sense of humor as her top parenting goal, as displayed in a funny moment shared with her daughter, Rani. The mom of 3 recently opened up about her desire to connect with her estranged siblings.
"Almost Famous" star Kate Hudson shares a funny moment with her daughter, Rani, who she had with her boyfriend, Danny Fujikawa. The cute video got reactions from pals Paris Hilton and Ashley Benson, who responded with heart emojis.
In the video, the Fabletics founder is seen sitting next to the winder of her L.A. home with Rani, wearing matching blue pajamas with orange stars. Hudson is heard asking Rani what she thinks is funny.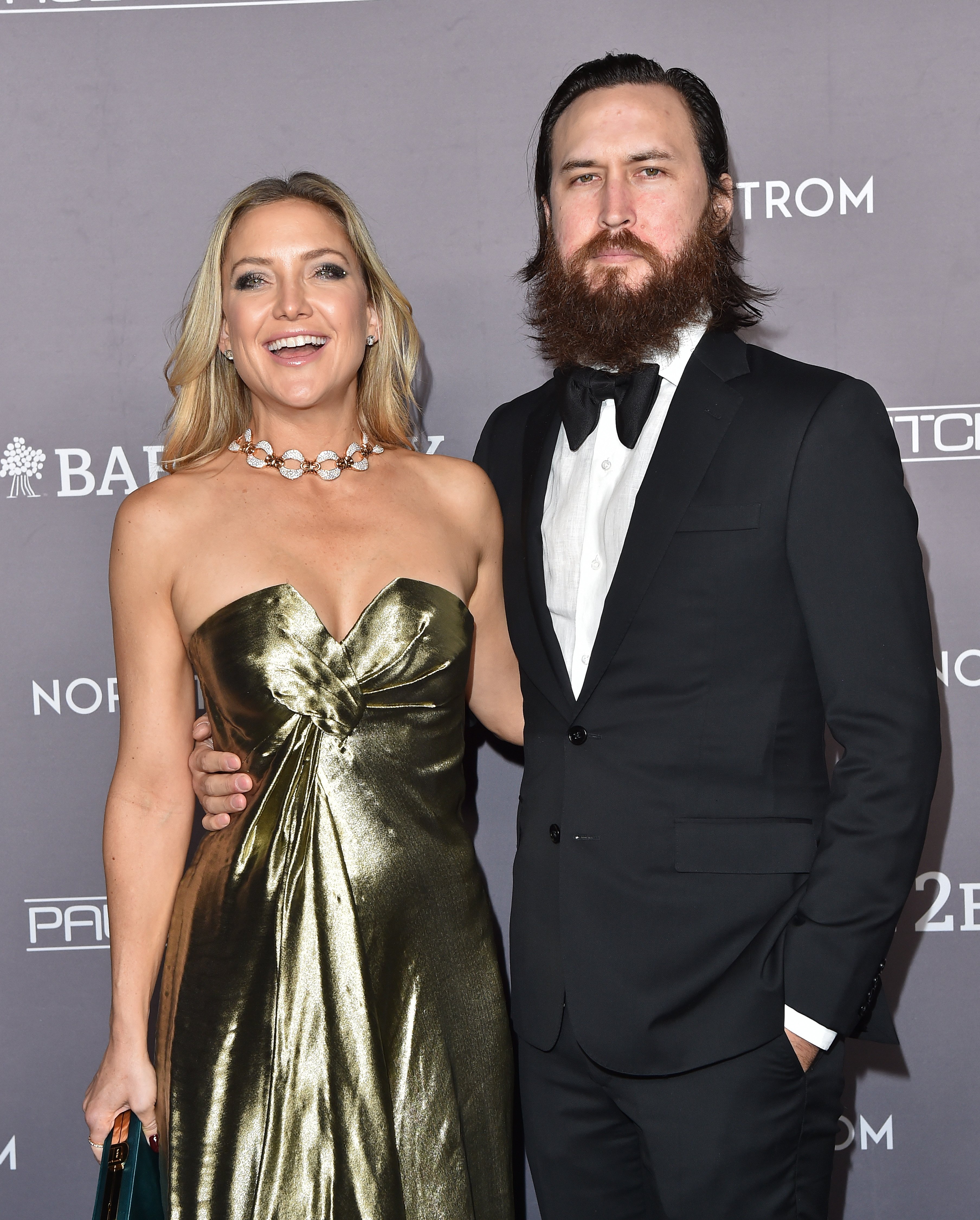 Kate Hudson and Danny Fujikawa at the "Baby2Baby" Gala in Culver City, November, 2019. | Photo: Getty Images.
The cute tot gives a coy look before sheepishly looking away from the camera. Hudson prompts her with an instruction, getting her to show her best version of a long face.
More willing to oblige this time, little Rani turns to the camera pulling her best impression of an upset face, which immediately sends her mother into laughter. Hudson shared the top thing she strives for as a mom through her caption:
"Parenting goal number one: make sure they're funny."
The Weight Watchers ambassadors grabbed headlines earlier this month after revealing her family had pretended to be perfect for years on her "Sibling Revelry" podcast. She expressed her desire to restore a relationship with her estranged siblings.
Her father, Bill Hudson, revealed in a 2015 interview that he no longer considered Hudson and her brother, Oliver, as his children, given how their mother, Goldie Hawn, had tainted them against him. He wanted them to stop using his last name.
Hudson credits her stepfather, Kurt Russel, for assuming the role of a figure father.
The actress revealed to Geist she had not anticipated the podcast would resonate with so many people. Still, it made her realize that family dynamics was something most of us struggled with no matter where we come from.
Hudson echoed a 2014 interview with Self magazine where she described relationships as difficult, as they demanded the most work out of you. However, she learned how to create her own version of a family, saying:
"It's okay if you create your own family, blood doesn't always have to be thicker than water, but if you could make the blood connect, then that's a great thing."
After divorcing Hawn, Bill had a daughter, Emily, and a son, Zachary, with Cindy Williams. In 2006 he welcomed another daughter, Lalania. Bill would later say he had set Hudson and Oliver free and considered himself a father of 3, not five children.
By 2016, Hudson addressed her abandonment issues by publicly revealing she had forgiven her biological father. She added that she acknowledged the issues he had as something that must have caused him a lot of pain.
Hudson also credits her stepfather, Kurt Russel, for assuming the role of a figure father and helping Hawn to raise her and Oliver. Hudson believes that her parents share the same values and, like each other, is what made their 30 years solid.
The actress also told Geist that having a sense of humor played a huge role in enabling her family to cope with the troubles they've endured in their relationships, which explains why she wants to teach it to her daughter.
Please fill in your e-mail so we can share with you our top stories!