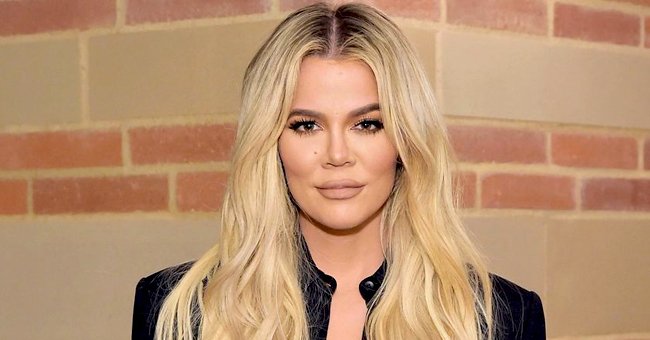 Getty Images
Khloé Kardashian's Beautiful Curly-Haired Daughter True Watches Dad Playing Basketball on TV
Khloe Kardashian shows her two-year-old daughter True with her beautiful curly hair excitedly watching her father playing basketball on television in an Instagram story shared yesterday.
Khloé Kardashian shared a lovely clip of her daughter cheering on her father, Tristan Thompson, while watching him during a match on her TV on her Instagram story.
Followers saw the charming True jiggling up and down on her mom's bed, pointing and gesticulating at the television as soon as she saw her beloved daddy.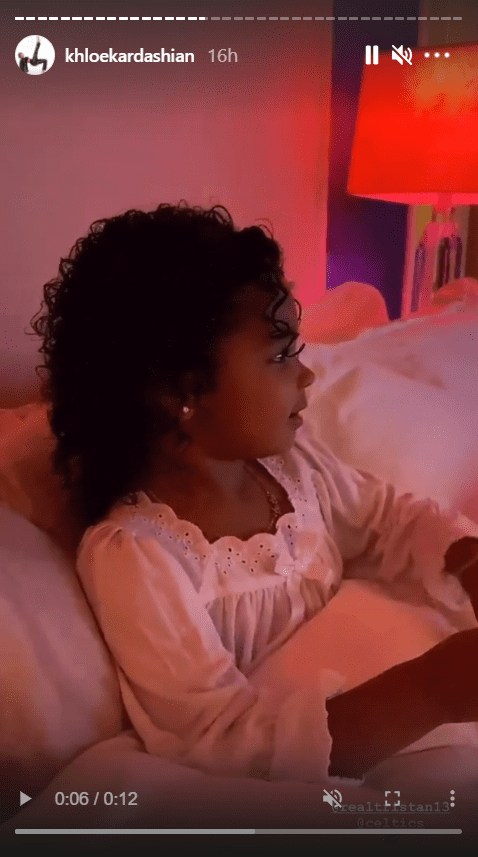 Screenshot of IG story showing Khloe Kardashian's daughter True | Source: Instagram/khloekardashian
Kardashian shared the snippet of her daughter passionately yelling out for her father with her 128 million followers yesterday. True is unbelievably gorgeous, and her encouragement for her dad is endearing.
Thompson played for the Boston Celtics and obliterated the Chicago Bulls with a score of 119 to 103 on Monday, January 25. True's animated rallying was likely a lucky charm. She shouted at the television loudly:
"That's my daddy!"
The professional basketball player also has another child, Prince, 3, with his former girlfriend, Jordan Craig. True was born in 2018, but unfortunately, her parents broke up the following year.
Thompson spoke about how he feels that parenting a girl is different from having a son. He emphasized that he had to be more present and comforting to True.
Kardashian and Thompson have now reconciled and are once again romantically involved.
Thompson apparently fawns and fusses over his only daughter, spoiling her and giving her whatever she wants. In other words, Thompson treats True like an absolute princess.
True also has her mother wrapped around her finger as her only child, although Kardashian admitted that she wouldn't mind giving True a sibling because she's at the perfect age. In an Instagram post, Kardashian said:
"I give thanks everyday for you my sweet True!!!! Always stop to smell the roses cutie."
Kardashian and Thompson have now reconciled and are once again romantically involved. Last year, True's parents decided to give their relationship another shot after splitting just a year after birth.
The couple ended things after it came to light that Thompson had cheated on Kardashian with Kylie Jenner's best friend at the time, model Jordyn Woods.
Apparently, Thompson has been the perfect partner and father during quarantine partially because he has been unable to socialize with certain people Kardashian considers a bad influence.
Kardashian said that she would like to move on from that toxic chapter without forgetting that it happened. She hopes that Thompson can keep up the momentum.
Please fill in your e-mail so we can share with you our top stories!