Lionel Richie's Daughter Sofia Makes Hearts Race Posing in a Black Bikini While Holding a Book
Lionel Richie's daughter, Sofia Richie, sent hearts racing with a cute picture she shared of her posing in a stunning black swimsuit and holding a book.
When Sofia Richie drops a picture on her social media, her fans can expect it to be a thrilling post, and her recent Instagram post gave them more than enough reason to gush.
The 22-year-old daughter of legendary singer Lionel Richie shared a stunning picture of herself posing in a breathtaking black swimsuit, and fans can not get enough of it.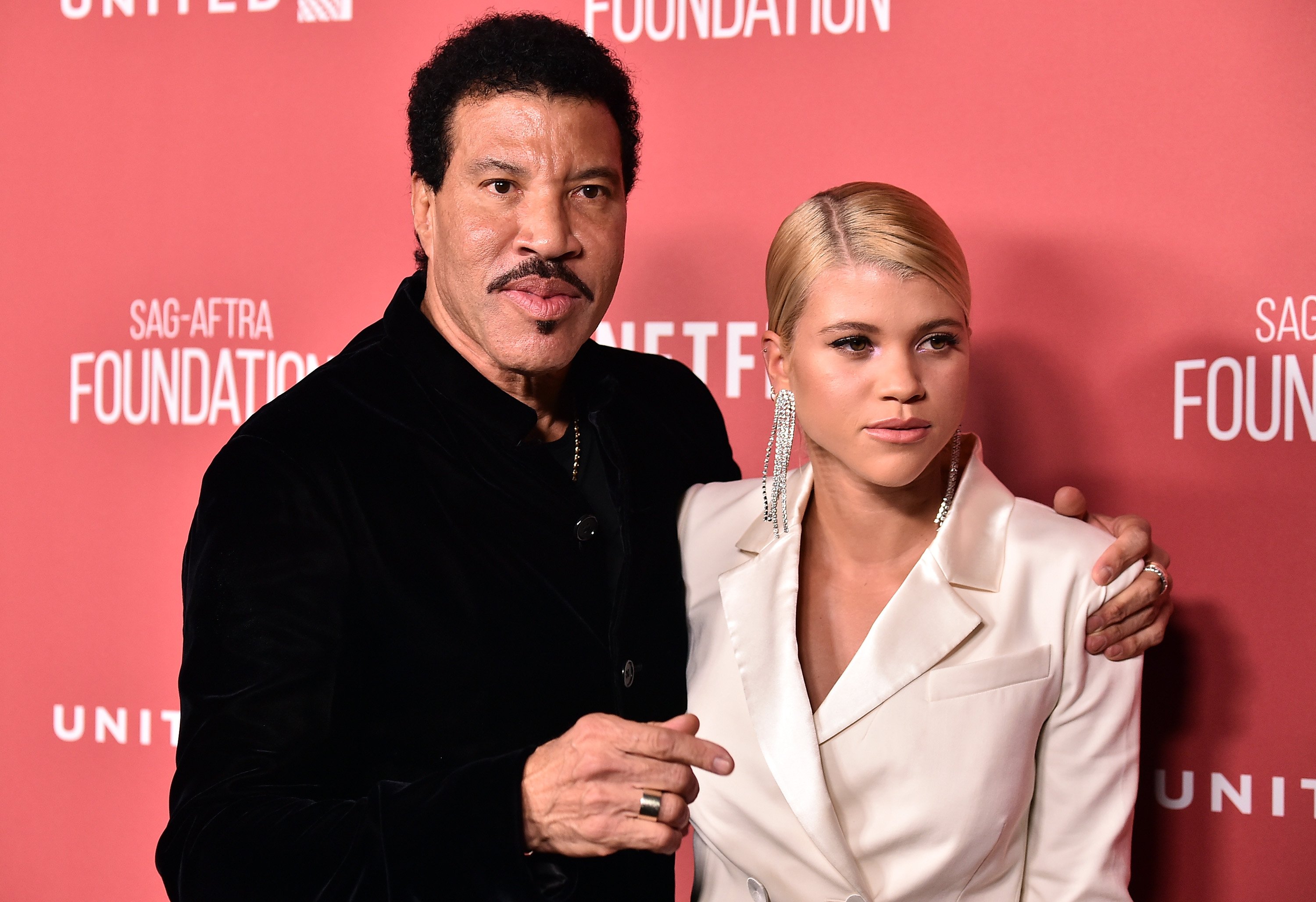 Sofia posed for the camera with a book in her hand and her legs folded while she sat beside the pool for what appears to have been a relaxation time.
Fans of the 22-year-old quickly rushed to the post to swoon and gush over the thrilling picture. For some fans, it was her beauty, while for others, her spotless skin.
The post has gathered an impressive number of likes and more than five hundred comments. Every fan had more than enough words of admiration for the 22-year-old.
One fan remarked that Sofia looked beautiful, while another commented that her beauty was remarkable. A third fan jokingly asked if she had finished the book.
She is not ruling out going into music because all her life she has been surrounded by it.
Aside from her beauty, Sofia has been making headlines for her failed relationship with Scott Disick. The 16-year age gap between the duo made their relationship even popular.
Their romance and breakup enjoyed massive publicity due to Disick's relationship with Kourtney Kardashian with whom he shares three kids.
Sofia revealed that she had known the Kardashians before her romance with Disick. She and Kylie Jenner were reported to have been friends long before her relationship with Disick.
On her relationship with Kourtney, Sofia revealed that it was amicable and stated that there was no reason not to be nice to each other. According to reports, the trio had gone on vacation together with the kids.
Following their breakup, sources close to the 22-year-old model revealed that one of the reasons why the relationship ended between the duo was because Sofia was not ready for anything too serious.
According to reports, Sofia was not ready to be a stepmom to his three kids and wanted to spend more time focusing on her career and life.
Speaking on her career, Sofia reportedly said that she would love to take out time to focus on fashion, but she is not ruling out going into music because all her life, she has been surrounded by it.