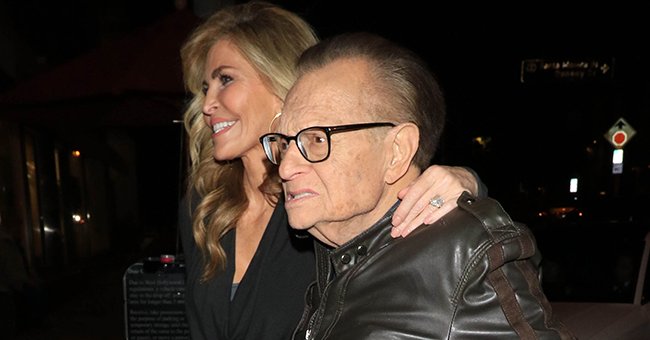 Getty Images
Larry King's Estranged Wife Shawn Opens up about the Details of the Legendary TV Host's Funeral
Shawn King, the late Larry King's estranged wife, revealed details about how they mourned the 87-year-old television host at his private funeral.
87-year-old Larry King died on January 23, 2021, and his estranged wife Shawna King opened up about how his family decided to mourn the television host's death.
Shawna shared that the family had a private funeral for King. His three surviving sons, Larry King Jr., Chance, and Cannon, attended the service.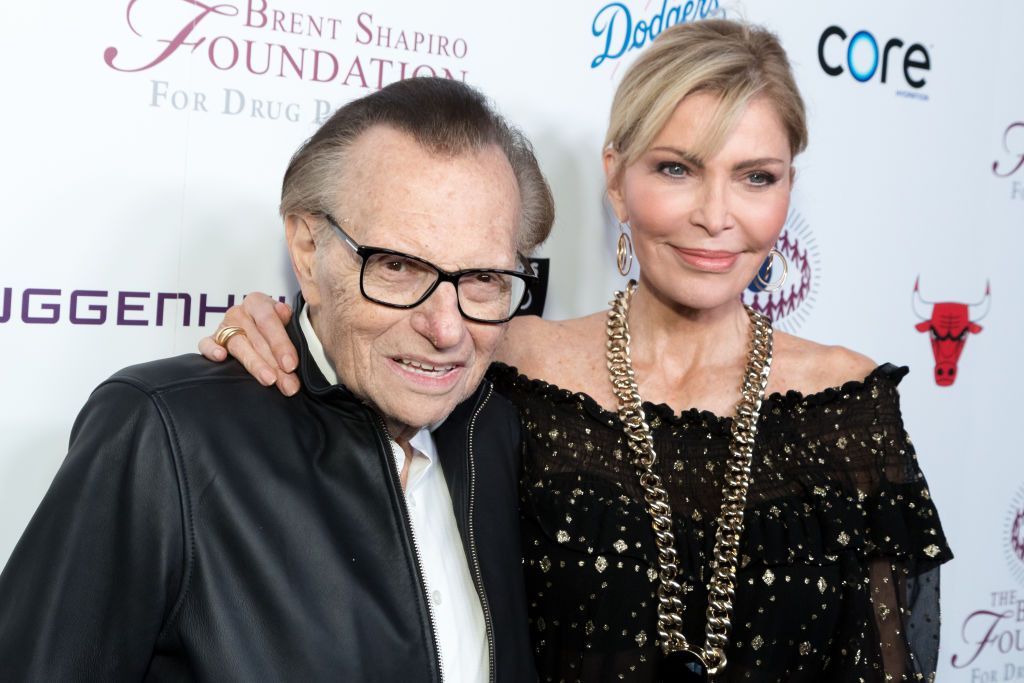 Larry King and Shawn King at The Brent Shapiro Foundation Summer Spectacular on September 7, 2018 | Getty Images
KING's SUSPENDERS
Having decided to do the funeral in the week following his death, King's family members all decided to wear his signature suspenders to the service as a tribute. Shawn elaborated, saying:
"We all, it was just family, we wore Larry's suspenders, every one of us."
Shawn and Larry's children are still processing their loss and the hasty nature of how the Jewish faith handles the affairs surrounding death have left little time for them to come to terms with their father's death.
AN IMMENSE LOSS
The legendary television host hosted his own show "Larry King Live" on CNN live for almost three decades before retiring in 2010. King hosted over 6,000 episodes of his show.
The icon was known as more than the personality that interviews the best of the best whilst sitting in front of his dotted background; he was also loved and adored by his family. His sons commented the following:
"The world knew Larry King as a great broadcaster and interviewer, but to us he was 'dad.'"
WHAT TOOK HIS LIFE
Although King was admitted to hospital a few weeks before his death because he had contracted the Covid-19 virus, his wife confirmed that the virus had not taken his life.
King did file for divorce in 2019, but Shawn confirmed that it was never finalized.
The television host overcame the virus, but due to the toll that various other health problems had on his body, a secondary infection took hold of him and was ultimately what caused his death.
KING FAMILY LOSS
King's death is the third loss that the family has had to process last year. Two of Larry's children died within a week of each other last year, leaving the family in a state of deep mourning.
His son Andy died at the age of 65 due to a heart attack and within the same week, 51-year-old his daughter Chaia died of lung cancer. It has been a challenging year for the family having to cope with so much loss.
The TV icon was married to 7 different women 8 times, with Shawn being his last spouse. King did file for divorce in 2019, but Shawn confirmed that it was never finalized, leaving her as Larry's widow.
King lived an extraordinary life that had an immense impact on those he reached. An intimate funeral allowed his family the opportunity to grieve their loss whilst still reckoning with his death.
Please fill in your e-mail so we can share with you our top stories!