LPBW Alum Audrey Roloff Pens Inspiring Message under Sweet Video of Her Dancing with Jeremy
Former "Little People, Big World" star Audrey Roloff reflected on the new ways in which a couple should always try to express their love for each other, using her own marriage as an example.
29-year-old media personality Audrey Roloff recently opened up about how much she loves to dance with her husband of six years, 30-year-old Jeremy Roloff, even though he is not really into dancing.
Audrey shared this in a double Instagram throwback on January 27, 2021, when she posted a slideshow that pictured Jeremy and her dancing on two rare occasions.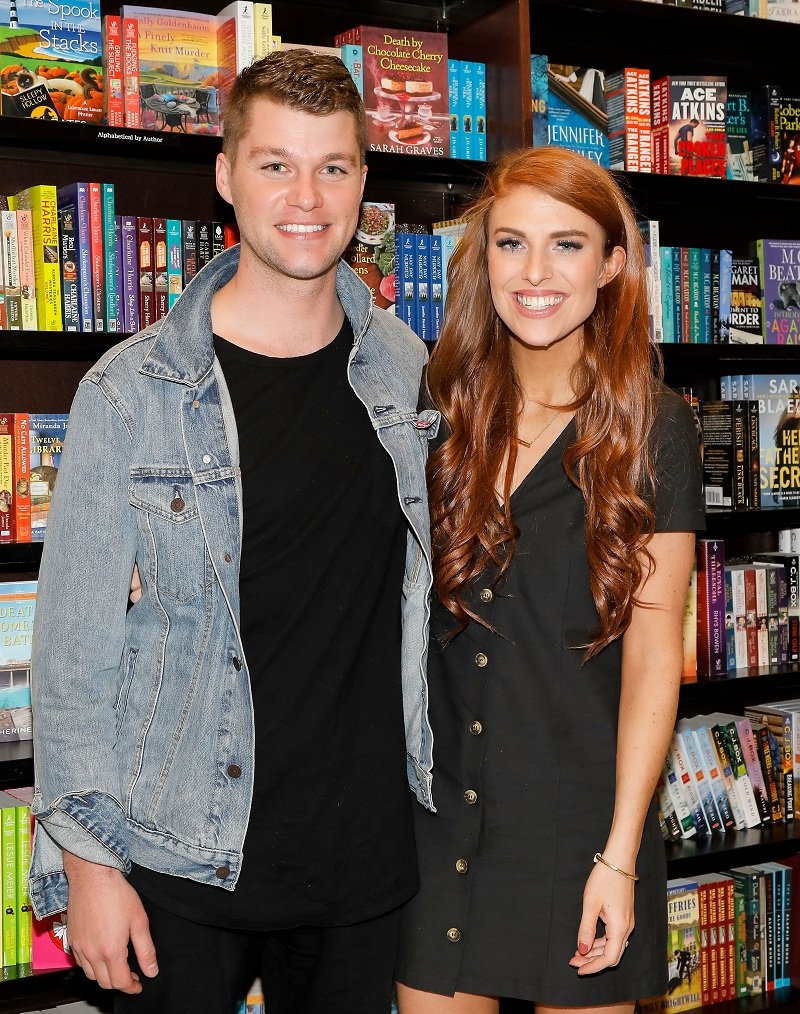 A RARE OCCURRENCE
As Audrey explained in the post's caption, the first image, which shows Audrey and Jeremy dancing barefooted in their kitchen, is actually from a family photo shoot. He was mostly pretending to dance in an attempt to make a cute picture.
The image was followed by a clip of the couple having their first dance on their wedding day to the music of "I Don't Dance" by Lee Brice, a song that goes about a man that dances with his woman even though dancing is not his thing.
DANCING BY THE FIRE
Audrey also recalled a night on which she and her husband danced together by the fire a few weeks earlier, this time to the music of Audrey's favorite song by Chris Stapleton, one that made it urgent for her to ask Jeremy to dance.
As she shared, she went on and grabbed his arms, to which he resisted. But upon Audrey's insistence, she wrote, Jeremy finally agreed to dance with her in the living room, even though he was embarrassed.
As the dance continued and the two felt more relaxed, Jeremy's attitude changed, and he felt moved enough to tell her how good she did to him, which prompted a reflection by Audey, who also wrote:
"We realized that it's usually the things we think will be the cheesiest or that we are the most afraid to try, that end up becoming the most memorable and meaningful."
A CHALLENGE
Audrey finished her long caption by inviting her fans and followers to a challenge inspired by her own experience dancing with her husband, and she dared everyone with a spouse to ask them to dance in the kitchen tonight.
The post prompted the best reactions from the fans. "This made me smile, thank you for brightening my day!" wrote a user. "Okay, tell me why I'm crying. I love this so much," added another person.
LEAVING REALITY TELEVISION
Jeremy and Audrey found fame on the reality series "Little People, Big World," but they stepped out of the series back in 2018, after welcoming their now-3-year-old daughter Ember Roloff. They recently confirmed they have no plans to return.
But despite having left reality television two years ago, Audrey and Jeremy still make headlines, and not always for good reasons, with Audrey recently sparking outrage for skiing with her 1-year-old son Bode strapped to her body.