See the Sweet Photo Amy Roloff Gushed about as She Posed with Jeremy, Audrey, and Their Kids
Famous TV personality, Amy Roloff, is a proud family woman, and she proved it when she took to social media to share a picture of herself having a great time with one of her sons and his family.
Amy Roloff shared a heartwarming photo via her Instagram page. The shot featured a smiling Amy holding the camera high above her head to capture her son, Jeremy, his gorgeous wife, Audrey, and their children. The proud mother captioned the shot:
"Had Jer and Auj and kids over the other night. You just know that this mama and grandma was a happy camper."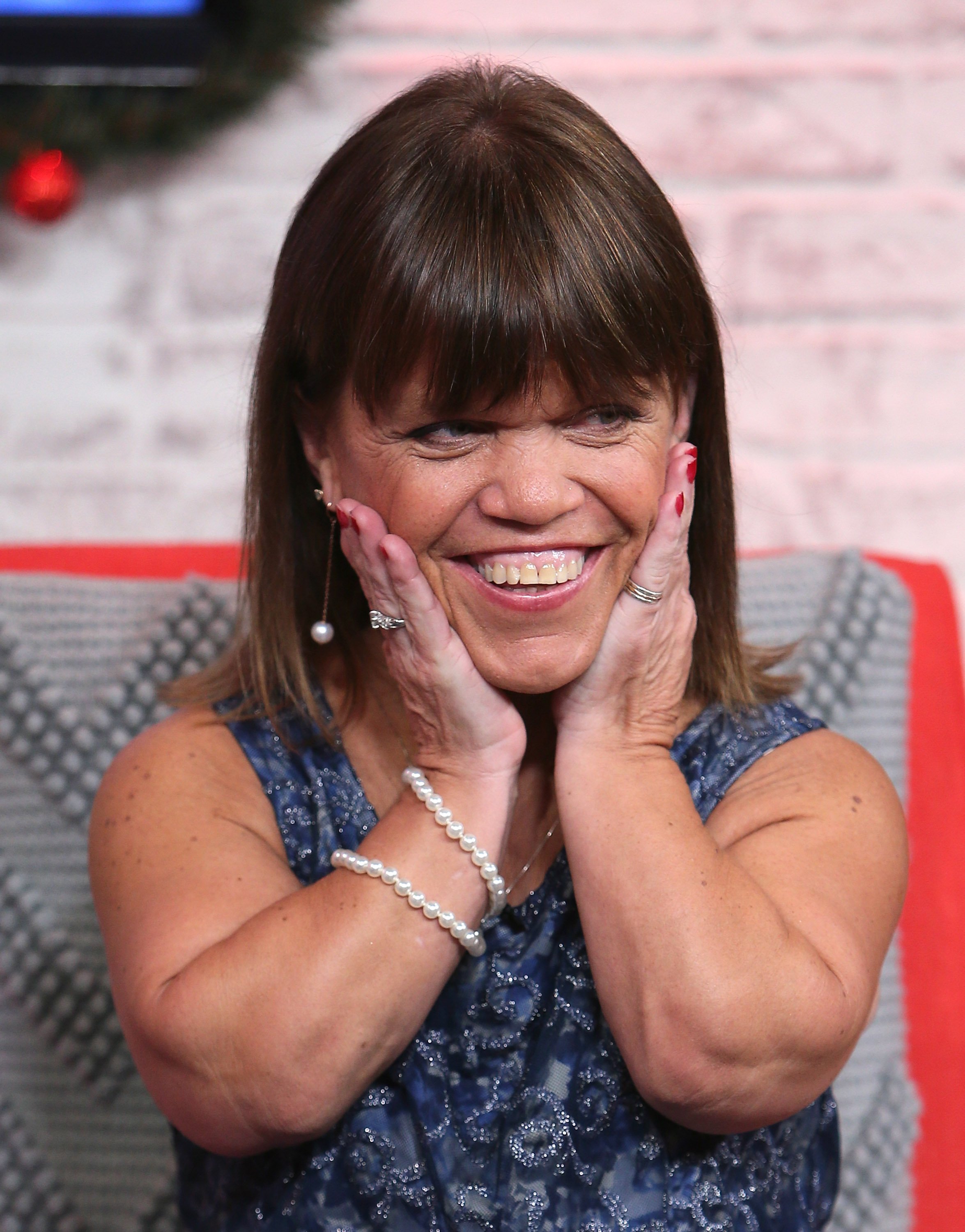 The rest of her captions detailed some of the activities she engaged in while they visited. Fans gushed about how beautiful her family is — they all miss seeing the young Roloff on the "Little People Big World" show run by the family. One fan wrote,
"Love them! Miss them on LPBW."
Jeremy is one of Amy's children with ex-husband, Matt Roloff. His siblings include Zachary, Molly, and Jacob.  Molly and Jacob were the first to stop appearing on LPBW, and shortly after, Jeremy stopped too — he announced his intent to stop via a video he shared on his Instagram page.
Rumors of their marriage suffering have been making rounds on the internet.
Jacob, who is currently engaged, reportedly left the show following disagreements concerning how the show was being produced. 
Zachary and his family still make appearances on the show; however, the rest have chosen to live their lives out of the spotlight.  
Molly is reportedly the most private of Amy's children. She and her husband, Joel Silvius, live in Spokane, Washington, far away from the other Roloffs. 
Jeremy is Zachary's twin brother; however, unlike Zach, he didn't inherit dwarfism. He is currently married and shares two kids with his wife, Audrey. 
Since he left the show, Jeremy has gotten engaged in a host of other things, some of which he does alongside his wife. 
When they tied the knot, Jeremy and Audrey started a blog named, "Beating 50 Percent." The site's content is supposed to inspire long-lasting and joy-filled marriages. 
The pair also created a marriage journal titled "Navigators Council." Jeremy and his wife have worked on other projects together, including their book, "A Love Letter to Life," and their podcast called "Behind the Scenes."
Meanwhile, rumors of their marriage suffering have been making rounds on the internet. It all started when Jeremy refused to acknowledge Audrey's birthday on Instagram. 
Fans immediately started putting two and two together, and someone noted that Jeremy has posted less about his wife in recent months and has instead been more focused on the kids. Whatever is going on between the two lovebirds, fans hope they can work through it and remain together.