Angela Robinson of 'The Haves and the Have Nots' Looks Flawless with Husband in a Hat & Glasses
Angela Robinson looks flawless and fresh in a new picture for National Spouse Day taken with her husband Scott Whitehurst, who is wearing a chic hat and his spectacles.
"Law and Order: Special Victims Unit" actress, Angela Robinson, poses with her husband Scott Whitehurst in an image shared to her Instagram feed yesterday, a belated National Spouse Day online celebration. 
Whitehurst looks classy in a casual hat and his glasses. His salt and pepper beard makes him look particularly distinguished. Robinson, on the other hand, sports a smug smile in the picture.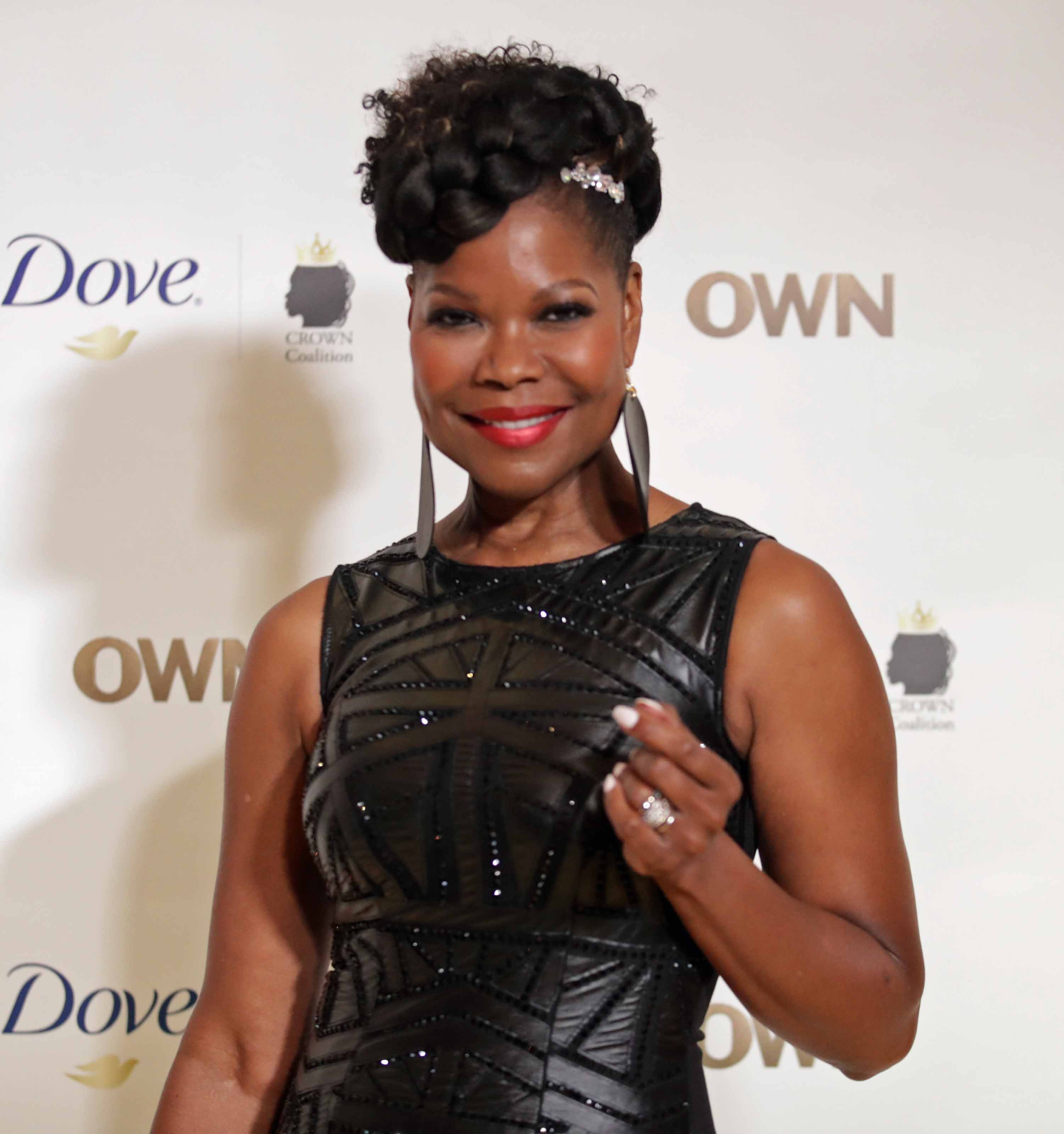 Her curly hair hangs loosely around her face, and she has a pair of large hoop earrings on. Robinson also has minimal makeup on her face, giving her the appearance of someone fresh and relaxed.
Whitehurst is half-smiling in the selfie with his wife shared to her 117k Instagram followers yesterday. Robinson tagged her husband and captioned the snapshot:
"Oops I missed #nationalspouseday, Me and my magic maker."
Robinson and Whitehurst have been married since 1996 and are still going strong. Last year, the couple celebrated a commendable 24 years together. 
Whitehurst was the one who encouraged Robinson to send her audition tape in for the role of cold, calculating Veronica Harrington in "The Haves and The Have Nots." It was a tricky time because her friend's father-in-law had just died. 
After years of unsuccessful IVF treatments, Robinson and Whitehurst adopted a child together in 2018.
Robinson already had an established career in the theater industry and had been on Broadway for "The Color Purple" before she was given Veronica's role. 
When asked about her marriage, the 57-year-old actress commented that people give newlyweds the same talk about the difficulties nuptials brings. In contrast, Robinson said in a video:
"You hear all the time marriage is time, marriage needs work, you have to work at it. I think all of that is true, but the end result is you should be happy."
For 20 years, Robinson and Whitehurst tried to have a child together and even attempted six IVF rounds to no avail. After years of unsuccessful IVF treatments, they adopted a child together in 2018.
On Father's Day, the couple adopted a son named Robinson Scott, nicknamed Robbie. The newly-appointed parents were so happy to receive the gift of a child after waiting so long.
Robinson congratulated her husband on his first Father's Day in the Instagram post's caption where she announced the baby's arrival to her followers and fans.
Although Robinson and Whitehurst could not biologically conceive a child together, they are so grateful to raise their adopted son together as a family unit.