Eve's Millionaire Husband Strikes a Pose on a Cool Vintage BSA Bike Rocking Blue Jeans
Rapper and television personality Eve's husband, Maximilion Cooper, posted a picture on his Instagram page recently that showed him posing on a vintage BSA bike.
Eve's husband, Maximillion Cooper, showed off his style in a new picture he shared with fans on Instagram on Thursday. In the snapshot, the entrepreneur posed on a vintage BSA bike.
He wore a nude-colored jacket that featured a brown collar. Cooper wore a black top underneath his jacket and completed his look with blue jeans and brown shoes.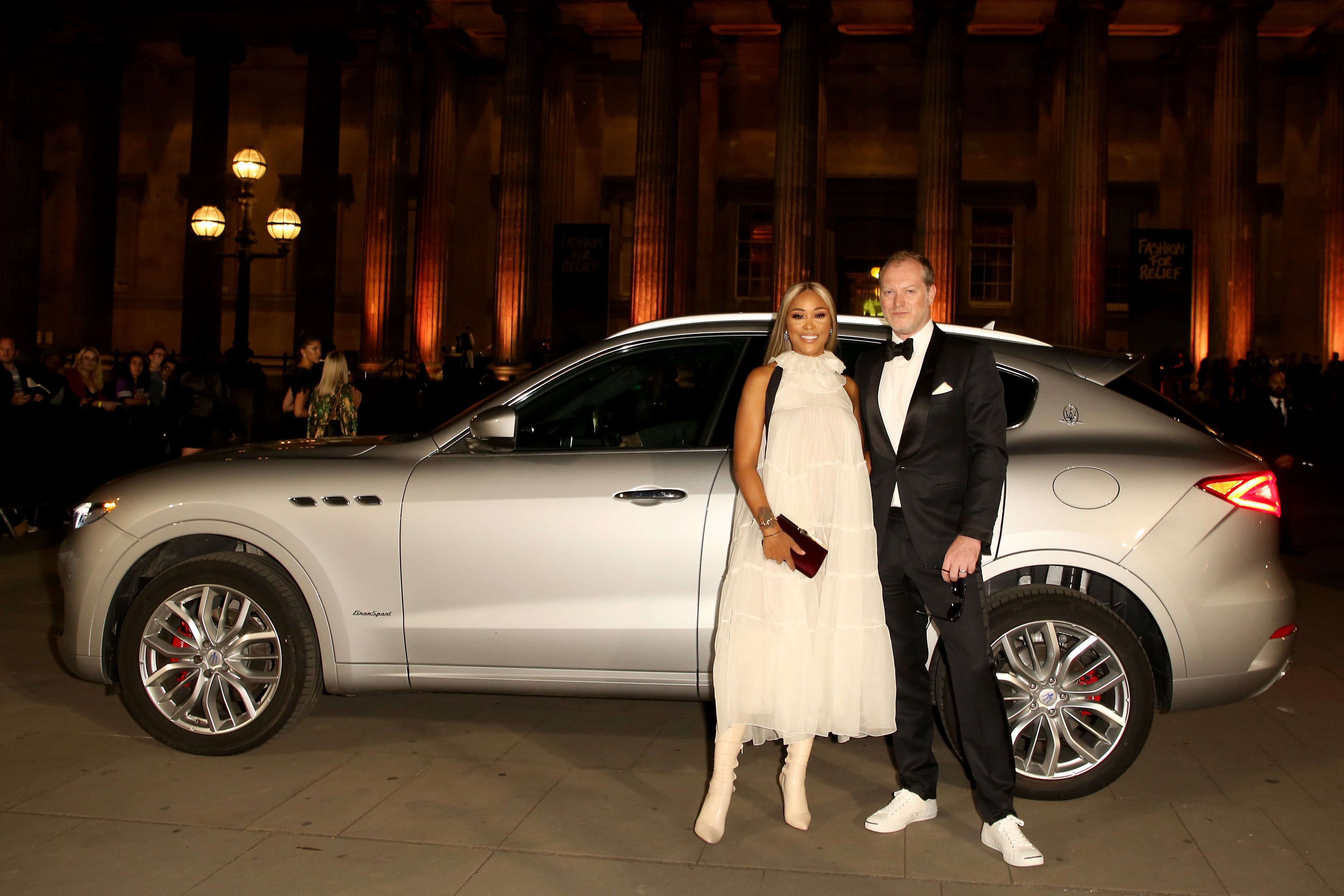 Cooper accessorized his look with dark shades and posed in front of a sign that read "Garage," signifying that he was at the Gumball Garage.
In the post's caption, Cooper wrote that the picture is part of his feature on Fay, adding that he loves their classic workwear. He also added the hashtags Fay Archive, Gumball Garage, Gumball Headquarters, and BSA. 
Some fans who commented on the post loved Cooper's look and style in the snapshot and took turns to compliment him on his outfit and the BSA vintage bike.
BSA motorcycles are manufactured by the defunct Birmingham Small Arms Company Limited which held sway from 1919 until 1972 and was once the largest motorcycle producer in the world.
Eve and Cooper are yet to have kids of their own, but she is the stepmother to his four children from a previous relationship.
Cooper, the founder and chief executive of Gumball 3000, is a former racing driver and fashion student who once tried to buy an F1 team. However, he settled on organizing an annual road trip instead.
The road trip is loved by celebrities, eccentrics, and motor enthusiasts alike. Now, Gumball 3000 has become a global corporation worth millions of dollars. 
In his feature interview with Fay, he attributed his key to success to not wanting to run a traditional motoring event but creating something different.
Cooper tied the knot with Eve in 2014. The couple shares the most real bond, something the rapper has previously alluded to, describing her husband as her homie and their relationship as the most genuine she has ever had. 
Eve and Cooper are yet to have kids of their own, but she is the stepmother to his four children from a previous relationship. Though her relationship with her stepchildren was rocky at first, she loves nothing more than being in their lives.
Eve and Cooper have been spending time together in quarantine. Their quarantine time has only reaffirmed Eve's feelings for her husband. 
In a chat with People, she said their extra time they have shared has brought them closer. Eve added that she feels lucky that she and Cooper are one of the couples who got out of quarantine with their love and relationship intact.
Eve and Cooper remain strong couples who love each other and seem ready to go the long haul together—wishing them the best memories as they continue to live a love-filled and happy life.