Rebel Wilson Shows of Her Tiny Waist in a Skin-Tight Black Dress Following 60-Pound Weight Loss
Rebel Wilson flaunts her tiny waist in a skin-tight black dress and pink hair after her 60-pound weight loss.
Rebel Wilson shared a gorgeous photo showing off her slimmed-down figure and pink hair on Instagram after her 60-pound weight loss last year. 
The "Pitch Perfect" actress shared a photo of herself in a black dress, which showed how her hard work in her year of health paid off.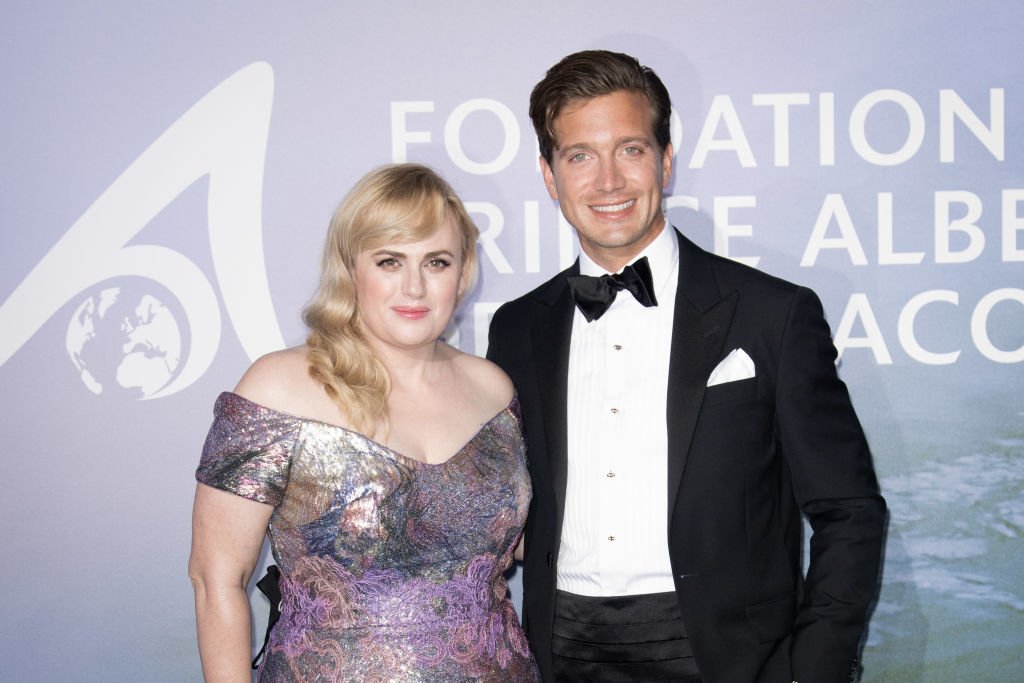 The actress spent most of 2020 working on her diet and exercise. From her hard work, she lost 60 pounds and made it to her goal weight of 165 pounds. 
Wilson has been posting gorgeous photos of herself enjoying her new figure and newfound energy that came with her diet and exercise changes. One of her fans commented on the picture, saying:
"You inspire me?"
She has plans to take her weight loss lifestyle into 2021 as she plans to stick to 1500 calories a day. She admitted that she was eating up to 3000 calories before she became healthy. 
Her boyfriend is a part of her exercise routine as they regularly go walking, hiking, and horseback riding together. She shared a cheeky shot of the two and shared they do a lot of exercising together. 
It is hard to believe that Wilson is 40 years old, a fact which made her freeze her eggs last year.
Her boyfriend and fitness partner is Jacob Busch. Wilson shared in an Instagram Live that she and her boyfriend started dating before her dramatic weight loss.
She has shared a few adorable photos of Busch on her Instagram, however on her Instagram Live, she shared that he is a relatively private person. She shared that he's:
"a very private person, so don't like to give away too much in that department."
She shared with viewers that her fans should not feel ashamed for who they are or what they look like during her Live. Wilson went on to say that all sizes are beautiful. 
It is hard to believe that Wilson is 40 years old, a fact which made her freeze her eggs last year. She revealed that she had opted to freeze her eggs last year along with the lifestyle changes.
She shared that because she knew she would have less work to do in 2020, it was a good time to make significant lifestyle changes and freeze her eggs to have good quality eggs for the future. 
There is no doubt that Wilson looks fantastic and is happy with her changes in her weight and diet. However, no matter what size, she will always capture people's hearts and make viewers laugh through her movie roles.