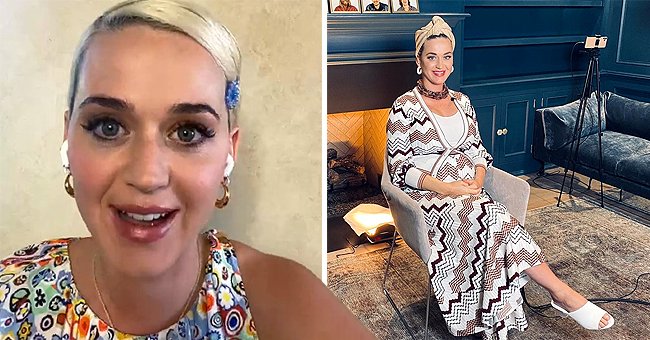 instagram.com/katyperry
Katy Perry Makes Rare Comment about Motherhood as She Gushes over Daughter Daisy Dove
It appears Katy Perry is enjoying motherhood as she recently got candid about her firsthand experience. Perry also complimented her daughter in the process.
Katy Perry made a rare comment about motherhood as she gushed over daughter Daisy Dove. The mom of one reportedly went on Instagram Live to launch her personal Coca-Cola "Open To Better" can.
The launch is part of Coke's campaign that aims to spread positivity through personalized pledges on their cans. While promoting her new project, she shared a heartfelt note about how her firstborn child has changed her life.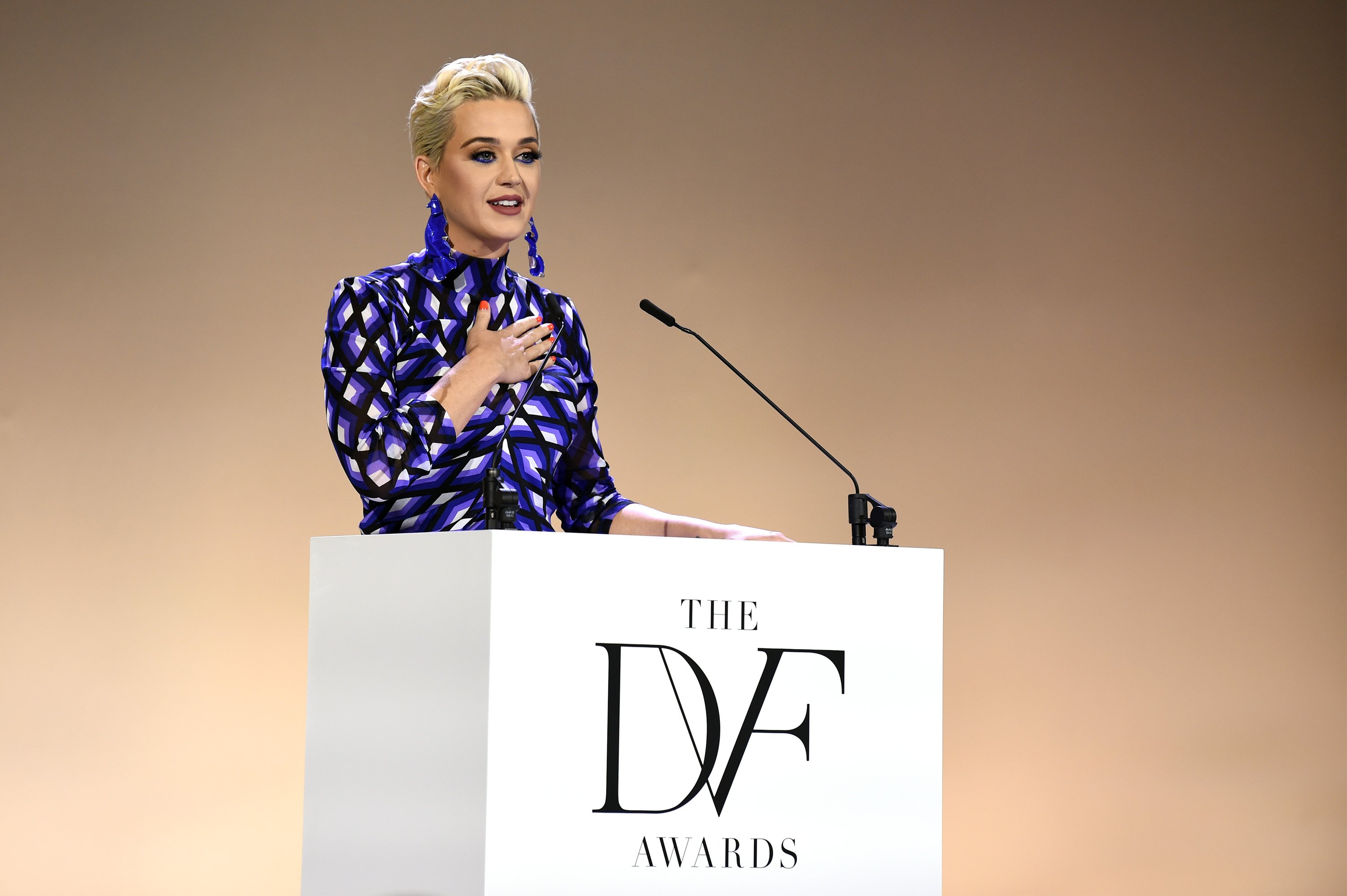 Katy Perry speaks onstage during 10th Annual DVF Awards at Brooklyn Museum on April 11, 2019 in New York City | Photo: Getty Images
In her video, one fan brought up the subject of boundaries when it comes to kids. Perry opened up about how she had to do the same with her baby girl.
"Boundaries are so important, and I have been practicing a lot of those as well," she said. The 36-year-old mom added that "you can love someone and not let them into your life."
Perry shared that Daisy has changed her life and that she continues to do so daily. "I created space for her and therefore did not have the extra time that I have had in the past 35 years."
The songstress added that she had to create space for her and that she is happy that she did. Perry dished that it dawned on her that when one becomes a mom, she must focus on that, not to say that they do not love other people.
"You just want to be a great mom, and a lot of stuff falls away when you become a mom," she added. The singer shared that she loves being a mother:
"It is the best job in the world and I highly recommend it, when you're ready."
Perry shares her daughter with "Pirates of the Caribbean" actor Orlando Bloom. The songwriter praised her fiancé for his immense support, "I have an incredible partner who supports me and lifts me, and he's a great guy."
According to Bloom, his baby girl looks like him, her mom, and his mother, Sonia. The 44-year-old dad reportedly revealed in October that he is glad that little Daisy has her mom's dazzling eyes.
A source revealed that the Hollywood couple is doing a great job in parenting their little one. They have found their balance in parenting and seem to meet each other halfway in figuring things out, making Daisy their priority.
The pair are hands-on parents and have also notably complimented one another's parenting skills, with Blooming adding that she is an amazing mom. Perry and Bloom welcomed their daughter in August 2020.
The pop star and the award-winning actor are having the time of their lives as an engaged couple, too. Bloom popped the big question back in 2019, and they are reportedly "doing fantastic."
A source told Entertainment Tonight that the pair have put their wedding on hold, adding that the new parents have not discussed a new wedding date yet. They reportedly do not want to pressure themselves.
While they keep their primary focus on being doting parents, Perry is wowing her fans in the meantime. The "American Idol" judge recently performed at Biden's inauguration.
Joining Perry was Demi Lovato, John Legend, Tom Hanks, and Bruce Springsteen at the live-streamed concert. Perry closed out the star-studded spectacle with her powerful rendition of her hit song "Fireworks."
Perry sang before the Washington Monument, wearing a caped and patriotic dress. As she sang, President Joe Biden, First Lady Jill Biden, Vice President Kamala Harris, and her husband Doug Emhoff watch on.
Please fill in your e-mail so we can share with you our top stories!