Fantasia's Daughter Zion Shows Her Sweet Smile, Brown Eyes & Small Hand Tattoo in a New Snap
Fantasia Barrino's daughter Zion Quari Barrino shows off her sweet smile, brown eyes, and the small tattoo on her hand in a new picture posted on her Instagram a few hours ago.
Fantasia  Barrino's daughter, Zion Quari Barrino, shared a lovely picture on her Instagram page, smiling and giving her followers a peek of the adorable tattoo on her hand.
The picture's over-exposure adds an ambient glow to the 19-year-old's brown skin and silt-colored eyes. Her long hair hangs past her shoulders and falls like two dark curtains beside her face.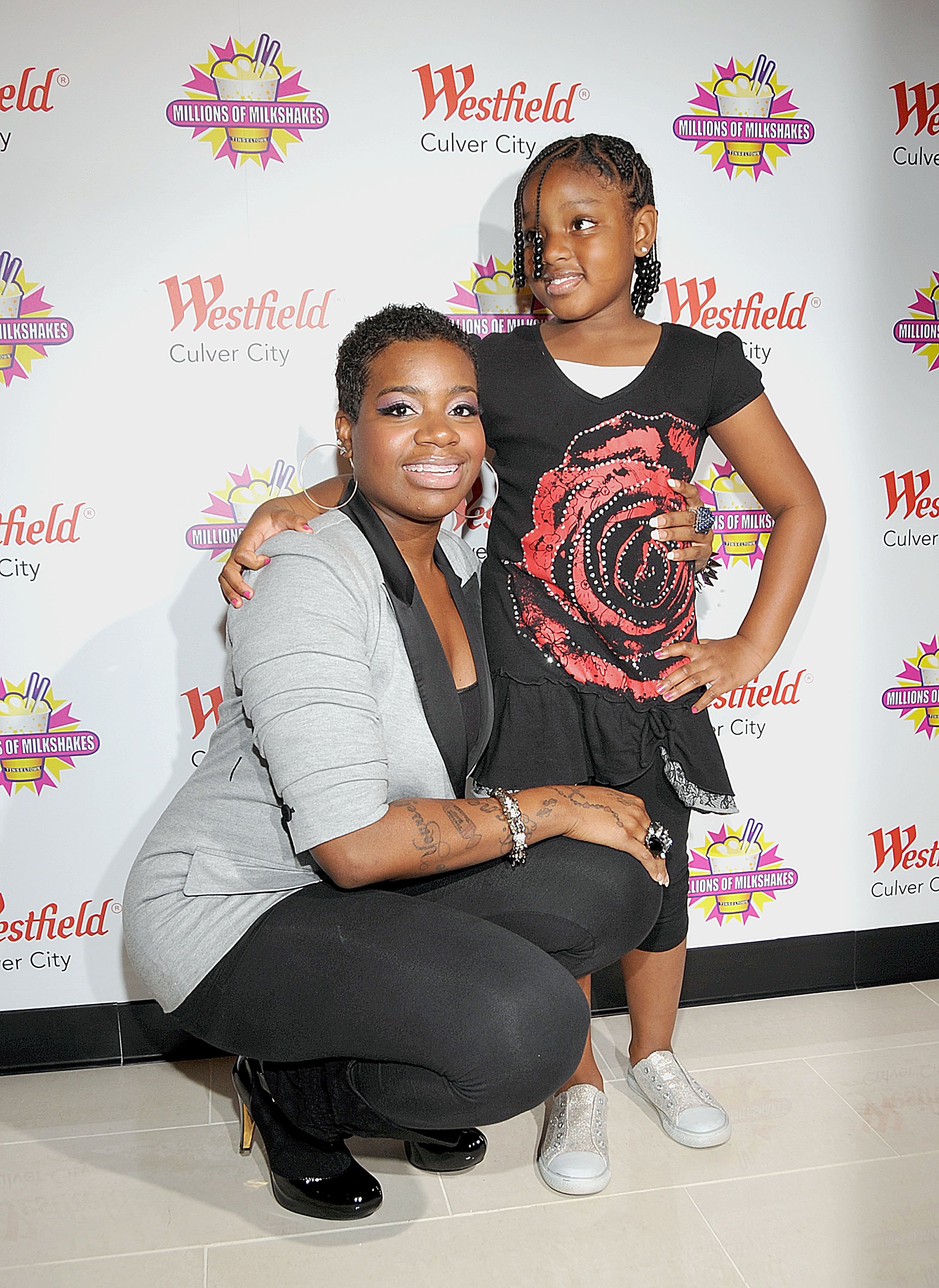 Zion leans her chin in her hand, with a mischievous smile playing on her full lips. Besides her inked palm, she also has a slim ring around her finger and two through her nose in each nostril.
Fantasia, her mother, reshared the picture on her Instagram story and added the words 'hello princess.' Zion titled the image with an anonymous quote saying:
"Beauty Begins The Moment You Decide To Be Yourself."
The 36-year-old RnB singer gave birth to her daughter Zion when she was just 17-years-old, and the two resemble each other greatly. Last year, Zion turned 18 and her mother posted a touching tribute on her Instagram.
The 2004 "American-Idol" winner told her followers how proud she was of her daughter and shared an image with her daughter and Zion's father, Brandel J. Shouse, at her high school graduation ceremony.
Seven years ago, Zion's father filed for custody and visitation rights after having virtually no contact with his child.
Fantasia's success story is one that leaves people hopeful that anyone can overcome the odds against them if they are determined enough. In her memoirs, she revealed that she had been raped in the ninth grade.
In "Life is Not a Fairy Tale," Fantasia spoke about her battle to hide her illiteracy from the producers of "American Idol" and signed several contracts without knowing what she was agreeing to. She encouraged people saying:
"I want people to just to see, all you got to do is have a little faith."
Zion's father filed for custody and visitation rights seven years ago after having virtually no contact with his child. In 2005, Shouse obtained a court order requesting full child custody, visitation, and child support for the then-13-year old child.
Fantasia's relationship with her ex, Shouse, had become abusive before they broke up, and she maintained that the court would confer in the best interests of Zion. 
Fantasia had also just started seeing Kendall Taylor at the time. Several critics pointed out that Zion's father's sudden interest in his daughter could toxically be linked to her mother's change in relationship status.
The "Baby Mama" singer is now happily married to Taylor and expecting their first child together. She also has a nine-year-old son, Dallas, from a previous relationship.  Although Fantasia suffered a great deal in her life, things seem to have finally perked up for the star.