Fantasia Gives Fans a Peek at Her Baby's Ultrasound & Husband Kendall Taylor Setting up a Crib
Former "American Idol" winner Fantasia Barrino recently showed her fans that she and her husband of five years, Kendall Taylor, are earnestly preparing for the arrival of their first child together.
Fantasia Barrino and her family are going to welcome a new member into their family soon, and she is certainly more than ready to welcome her bundle of joy! 
In a recent post shared on the "American Idol" alum's Instagram story, fans got to see the process that goes into all that! Barrino gave her millions of Instagram followers a glimpse at how she and her husband are preparing for the arrival of their child.
Barrino shared a clip of her checking on the little bun in her oven with an at-home ultrasound device. The numbers showed that all is well with the little one and the excited mother wrote on the post:
"Hello Princess!"
In another image, the singer also had fans excited and touched when she posted a clip of her husband, Kendall Taylor, setting up their baby crib. Clad in a white armless tank top, the proud soon-to-be dad focused intensely on his task.
Barrino first revealed the good news of her pregnancy last December. The former "American Idol" winner shared the cutest picture of blocks spelling out the word "baby" beside blue, pink, and white balloons. She announced in the caption:
"It's a girl."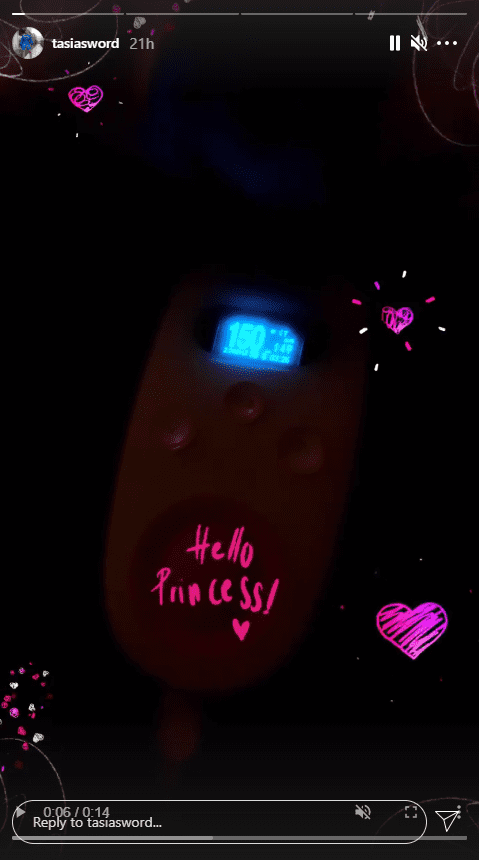 Barrino and her husband revealed the gender of their baby to their fans in a suspense-filled gender reveal on her Instagram story. She also reportedly revealed that their daughter's name will be Keziah London Taylor.
The proud expecting parents admitted they fought very hard against all odds to have their daughter. They shared their struggles with conceiving during an Instagram Live and thanked God for their miracle baby.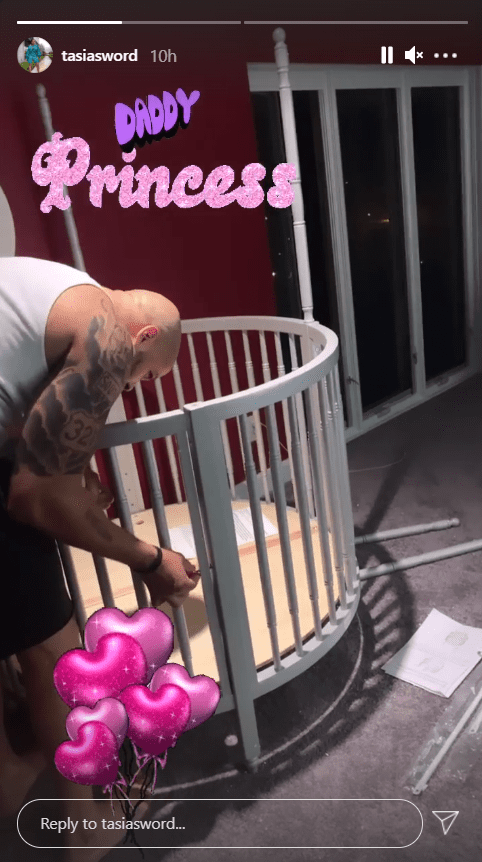 Barrino is already a mother to her two children (daughter, Zion, 19, and son, Dallas, 9) from two previous relationships. She gave birth to Dallas on December 13, 2011, with her former partner Antwaun Cook.
In 2013, it was reported that Cook was having second thoughts about being with Barrino and was attempting to reconcile with his ex-wife. Barrino and Cook eventually parted ways for good.
In 2015, she met Taylor and shocked everyone when they got married just three weeks after meeting! They have since been living their fairytale love story, and as they enter this new phase of life together, fans cannot be any happier for the love birds.