Grimes Does DIY Haircut on Her & Elon Musk's Son X AE A-Xii & Is Not Confident It Went Well
Grimes faced a cute little problem on Thursday. The cyberpunk pop star took to her Instagram stories to share with fans the DIY haircut she gave her 9-month-old son X AE A-Xii during his bathtime.
Grimes, real name Claire Boucher, shared a series of three adorable photographs on her Instagram stories taken during her son's bathtime as she gave X AE A-Xii a haircut before showing the sweet outcome.
Grimes was unsure if the haircut turned out well, showing the final look in a candid that covered her son's face in polar bear emoji, explaining the haircut was inspired by "The Last Kingdom," currently streaming on Netflix.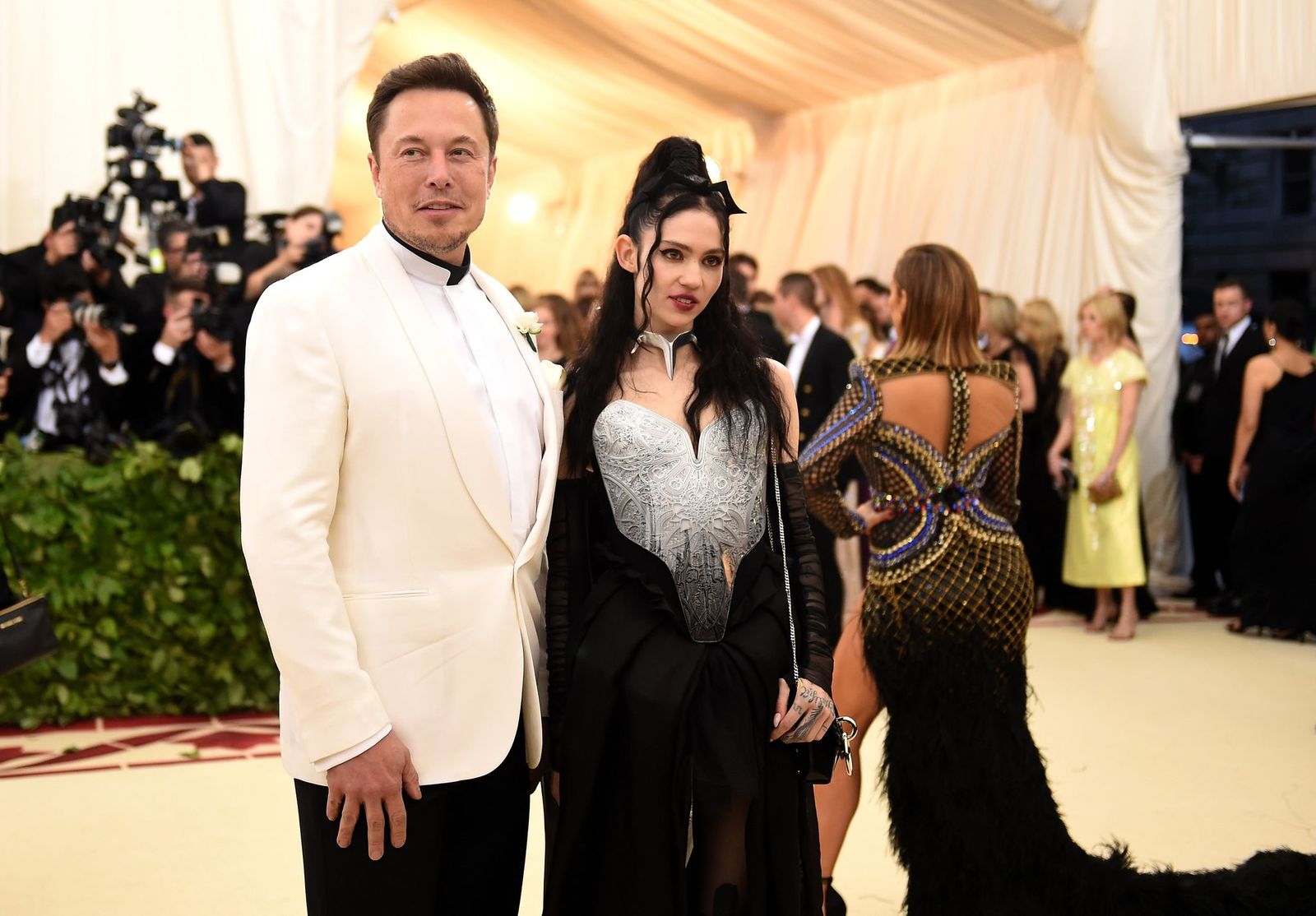 Grimes went on to recommend the show to her viewers, calling it a masterpiece. The series is a historical drama about the Viking invasion of Great Britain. Grimes presumably got inspiration from the hairstyles on the show.
Missing in the hairstyling process was her son's father, billionaire Elon Musk. Grimes and Musk made headlines for their unusual naming choice. In an interview with Joe Rogan, Musk finally provided the pronunciation:
"I mean it's just X, the letter X. And then the AE is pronounced like ash,"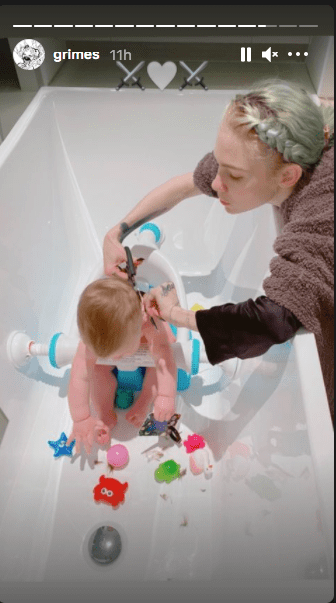 X AE A-Xii's name was originally X AE A-12, but the couple had to switch out the A-12 to roman numerals XII t to comply with Californi laws. Grimes explained in a tweet A-12 was her and Musk's favorite aircraft.
While the name may confuse, many of the couple's romance began on a similar note. Musk wanting to make a joke concerning 'Roccoco's Basilisk,' found out Grimes had done so before and slid into her DMs.
X AE A-Xii is Grime's first child but Musks' sixth.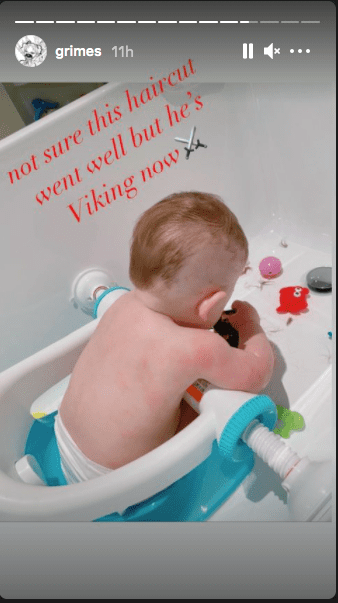 Only the pair were aware of the meaning of the inside joke, and soon their romance bloomed. The couple went public, stepping out together at the 2018 Met Gala. Four months after, the pair may have parted ways.
The pair unfollowed each other after musician Azalia Banks accused Grimes of leaving her alone instead of collaborating on music. Banks shared texts in which Grimes insults Musk. Musks' spokesperson called the event:
"Complete nonsense."
Grimes and Musk seemed to have rekindled their romance months after when they were spotted in China. Grimes also shared a tweet placing her in China, where Musk had visited to open a Tesla factory. 
In an interview, Grimes confirmed their relationship while talking about her struggle with the intense media scrutiny. The star complained she could no longer tweet freely without it making the news.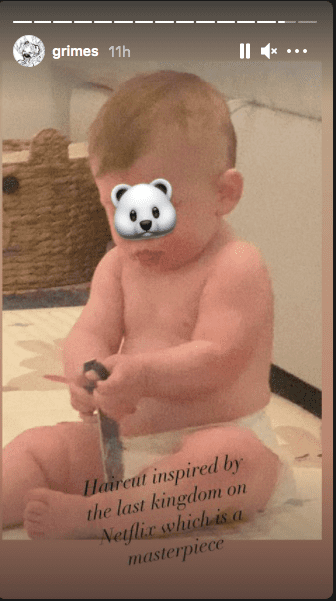 X AE A-Xii is Grime's first child but Musks' sixth. The billionaire, 49, has five sons, a set of twins, Xavier and Griffin, 17, triplets Damien, Saxon, and Kai,15, from his previous marriage to Justine Wilson.
Musk has talked about his fatherhood indicating Grimes, who he has called pretty special, has taken
primary responsibility
for their child. Musk revealed he would play more of a role when his son is much older.