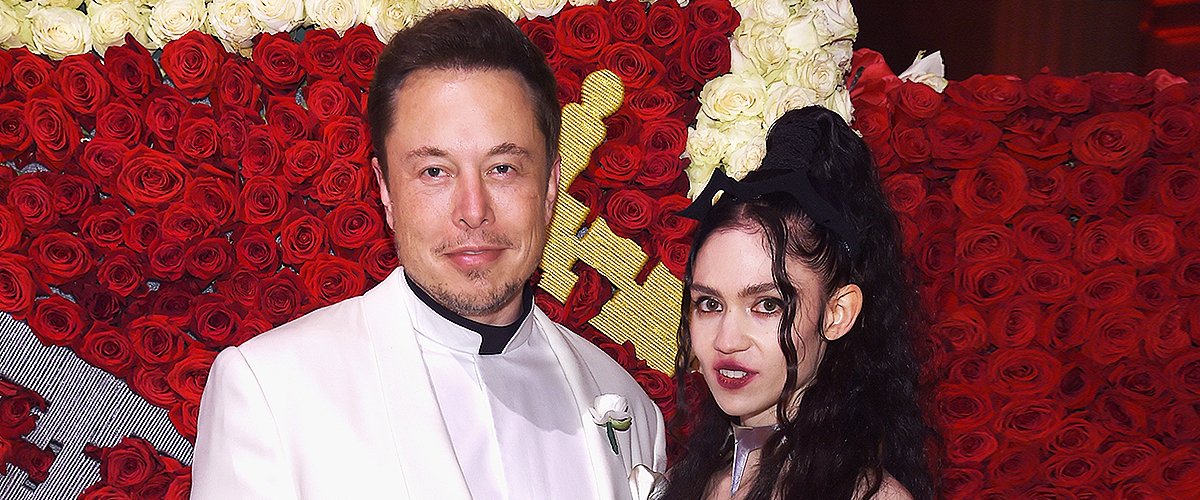 Getty Images
Elon Musk's Girlfriend Grimes Gave Birth to His Sixth Child X Æ A-12 — What We Know about the Singer

Billionaire entrepreneur Elon Musk, known as the CEO of SpaceX and Tesla, has been dating Canadian musician Grimes for a couple of years, and they just welcomed a child together.
It was Elon who broke the baby news on May 4, only hours after his girlfriend gave birth to their first son together. The Boring Company founder took to Twitter to let his followers know that "mom & baby [are] all good."
Grimes said that dating the CEO of SpaceX got her scrutiny.
BIRTH OF ELON MUSK'S SIXTH CHILD
The following day, the billionaire replied to some of the tweets of his followers who requested photos of the kid. One of them had an image of the baby fast asleep wearing a beanie hat and wrapped in a blanket.
Thanks to an Instagram or Snapchat filter, the baby was rocking hilarious face tattoos. A while later, Elon uploaded another pic showing him holding his son while wearing a shirt that read: "Occupy Mars."
While his photos with the baby took the Internet by storm, it was the child's alleged name that astonished people the most. According to Elon, the boy's name is X Æ A-12 Musk.
So far, it is unclear whether that is his real name or if it's just a joke. The truth is that X is Elon's sixth child.
ELON MUSK'S GIRLFRIEND, GRIMES
Grimes, whose real name is Claire Elise Boucher, met her entrepreneur partner through Twitter circa April 2018. Elon was trying to find an idea to make a joke about Roko's Basilisk, an internet thought experiment about artificial intelligence.
While doing so, he saw that Grimes had already joked about it, so he reached out to her, and their love story began shortly after that.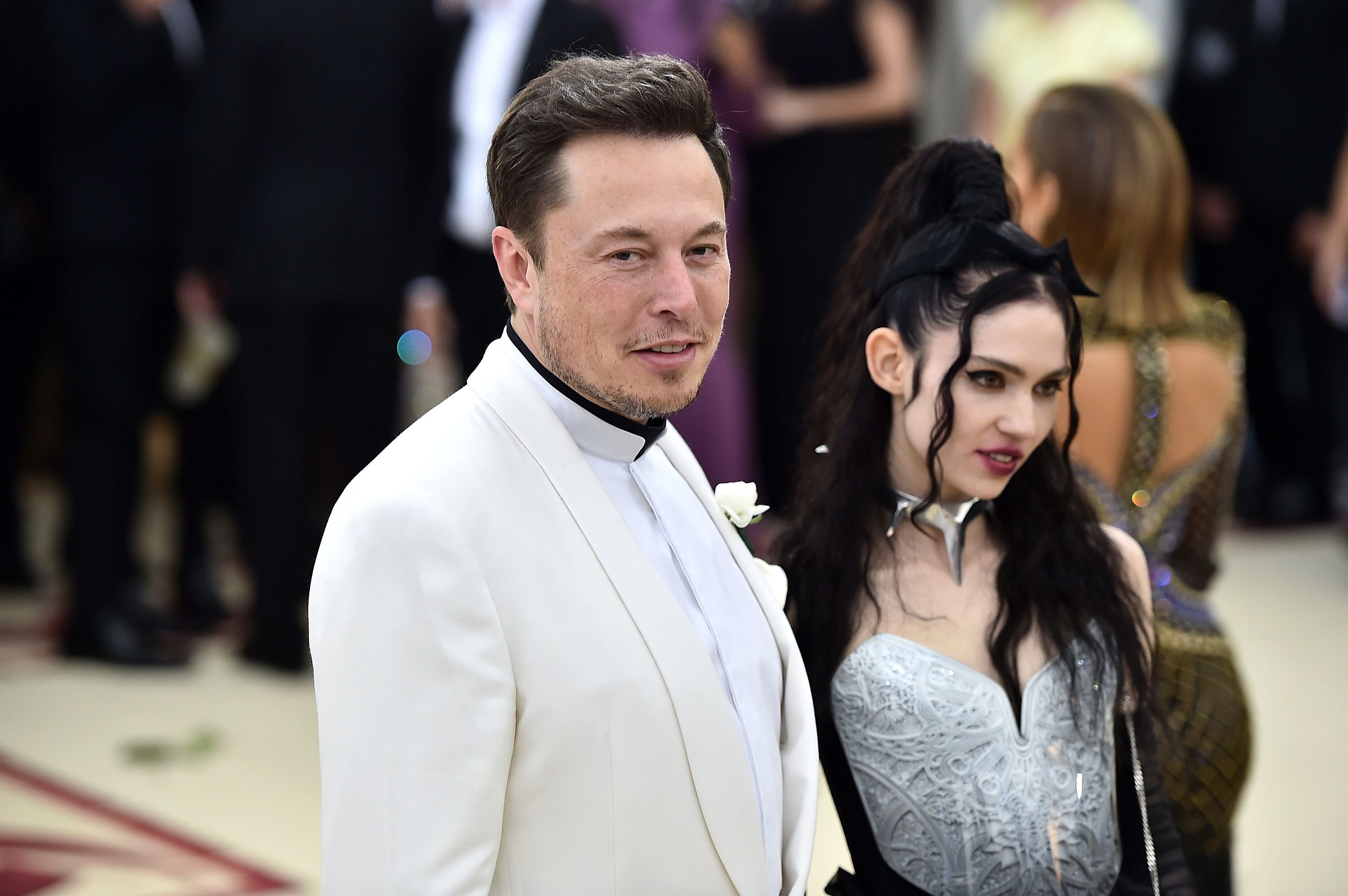 Elon Musk and Grimes attend the MET Gala on May 7, 2018 in New York City | Photo: Getty Images
From that point on, things moved fairly quickly. In May that year, the couple made their first public appearance together at the MET Gala, one of the most exclusive fashion events in the world.
The pair kept dating quietly for a few months until August 2018, when it was reported that they unfollowed each other on Instagram and so people assumed they had parted ways.
THEIR RELATIONSHIP HAS MADE SOME HEADLINES
Grimes and Elon Musk re-followed each other a couple of months later, and in March last year, she admitted that dating the CEO of SpaceX got her scrutiny.
The singer pointed out that one of her tweets in which she was "casually" responding to someone was shared by Fox News. For Grimes, it was a "very disturbing moment."
Elon Musk's girlfriend shocked the world in January this year by posting a photo on Instagram announcing that she was pregnant. The pic was unique!
Not only was she posing naked, but also it was edited in a way that made her belly transparent so that the "silhouette" of the fetus was visible.
It wasn't until March that she confirmed that Elon was the father of her child during an interview with Rolling Stone. However, days after that interview, Elon unfollowed Grimes on Twitter again, making people believe that they separated again.
He followed her back only two days later, though. Now, he is thrilled about his newborn! It is not the first time that he feels that parental love.
ELON'S FIVE OTHER CHILDREN
Elon Musk's first wife, Justine Wilson, gave birth to five sons – triplets and twins – through in vitro fertilization. The twins were born in 2004 and the triplets in 2006. Unfortunately, after eight years of marriage, they parted ways in 2008.
His second wife was actress Talulah Riley. They tied the knot in 2010 and divorced in 2012. The following year, they remarried but ended up separating for good in 2016.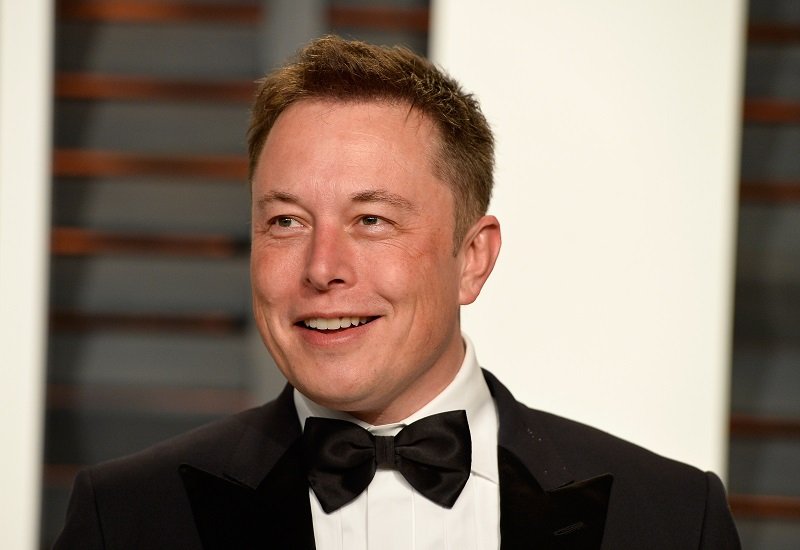 Elon Musk on February 22, 2015 in Beverly Hills, California | Photo: Getty Images
The previous love life of Elon Musk's girlfriend is unclear. However, it is known that X is her first son. People hope that now that they share a family, their relationship gets better.
Please fill in your e-mail so we can share with you our top stories!