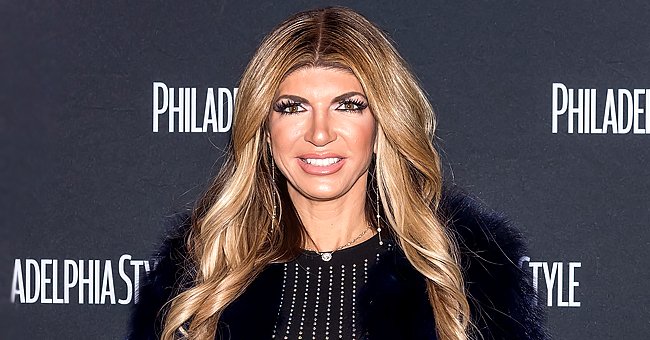 Getty images
RHONJ Star Teresa Giudice, 48, Shares Rare Photo Posing with All 4 of Her Gorgeous Daughters

"The Real Housewives of New Jersey" star Teresa Guidice appears alongside her four grown-up daughters, who are truly beautiful.
Teresa Guidice, 48, is a reality TV star who has been with the New Jersey franchise since it debuted ten years ago. Through the years, the show's followers have been able to see how her daughters have grown before their very eyes.
The beautiful and proud mother posted a rare photograph on her Instagram featuring her four daughters. The five of them wore beautiful dresses while embracing one another.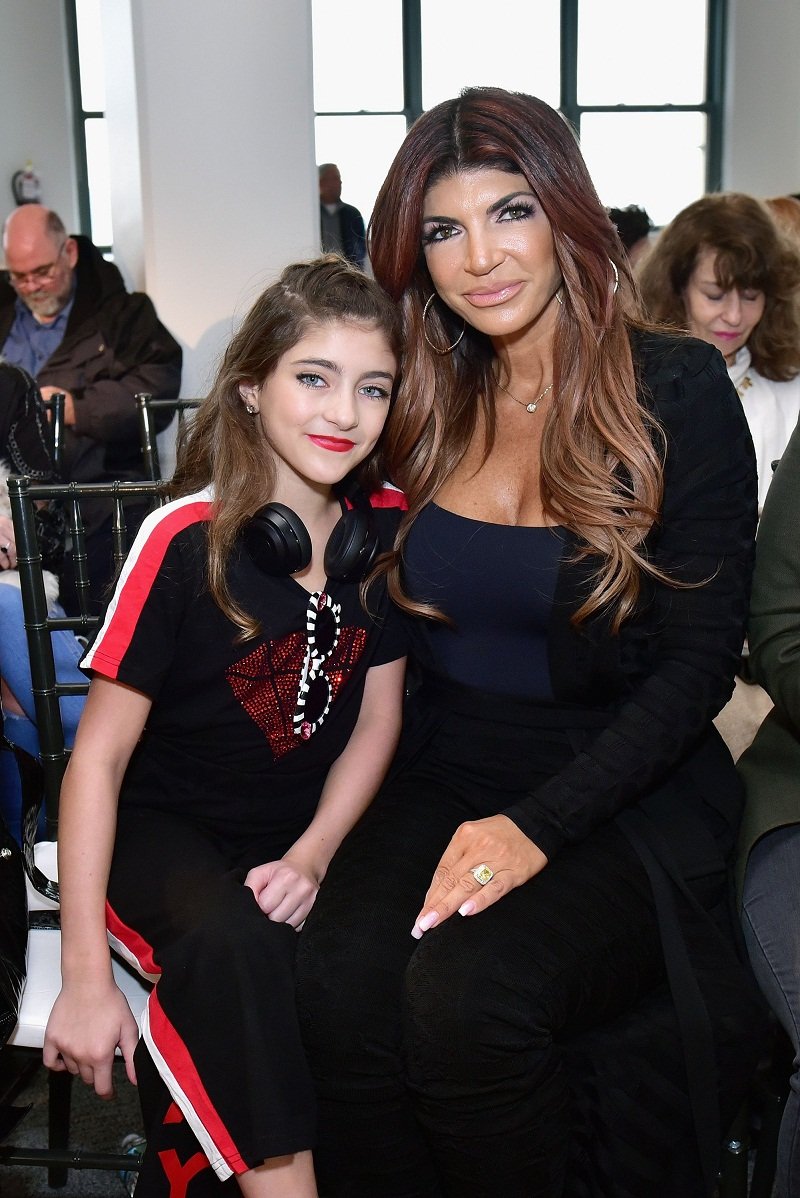 Audriana and Teresa Giudice attending New York Fashion Week in New York City, in February 2019. | Image: Getty Images.
In the image, Guidice appears in a long black dress with a slit in the leg and a thick belt at the waist. Her eldest daughter Gia, 20, appears on her mother's left side in a beautiful turquoise blue dress and elegant high sandals in tone with her skin.
Next to Gia is her sister Malania, 16, who chose to wear a black mini dress and high-heeled shoes. On the right side of Guidice, her youngest daughter Audriana, 12, smiles in a cute light blue dress and hugs her sister Gabriella, 17, wearing a black dress.
Her mother wrote: "Here's to Strong Women, May we know them, May we be them, May we raise them! Here's to the loves of my life, my forever girls!"
BEAUTIFUL AND ADORABLE
The picture was well-received by Guidice's followers. In 24 hours, it has garnered over 400,000 likes. In addition, there are many comments praising Guidice and her daughters for their beauty.
"Your daughters are such beautiful girls !!! You must be so proud! " wrote a fan. "Beautiful ladies. You are so blessed," wrote another. "Everyone looks amazing, but Gia is (three flame emoticons)" was another's comment.
PROUD MOTHER
In the note that accompanies the photograph, the proud mom shares that they are "strong women" and that her daughters are the loves of her life. In the comments, fans praised them for being great girls.
Guidice shared the photo after Bravo revealed an image showing the entire cast of the current season of RHONJ, number 11, which returns on February 17, as announced by the television network.
GOING OUT AGAIN
After her separation and divorce from her husband of 20 years and the parents of her four daughters, Joe Guidice, Teresa has decided to go out again and find love. Apparently, the famous woman has found her new boyfriend.
She has said that her new boyfriend is the best thing 2020 has brought her. Her new romantic interest is Louis 'Louie.' Ruelas. He is the co-founder of Digital Media Solutions, and it was also learned that he landed his first business at the age of 19.
THE MOST FAMOUS
Guidice is one of the most famous housewives in the entire franchise. Not only has she appeared since the first season, but she has also maintained her status since she arrived in the area.
Unbelievably, both she and her former husband went to jail for the crime of wire fraud and tax evasion. During her 15 months of service, she had the opportunity to write her memoir that will be released soon.
Please fill in your e-mail so we can share with you our top stories!