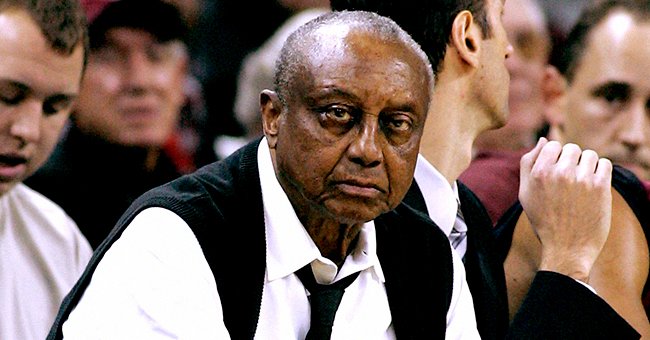 Getty Images
John Chaney, Legendary Temple Owls Basketball Coach Passes Away at 89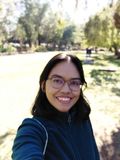 John Chaney, one of the most respected men's basketball coaches from Temple University, has recently died. The Hall of Famer basketball coach had just celebrated his birthday last week.
A week after his 89th birthday, John Chaney, a respected coach in college sports, passed away. He left many of his contemporaries and student-athletes in deep sorrow.
Owl Sports reported that Chaney died after a short illness but didn't elaborate on the cause of his death. The late coach led Temple University's men's basketball program for 24 years.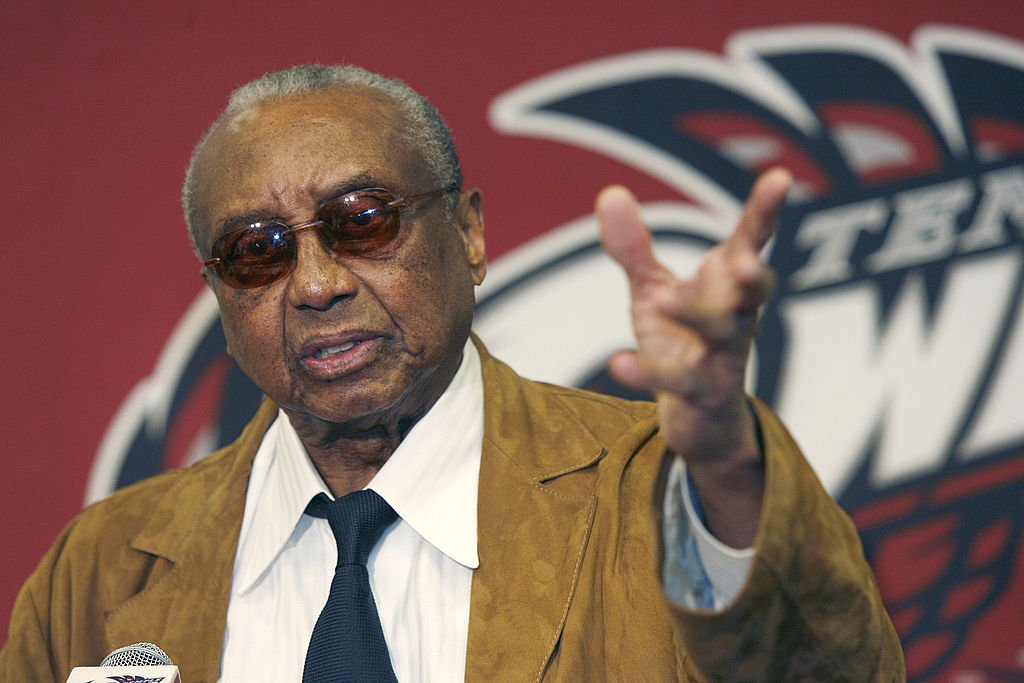 John Chaney during a press conference announcing his retirement at the Liacouras Center in Philadelphia, Pennsylvania on March 13, 2006. | Photo: Getty Images
A HEARTBREAKING NEWS
The Temple Owls, the university's official Twitter account of its athletic department, recently took to Twitter to express their sadness over Chaney's death. The team's message read:
"Our hearts are broken. Rest in Peace, Coach."
During his time, Chaney was twice named as the national Division I coach of the year. Along with the acknowledgment, his 1987–1988 team finished the season with a number one rank in the country.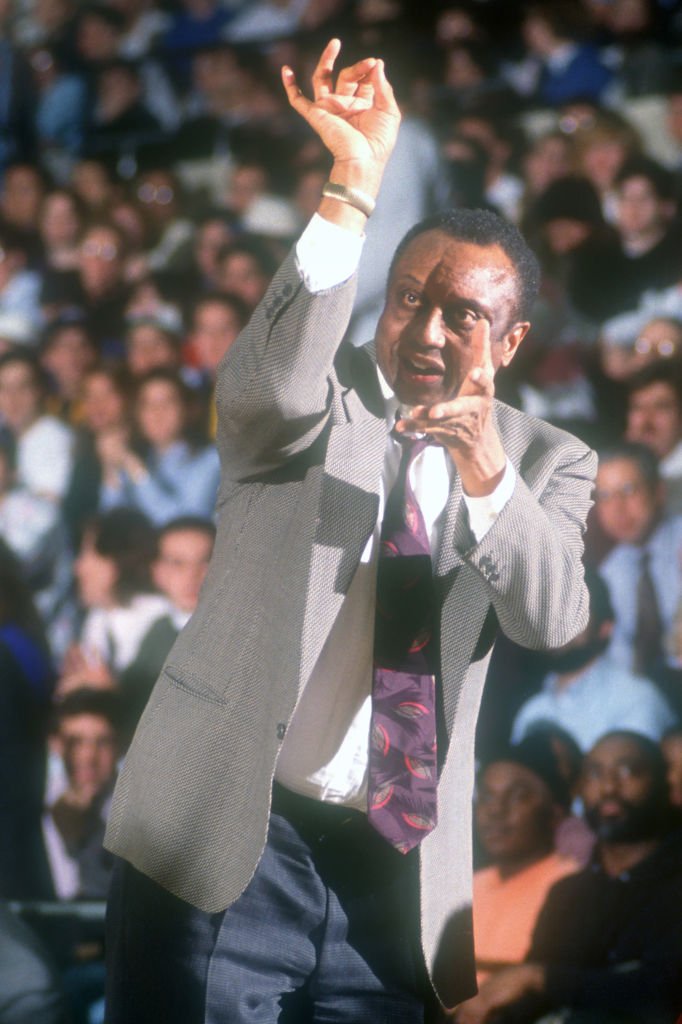 John Chaney in his coaching element during a college basketball game between Temple Owls and George Washington Colonial at the Smiths Center on February 27, 1991 in Washington, DC. | Photo: Getty Images
MORE THAN A COACH
Temple President Richard M. Englert shared that Chaney was more than a great coach. The late basketball coach was also a wise counselor and a dedicated teacher.
Englert, who knew him since 1982, noted that Chaney was a passionate leader who led his students with example and conviction. He is proud to call him a dear friend.
Chaney retired from his coaching post in 2006, but still, many student-athletes, both old and new, would call him "Coach Chaney." Because of him, Temple University was put on the map.
AN UNFORGETTABLE ICON
Before Chaney arrived, the university's men's basketball team never entered back-to-back NCAA tournaments. Under his management, the team earned five consecutive spots between 1984 and 1988.
With the news of his death, NCAA vice president of basketball Don Gavit also mourned Chaney's death. He said that Chaney was a trailblazer for other Black coaches.
Chaney was also a former coach at Cheyney University in Delaware for ten years.
Chaney, a former basketball player, didn't just let his students focus on the sport. He taught his students to value their education and make their parents proud of their accomplishments.
The Hall of Famer started his coaching career in Sayer Junior High in Philadelphia and then moved to Simon Gratz High in the same state.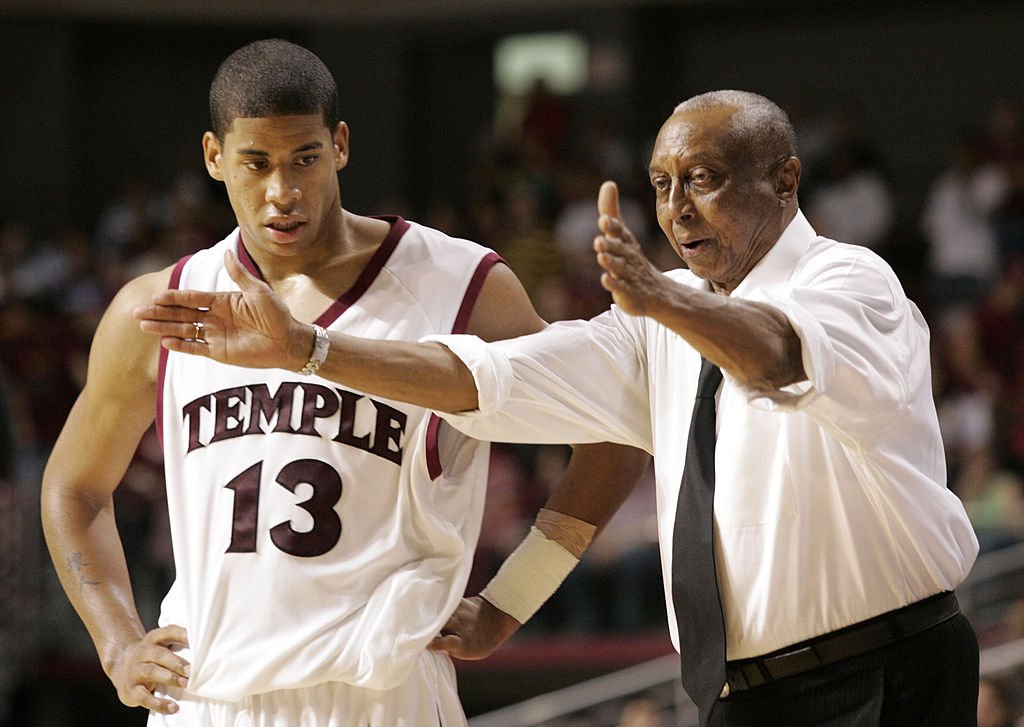 John Chaney coaching Temple Owl guard Mark Tyndale during a basketball match against Army in Liacouras Center in Phialdpehia, Pennsylvania on November 15, 2005. | Photo: Getty Images
Chaney was also a former coach at Cheyney University in Delaware for ten years. Because of his remarkable efforts, he won the Division II national championship.
Before Chaney's death, sports enthusiasts were also heartbroken when the legendary baseball player and home-run king Hank Aaron passed away in January. He was 86.
Please fill in your e-mail so we can share with you our top stories!