Baseball Legend & Former Home Run King Hank Aaron Dies — inside the Circumstances of His Death
Record-breaking baseball player and baseball Hall of Famer Henry Louis "Hank" Aaron passed on at 86. Here's a look at the circumstances of his death.
Legendary baseball player Hank Aaron has reportedly passed away at age 86, leaving behind him a world filled with memories of his exploits and his great heroic acts.
According to a statement released by his longtime team, the Atlanta Braves, the baseball legend passed away in his sleep with the cause of his death unknown.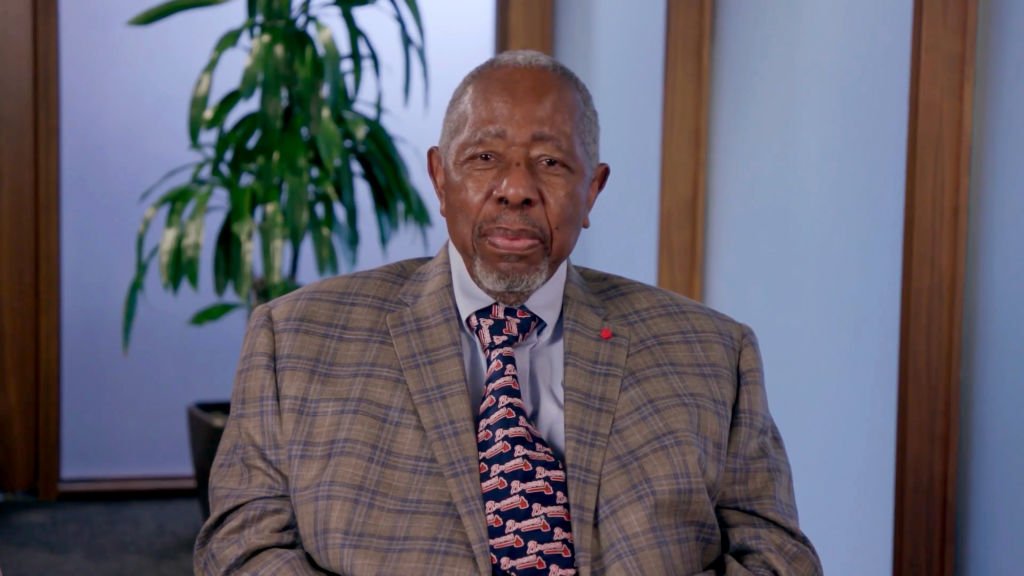 Aaron's name went viral after becoming the player who broke Babe Ruth's all-time home run record. Aside from being a baseball legend, Aaron warmed hearts as a civil rights activist who combated the menace of racism fiercely.
Described as a humble icon, Aaron overcame the hurdles of being from a poor, racially segregated environment in Alabama. His resolve to succeed made him one of the best.
Remembering the legend, Hank Aaron. Hank played at Grayson Stadium while playing for the Jacksonville Braves when he was 19 years old. pic.twitter.com/x86TabQjT9

— Savannah Bananas (@TheSavBananas) January 23, 2021
As a child, the baseball star recalled hiding under his bed a number of times to avoid the Ku Klux Klan. Despite the intense hatred and death threats he faced for being a Black star who conquered the baseball world, Aaron penned his name in history.
Inducted into the Baseball Hall of Fame in 1982, Aaron's career record of 755 home runs stood for more than three decades. According to Aaron, all that he did was for his people.
The Atlanta Braves paid a heartfelt tribute to the late legend and changed their Twitter display picture to his jersey number, 44.
.@GeorgiaTechFB announces they will retire No. 44 for the 2021 season to honor Atlanta icon Hank Aaron. pic.twitter.com/TNmz6o8UTD

— Alison Mastrangelo (@AlisonWSB) January 23, 2021
Reacting to his death, world leaders and sports icons have poured out tributes in their numbers, recognizing the impact and legacy of an icon.
As an exemplary citizen, Aaron reportedly took the COVID-19 vaccine a few weeks before his death and encouraged all in his community to do so.
Former President of the United States, President Barack Obama, called Aaron the best baseball player in a tweet shared on his official page. 
The Atlanta Braves paid a heartfelt tribute to the late legend and changed their Twitter display picture to his jersey number, 44, while the New York Yankees mourned his death with a special post.
Other stars like Magic Johnson paid tributes to the man who showed the world that being Black was not a limitation. The world will miss a hero like Hank Aaron.