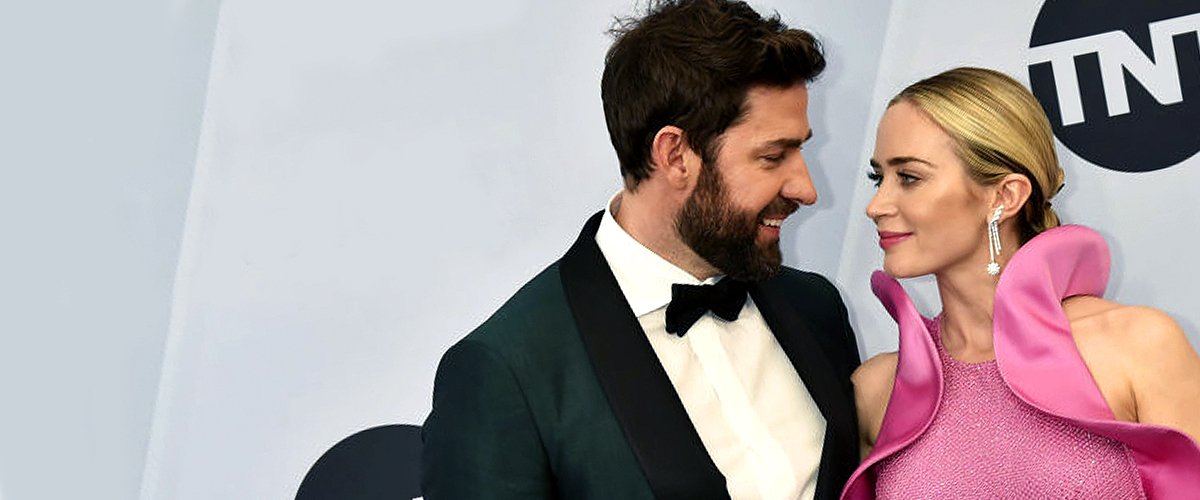 Getty Images
Emily Blunt and John Krasinski's Love Story — inside 10 Years of the Blissful Marriage

"The Young Victoria" actress Emily Blunt has been married to actor and director John Krasinski since 2010, and the couple shares two adorable little girls.
Stunning British actress Emily Blunt has charmed a new generation of children in the 2018 film "Mary Poppins Returns," and she has revealed that her daughter Hazel, now 5 is a fan of the movie.
Emily the mother of two adorable little girls whom she shares with her husband, John Krasinski. Fans will know John best from his role as Jim Halpert in the hit NBC sitcom "The Office."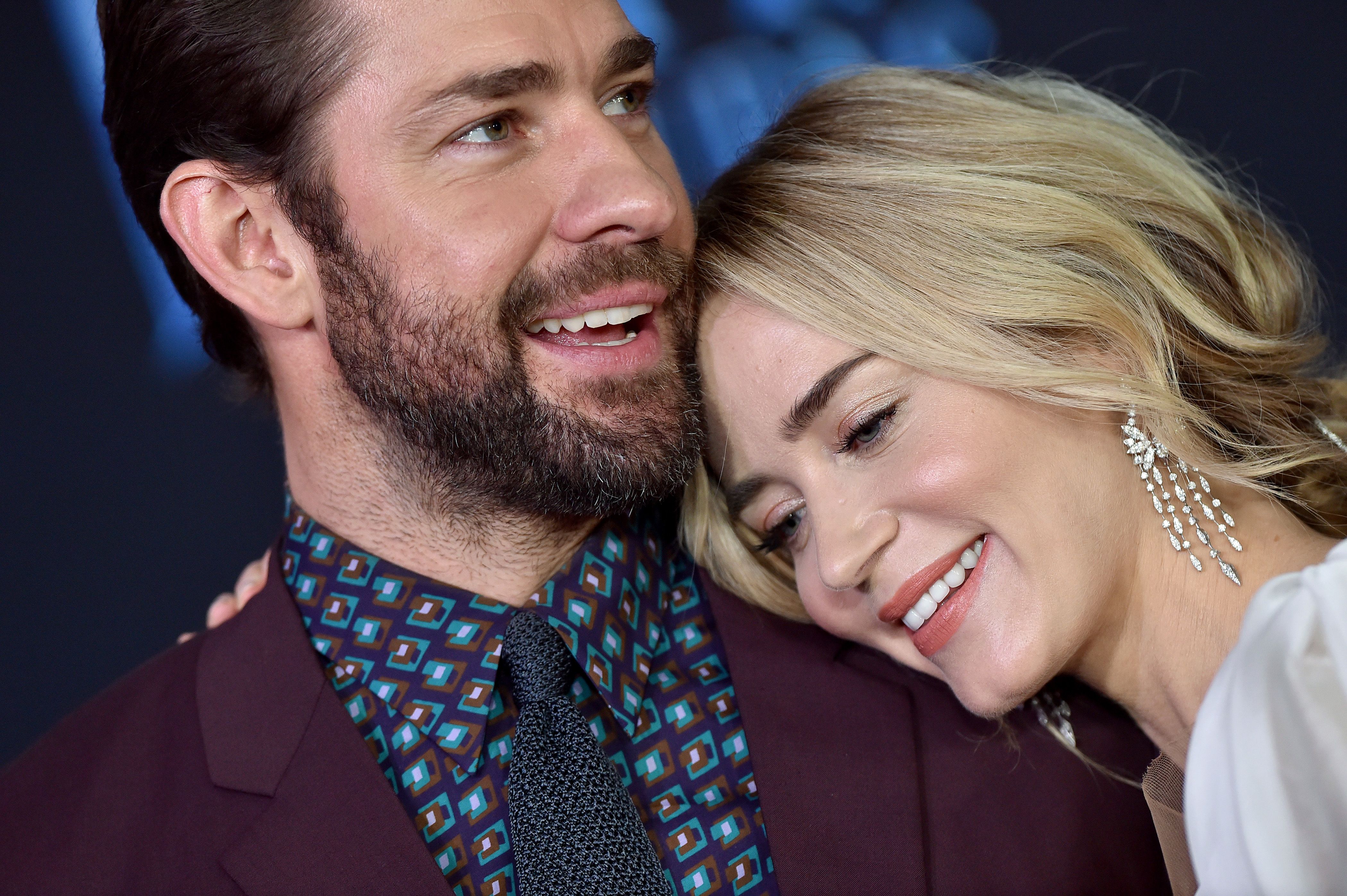 Emily Blunt and John Krasinski at the premiere of 'Mary Poppins Returns' in November 2018 in Los Angeles, California | Source: Getty Images
MEETING JOHN KRASINSKI
John and Emily met in late 2008 in a Los Angeles restaurant. Emily was having lunch with a friend who happened to know John, and when the actor walked in, she introduced him. John admitted that it was love at first sight. He said:
"I wasn't really looking for a relationship (...) Then I met her and I was so nervous. I was like, 'Oh god, I think I'm going to fall in love with her.'"
FIRST DATE
John took a chance and asked Emily out. He decided to give it his best shot and took her to a firing range. According to John, he decided he might as well blow his chances before he was in too deep, but the date was a success.
Before long, John and Emily were head over heels in love and a couple, and in August 2009 the actor proposed. Less than a year after they met they were engaged and planning a wedding.
Emily has revealed that to her distress, the now six-year-old Hazel is developing an American accent.
ITALIAN WEDDING
Emily and John were married in a breathtaking romantic ceremony at movie star George Clooney's Lake Como's estate. John wore an elegant dark suit and a white rose buttonhole.
As for Emily, she was a vision in a white Marchesa tulle wedding gown with delicate straps. There was, however, one mishap. Emily had tried out a spray tan that left her decidedly orange in hue and stained her dress -- the one regret connected to her marriage.
BECOMING A MOTHER
In 2014 the famously devoted couple welcomed their first child together, Hazel. Although John shared a snap of the newborn baby at the time, the couple generally keeps their children out of their social media.
Then in 2016, the family grew with the arrival of their second baby, another girl, Violet. The British Emily has revealed that to her distress, the now six-year-old Hazel is developing an American accent, unlike her mom's.
WORKING TOGETHER
In 2018, Emily and John broke all the rules by working together on a film, "A Quiet Place." John didn't just costar with Emily, he was also her director. The two worked beautifully together, and Emily was immensely supportive.
The film was critical and box-office success and garnered an Academy Award for Best Sound and a Screen Actors Guild Award for Outstanding Performance by a Female Actor for Emily.
PARENTING DURING THE PANDEMIC
Emily and John have been concentrating on keeping their daughters happy and busy during the COVID-19 pandemic. Emily has revealed that she focuses on developing the girl's social awareness and empathy. She said:
"Being around little ones during the pandemic was such a saving grace (...) That was a pretty great lifeline for John and me."
The success of "A Quiet Place" led to a sequel, "A Quiet Place 2," which once again stars Emily, and directed by John. Fans can look forward to the film's release which is slated for release in September 2021.
Please fill in your e-mail so we can share with you our top stories!