Expert Breaks down Pregnant Celebrities' Looks and Shares Advice about Hiding Baby Bump
Looking good while pregnant is easy. Looking absolutely fabulous, on the other hand, not so much. Some pregnant celebrities have managed to look fashionable even when the shape of their bodies significantly change.
To dig deeper into the styles of some of the most famous celebrities while pregnant, we contacted personal stylist Julia Shpilka, who has over six years of experience in the field, to exclusively break down some of their wardrobe choices.
Another excellent example of a heavily pregnant celebrity looking good.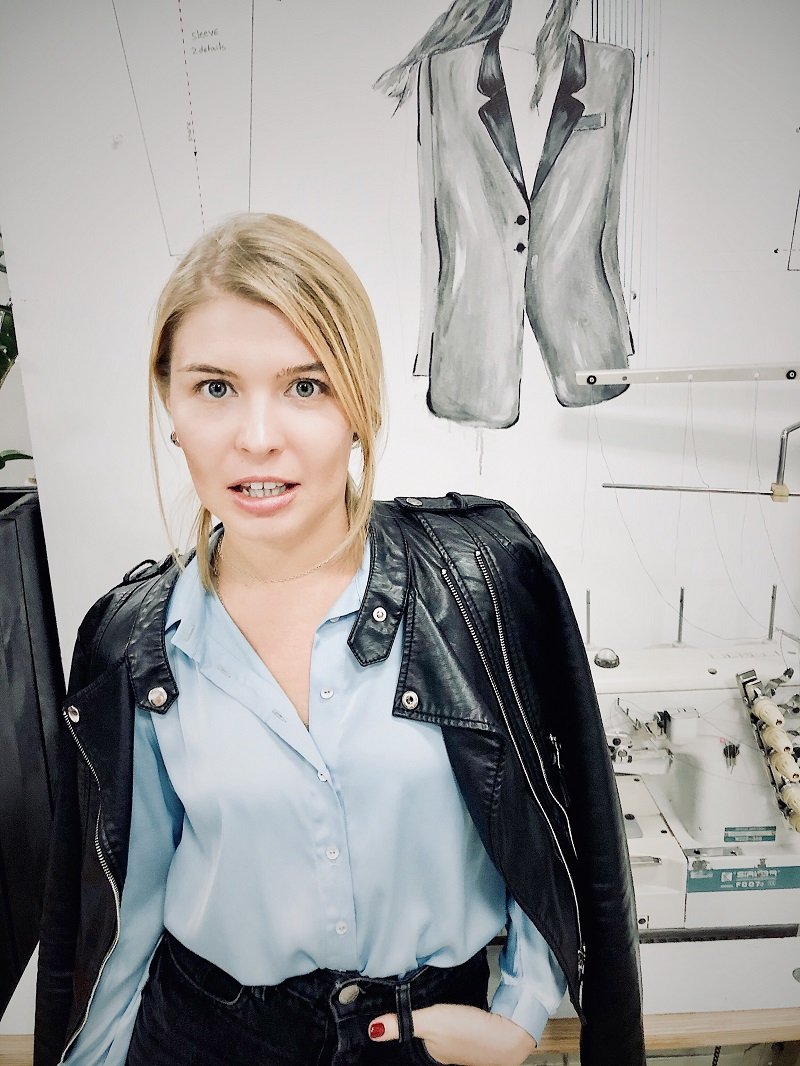 First of all, Shpilka pointed out that going for neutral pieces of clothing and choosing things based on color rather than how complex their cuts are were good options.
She explained that, throughout the nine months, the curves of your body would change, so clothes with specific cuts might or might not look good on you during the different stages of your pregnancy.
Apart from that, Shpilka advised women to choose high-quality, natural fabrics to be more comfortable, to buy oversized pieces that will look good even after you give birth, and to pick clothes that are not too shapeless as they'll make you look larger.
If you don't want to show your pregnancy yet, you can opt for wearing shirts and jumpers that do not accentuate your waist or just choose high-waisted, loose-fit clothes.
Finally, our fashion expert added that pregnant women should pay a lot of attention to their shoes and other accessories, like handbags, sunglasses, watches, and so on, as they will make you look fashionable and comfy, depending on each case.
Now, it is time to break down the styles of some celebrities who looked gorgeous even while expecting babies, starting with: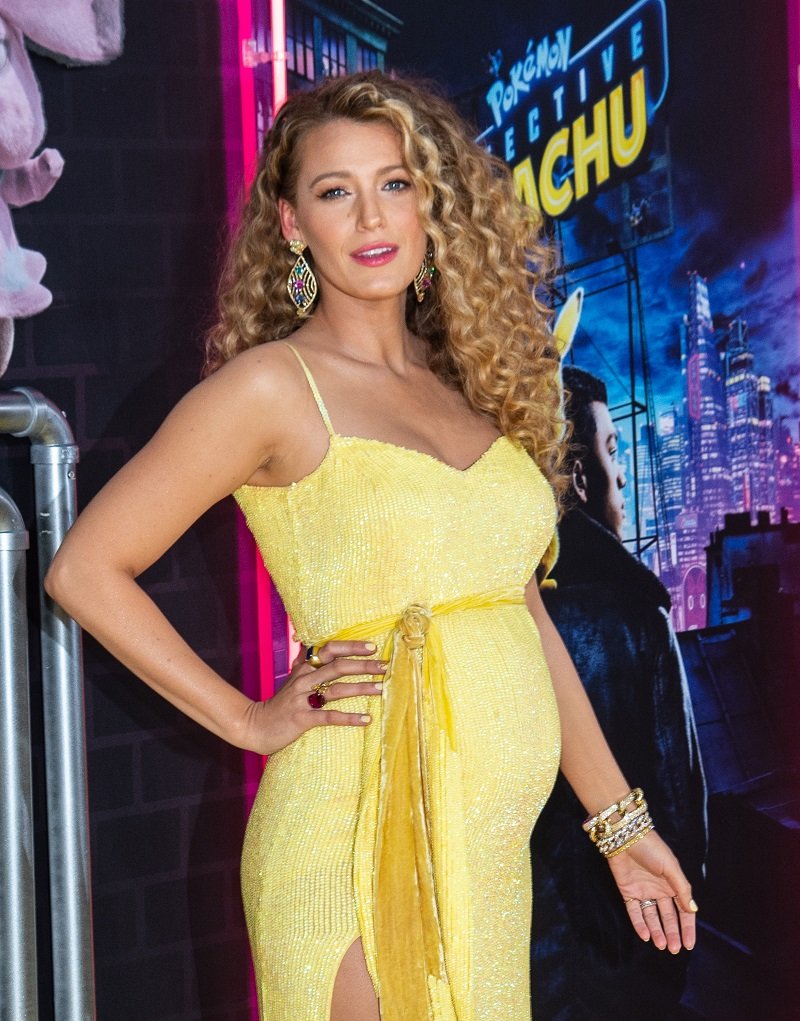 BLAKE LIVELY
No matter if it's 1985 or 2019, if you know what your best features are, you can dress in a way that you can exploit those features as much as possible to look great. Blake Lively knows it first-hand.
Ryan Reynolds' wife knows that her legs are out of this world, so even while pregnant, she didn't miss the opportunity to show them to the world wearing dresses with high slits.
Blake Lively and Ryan Reynolds have three daughters so far, James, Inez, and the youngest one, whose name is believed to be Betty. Although they are outnumbered, they love all of them.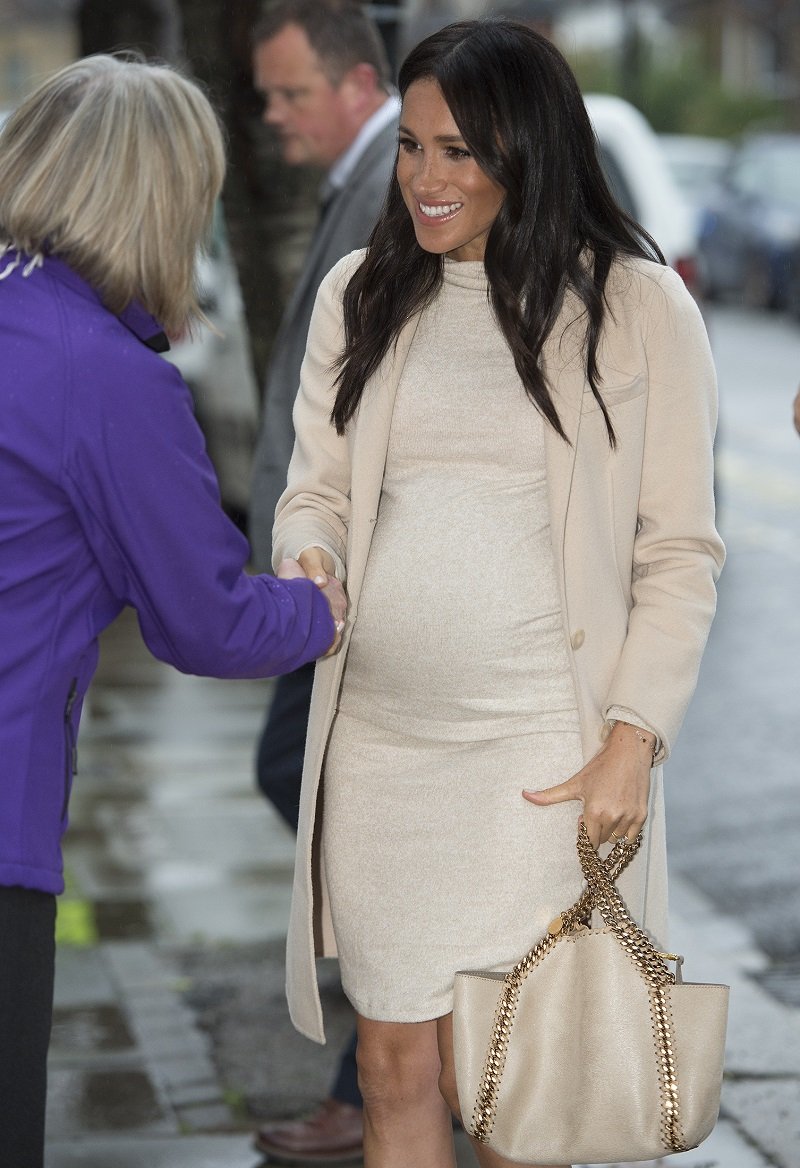 MEGHAN MARKLE
We must pay respects to the skill of the Duchess' stylists as they chose plenty of attractive styles for her during her pregnancy. So, let's take a look at Meghan Markle's image.
With the help of a vertical division, stylists visually reduced the Duchess' volume and extended her silhouette. They could have accomplished an even better result if they had added colors that contrasted with each other, like a dark coat with a light dress.
For Meghan Markle, becoming a mom was quite challenging, especially for the intense media scrutiny she and her husband got involved into.
Fortunately, Archie was born healthy, and Meghan and Harry are now living away from the British crown.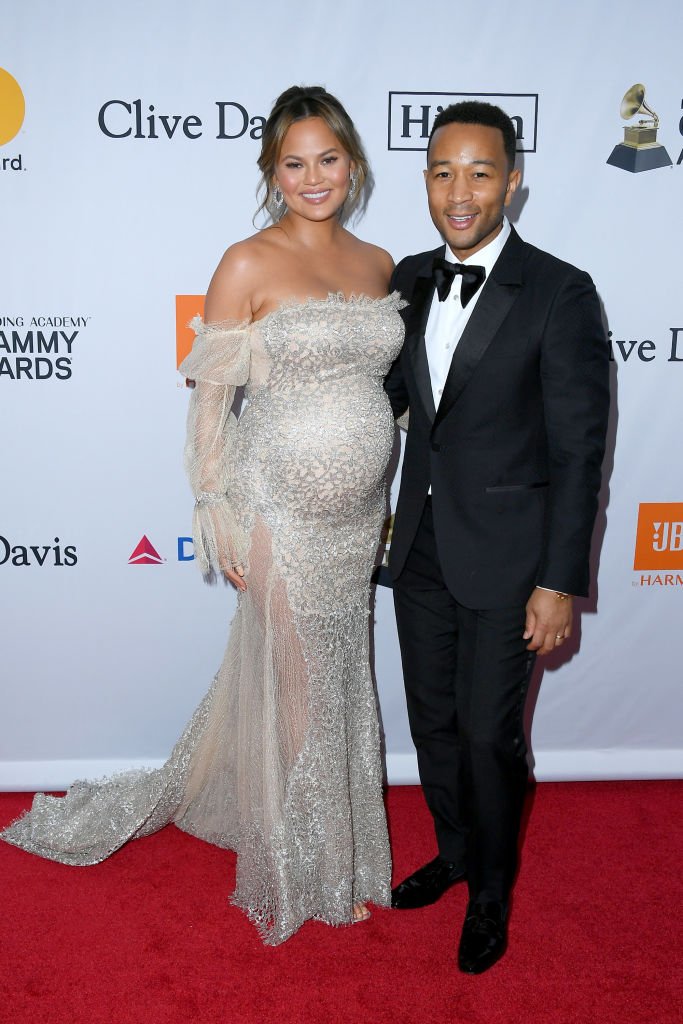 CHRISSY TEIGEN
Undoubtedly, this is one of the least attractive looks from our list. The main problem is that, when a person wears clothes with active décor or print details, they'll always look larger than they really are.
For that reason, you should not use décor, prints, or lace if you don't want to enlarge certain parts of your body. Chrissy's tight fit and neckline further exaggerated her volume.
Chrissy Teigen and John Legend announced that they are expecting baby number three in a music video released in August 2020.
However, the recording took place before she underwent some tests, so they were not sure if they wanted to disclose the news. Fortunately, by the time the video was edited, they had received the result of the tests, and everything was okay.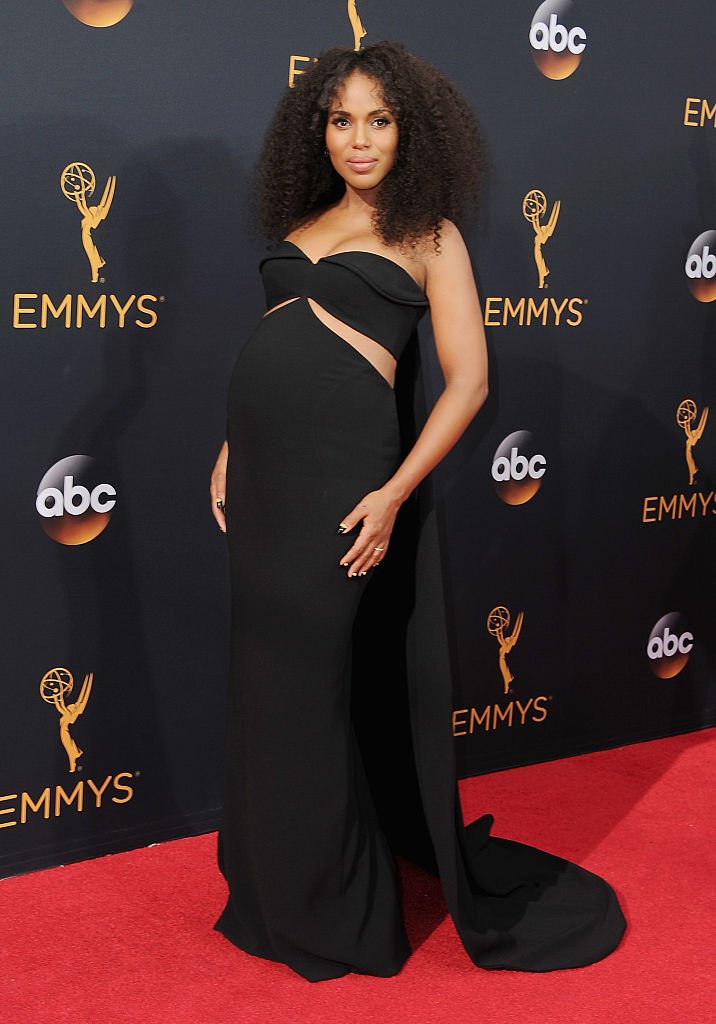 KERRY WASHINGTON
Kerry Washington, another excellent example of a heavily pregnant celebrity looking good and seductive in a dress. Strictly talking about her style, this technique is called "illusion of psychological distraction."
It is important to point out that most of the pregnant celebrities in our lists quite often and very competently use this technique, and we are definitely here for it.
Back in 2018, Washington attracted a lot of attention after saying that she is "a mother of three," which drove people to believe that she had a secret child.
However, it was eventually revealed that she was talking about her stepdaughter, the daughter of Nnamdi Asomugha from a previous relationship.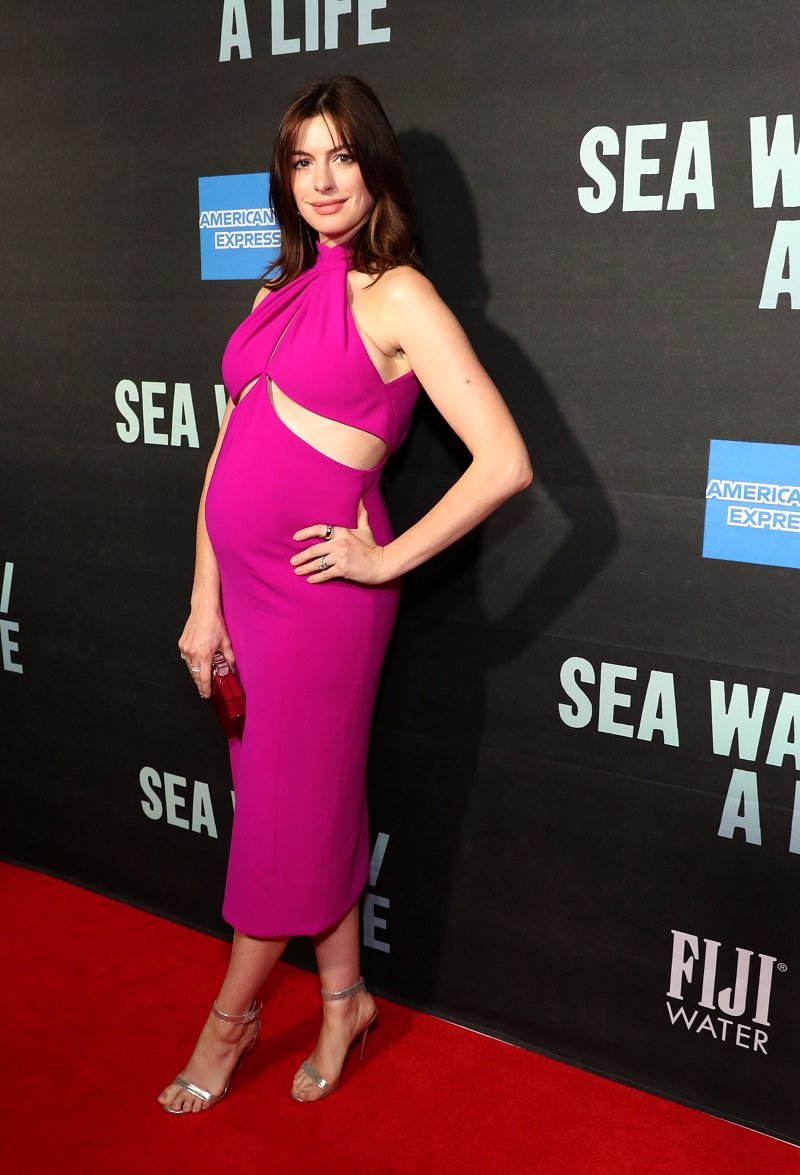 ANNE HATHAWAY
What a beautiful woman! Her whole look is based on her incredible natural sexuality and beauty. The lines and cut of her dress successfully mimic the lines and features of her face, a technique called "illusion of assimilation."
Anne Hathaway's outfit would have been perfect if she had chosen a different color for her dress. It is not that it completely ruins her vibe; it's just that she could have looked much better.
The actress revealed the news of her second child on Instagram in July 2019, sharing some details of her "fertility hell" on the caption.
Her son, Jack, was born in November 2019, a little over three years after Anne and her husband, Adam Shulman, welcomed their first son, Jonathan, to the world.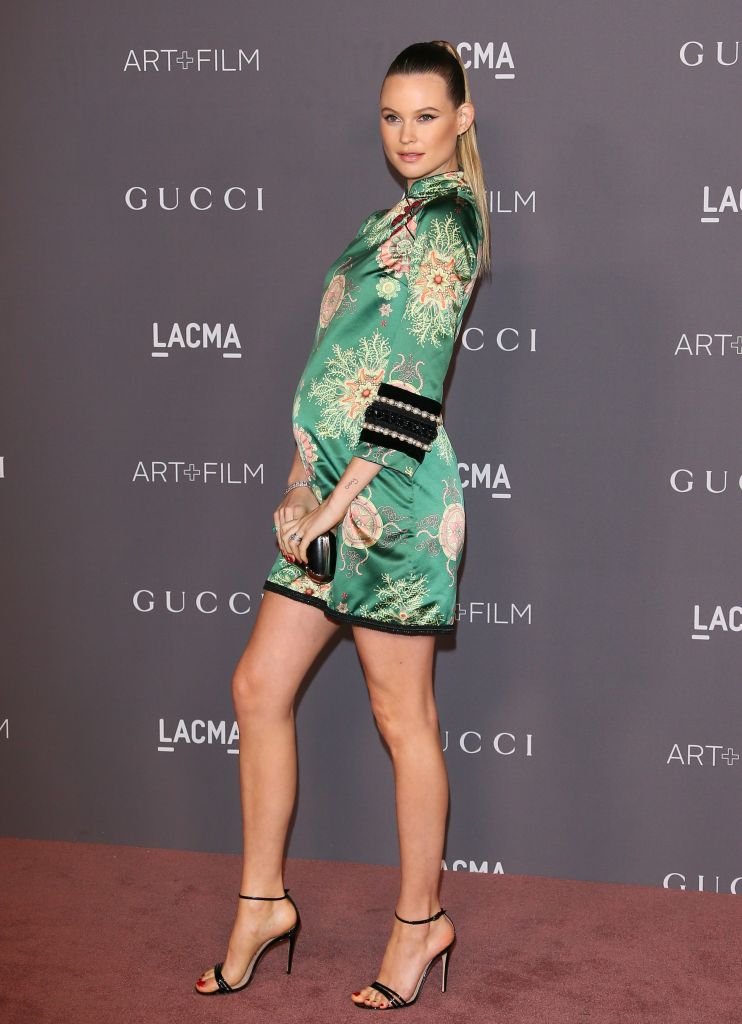 BEHATI PRINSLOO
Behati Prinsloo definitely has some breathtaking legs, and in this photo, she gracefully emphasized that aspect of her gorgeous figure with a bold wardrobe choice.
Her A-line mini dress shifts the focus from the tummy to the long legs. This, again, is already familiar to us. It's called "illusion of psychological distraction."
With Adam Levine, Prinsloo has had two children so far, Dusty and Gio. Unfortunately, she has experienced postpartum depression, and she has been open about it.
Luckily, the model had her famous husband by her side to lean on when she needed it the most. Prinsloo also said that it was relatively common for young and first-time moms to feel helpless and over-emotional.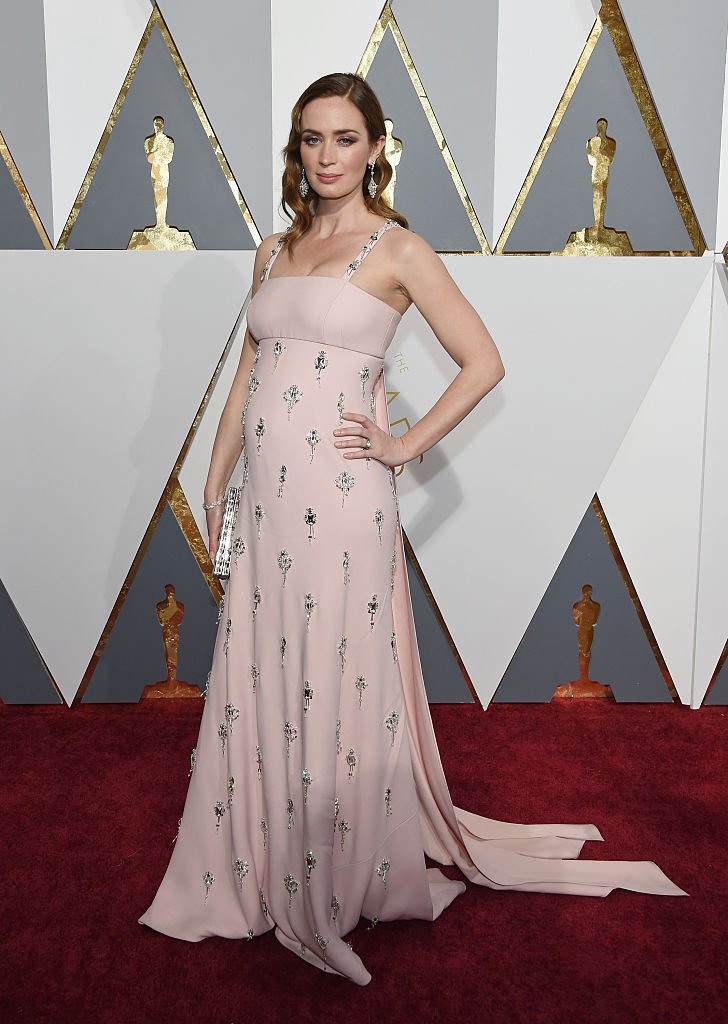 EMILY BLUNT 
Sensual, light, and elegant, Emily. An empire-style dress (with a high waistline) is always a gentle and stylish solution for a pregnant woman for a holiday or celebration, and the British actress knows it.
With her husband John Krasinski, Emily Blunt has had two daughters so far, Hazel and Violet. Back in 2016, the actress admitted that motherhood was the "coolest" thing of her life, and the fact that she made it into our list of the best dressed pregnant celebrities proves that she kept looking stylish even while pregnant.