Salma Hayek Exposes Wet & Massive Cleavage as She Submerges Herself Underwater in a Cool Snap
Salma Hayek exposes her wet cleavage while submerged underwater in a cool photo of herself in the pool.
Salma Hayek showed off her gorgeous figure in a black low-cut neck one-piece bathing suit while submerged underwater in the pool. 
Her toned and tanned arms look amazing in the sparkling blue pool water. She posed with her hands on her head, eyes closed, and face facing the sun in the photo.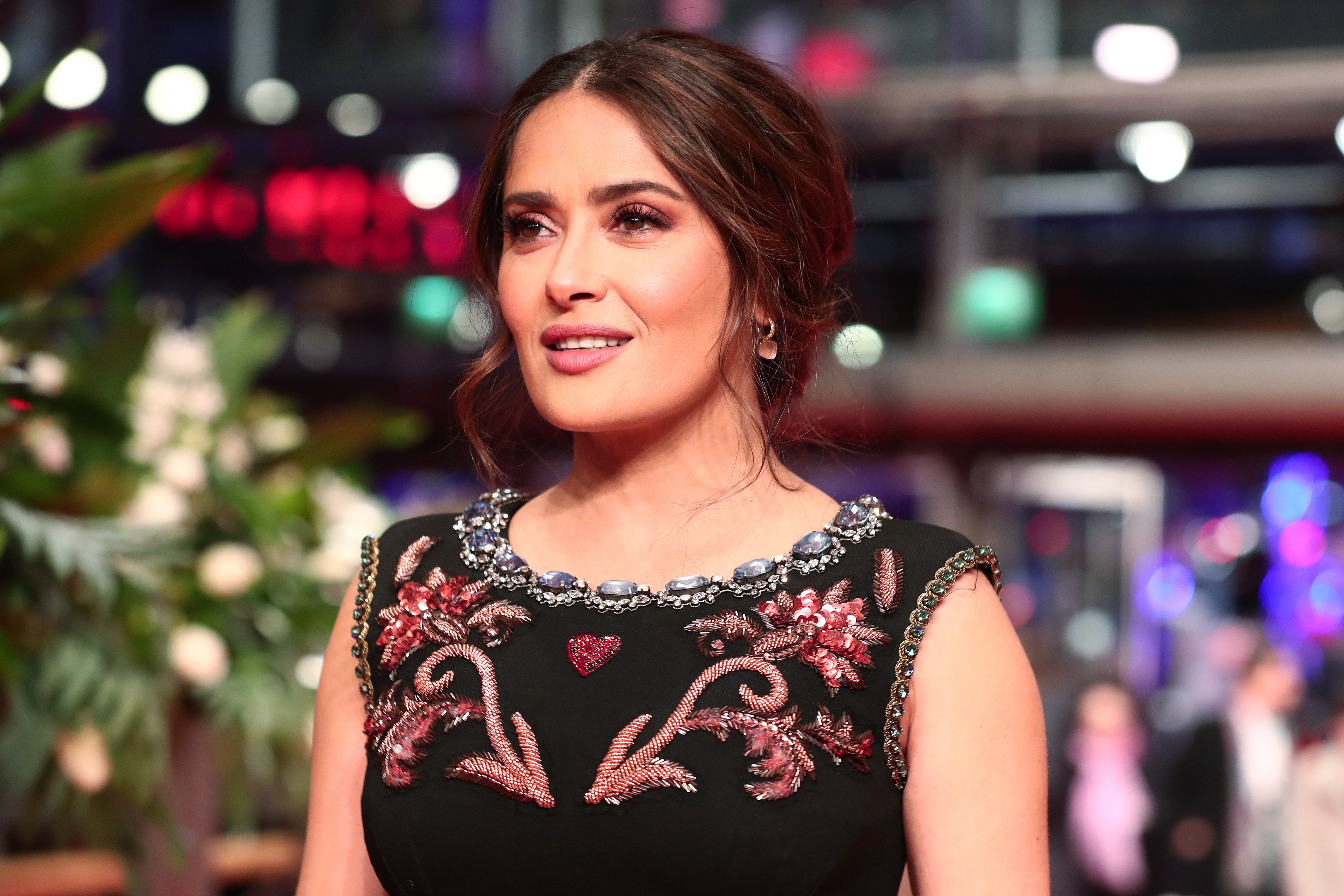 She extended her figure by posing with one of her legs slightly forward to show her impressive body. Her whole body is submerged beside her face and voluptuous chest. 
Fans took to the comment section to pay her many compliments. The photo has gained 800 000 likes and loads of comments. One fan wrote: 
"I want to hug you and slap you at the same time.✨?"
This is not the first time the sultry Salma has graced her Instagram followers with stunning photos of her figure in flattering bathing suits. 
A week before her most recent post, she shared a photo of herself lounging in a red one-piece bathing suit by the ocean. She wore a cool pair of shades for the picture. 
It is hard to imagine that Salma turned 54 in September.
In September, she recreated a photo of her herself from 20 years ago. In the throwback photo, she is posing on her side in a brown bikini. 
She created the photo by posting a photo of herself in a similar pose in a one-piece bathing costume of the same shade of brown. She looks amazing in both pictures. She captioned the recreation photo: 
"2020: More than 20 years after my last post. Ready for the weekend! Have a great #Friday!"
In another post, she shared a photo of herself in a gorgeous brown bikini, similar to her throwback photo. She is posed in a sparkling blue pool. 
In the photo, she shows off her flat and toned tummy. She looks very cool as she sported a pair of sunglasses, gold earrings, and a beautiful necklace for the photo. 
It is hard to imagine that Salma turned 54 in September. She shared a beautiful photo of herself in a bright yellow one-piece and skirt to mark the occasion and wish herself for her birthday. 
Many of her "Like a Boss" friends and her fans comment on the photo, including Orlando Bloom, Kate Hudson, and Charlize Theron.