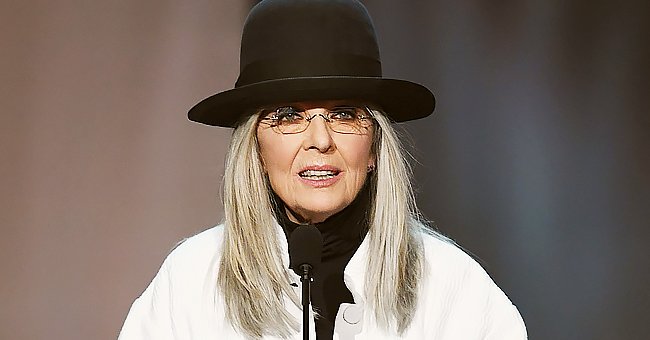 Getty Images
Diane Keaton Praises Fan after Reacting Infamous Music Scene from 'The First Wives Club'
Iconic movie star Diane Keaton is left in awe after a fan recreated music scenes from the blockbuster film "First Wives Club" that featured herself, Bette Midler, and Goldie Hawn.
A famous TikTok user known as Julian Burzynski recently stole the heart of one of Hollywood's star, Diane Keaton, who starred in the 1996 comedy-drama titled "First Wives Club."
Burzynski chose to recreate an unforgettable scene from the film. The actual production featured three women Keaton, Bette Midler, and Goldie Hawn, singing and dancing to Lesley Gore's hit track, "You Don't Own Me."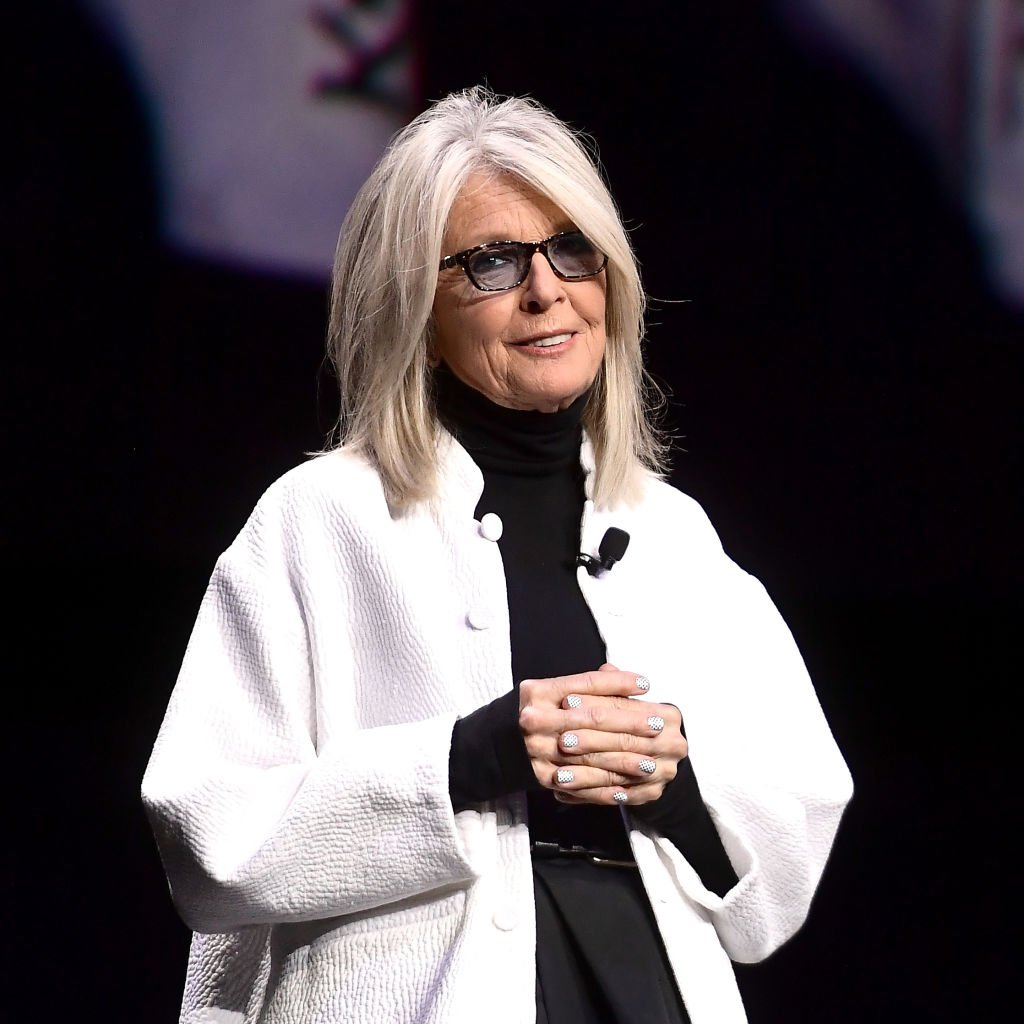 Diane Keaton speaks onstage at The Colosseum at Caesars Palace during CinemaCon, the official convention of the National Association of Theatre Owners, on April 2, 2019 in Las Vegas, Nevada | Photo:Getty Images
The Tiktok celebrity went on to impersonate all three women in his one-person clip shared on Instagram. The video showed that he took the time to select the perfect props to replicate all three women's appearances.
He chose three different shades of wigs and wore white colored outfits peculiar to each woman. Burzynski also performed the women's dance routines in the movie.
After viewing the shared post, Keaton could not conceal how astonished she felt. The actress reposted the clip and applauded the fan by writing:
"LETS BE HONEST, I THINK HE DID A BETTER JOB THAN ME!!!"
Several fans chimed their praises for the impersonator. They could not agree any less, and their comments made it obvious that they were wowed by his outstanding gestures and performance altogether.
Keaton's admiration for the Tiktok user was met with an affectionate show of appreciation from him. The 75-year-old actress later replied that she felt incredibly happy and enjoyed herself while watching the recreation.
A recent production titled "Family Jewels" promises to bring back this group of friends in a unique story that centers on family drama.
A few celebrities like Katie Holmes and Michelle Pfeiffer also noticed the lovely clip. Both women included their thoughts in the comments section.
"First Wives Club" is more than two decades old; still, it will forever remain the film that saw a bond among three actresses who all gave a groundbreaking performance.
The classic comedy film "The First Wives Club" showed the women plotting a revenge mission against their husbands that left them for younger women.
However, a recent production titled "Family Jewels" promises to bring back this group of friends in a unique story that centers on family drama.
However, the new project is a bit slow-paced. 75-year-old Hawn explained that as far as production is concerned, they are "inching...towards it," following the novel coronavirus outbreak.
Please fill in your e-mail so we can share with you our top stories!