Goldie Hawn Introduces New Puppy She Named Roy after Character on Her Hit Movie 'Overboard'
Goldie Hawn received a "pretty awesome" Christmas gift, and the "First Wives Club" actress took to social media to share what Santa Claus rescued for her during the holidays.
With a nod to Goldie Hawn's role in "Overboard" alongside her longtime partner Kurt Russell, the actress introduced the newest furry member of their family.
For Christmas, Hawn got the ultimate gift in the form of an adorable rescue puppy, and she couldn't help but share the joy with her fans on social media.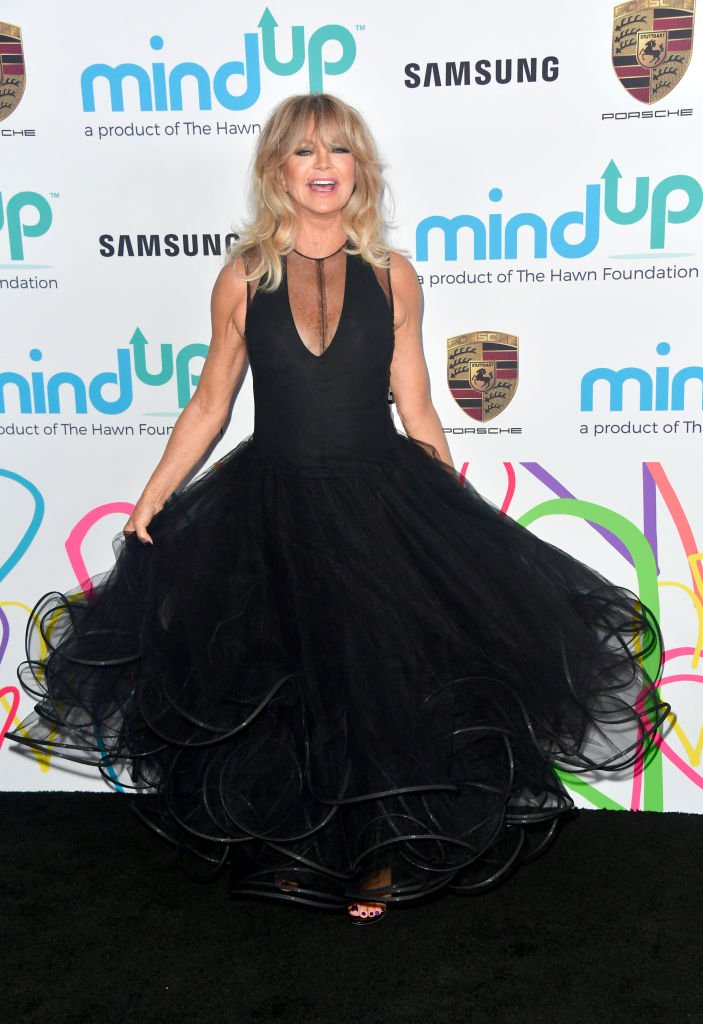 FANS REACT
Posting a picture playing with the labrador puppy outside, Hawn introduced Roy, and fans immediately thought of her role in the 1987 film, wherein she thought her son had the same name.
The flick may be more than three decades old, but fans still remembered the classic well, as the comments streamed in and some commented: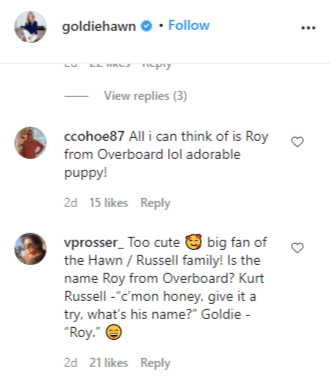 WHAT ABOUT ROY
In "Overboard," Hawn plays the role of Joanna, who loses her memory. Russell stars as Dean, who tries to convince Joanna that she is his wife and his children's mother, one of whom she guessed to be Roy.
Little did Hawn know that she would get two.
However, in real life, Hawn and Russell had been together for almost four decades, and now they have another furry child running around the house, as the actress shared:
"Look what Santa rescued for me. Introducing Roy Hawn Russell #goodboyroy."
IT'S ALL CONNECTED
The gift's timing also ties in the next set of movies Hawn and Russell starred in together. In 2018, the couple paired up for the popular holiday flick "The Christmas Chronicles," and its sequel was released last year.
They starred as Mr. and Mrs. Claus, so Russell knew exactly what to gift Hawn this Christmas, and the couple also looked forward to welcoming son Wyatt's first child with his wife due on December 25.
Ahead of the big day, Russell teased that they are looking forward to a "really great" present for Christmas. Little did Hawn know that she would get two.
Russell and Hawn met each other on the set of "Swing Shift" in 1983, and they've been inseparable since despite the fact that they never tied the knot.
Since their love for each other runs far deeper than a marriage certificate, they haven't felt the need to make it legally official, especially since Hawn's previous failed marriage tainted her view on it.