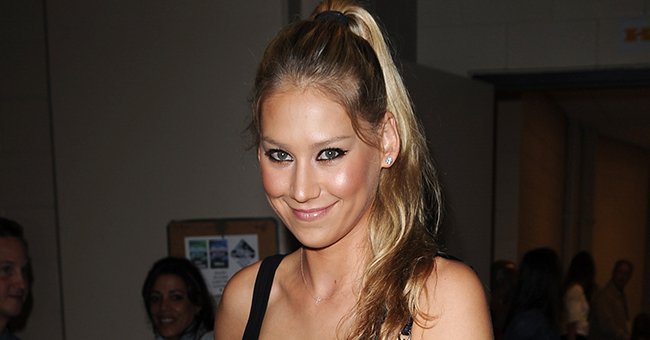 instagram.com/annakournikova
Anna Kournikova Posts a Sweet Snap of Her Blonde Curly-Haired Daughter Mary on Her 1st Birthday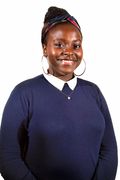 Anna Kournikova has melted hearts over her Instagram page with a sweet snap of her blonde, curly-haired daughter Mary in celebration of the toddler's first birthday this past Saturday.
Anna Kournikova took to Instagram and shared a heartwarming pic of her adorable look-alike daughter Mary on her first birthday, who has the same signature blonde locks as the former tennis player.
Mary is Kournikova's third child with partner Enrique Iglesias. Kournikova rarely shares pictures of her children, making this sweet post extra special as fans left touching messages wishing Mary a happy birthday.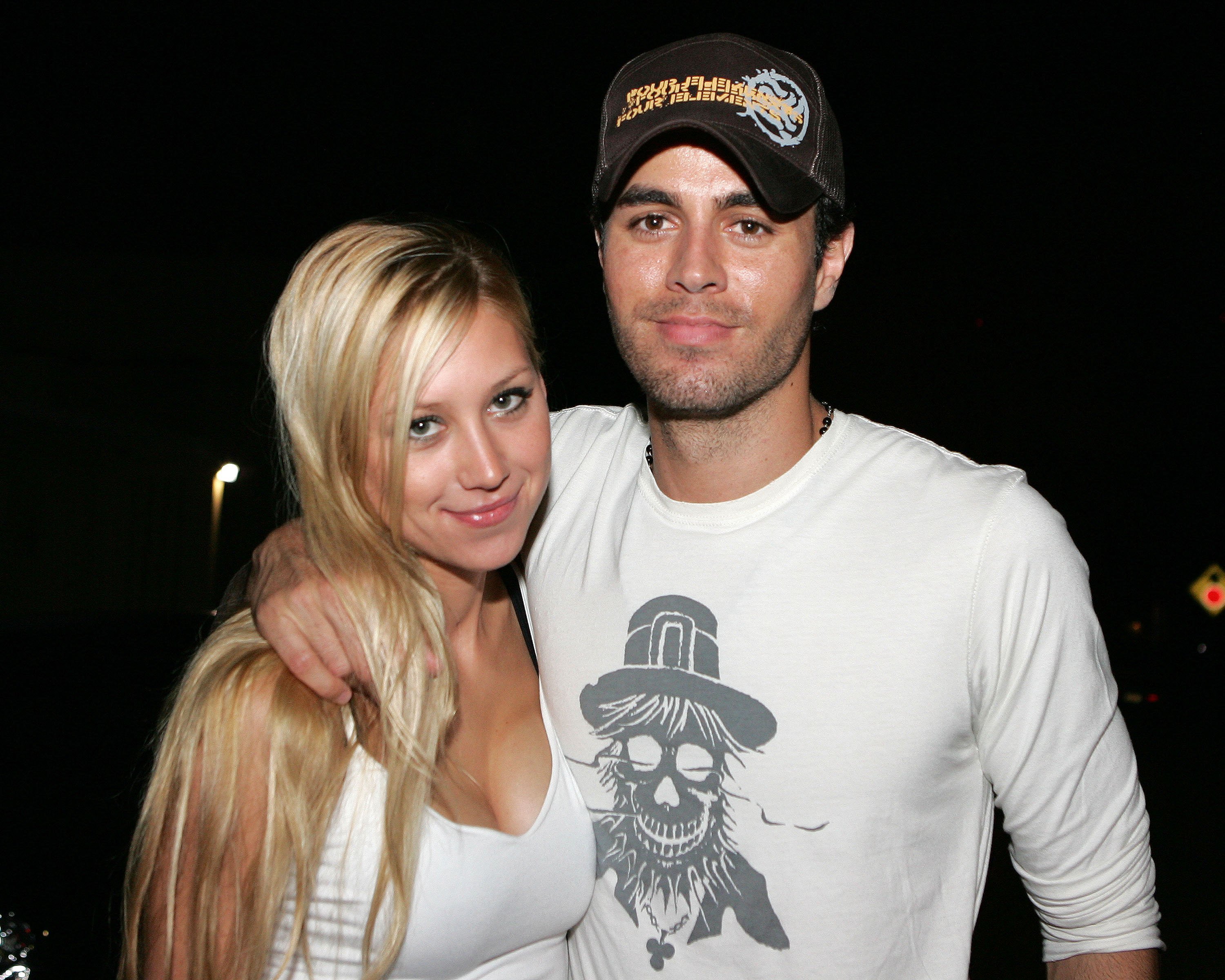 Anna Kournikova and Enrique Iglesias leaving the Big Pink restaurant. Source | Photo: Getty Images
The toddler looked excited to turn one as she flashed a brilliant smile while posed in a comfy matching cream set. Kournikova captioned her excitement with a love heart emoji writing the number one with an exclamation mark.
The picture garnered over two hundred thousand likes as fans responded to the image in kind, with many leaving love hearts emoji and birthday messages even in Russian, from where Kournikova hails. One commenter added:
"Congratulations! ?? She's so beautiful ❤️?❤️"
Mary, also known as Masha, a Russian nickname honoring her mother's heritage, was born in 2019 and is the famous couple's newest addition to their family. The stars share 3-year-old twins, Lucy and Nicholas.
Iglesias gushed the twins have slipped into their roles as older siblings quite well despite his initial worry about their reactions or the chaos that may befall his full house, which includes two dogs.
Kournikova has maintained marriage is not a priority.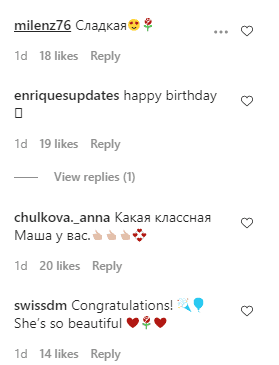 Comments on Anna Kournikova's Instagram page. Source | Photo Getty Images
The pair have remained very private about their children. According to a source in an interview with "People," the pair had even kept the news of baby Mary news under wraps, only announcing her arrival on Instagram.
The famous couple also does not open up about each other. Still, in a 2011 interview with "Women's Health," Kournikova hinted at the expansion of her family, expressing her desire to have children explaining:
"I absolutely want to have children, whether I have my own or adopt."
Kournikova's post joins the collection of images the usually private star has begun to share on her Instagram page. Kournikova and Mary seem close as ever, with Kournikova even dressing the baby in tennis gear.
Mary and her two siblings are the couple's first children. A source has shared the stars have been keeping the children very protective of their kin during the pandemic in a move to shield them from the novel coronavirus.
Kournikova and Iglesias' relationship has stood the test of time. The happy couple has been together for two decades despite not ever tying the knot. Kournikova has maintained marriage is not a priority.
For Kournikova, a happy relationship is the most important thing. On the topic of motherhood, Iglesias, in an interview with People, added that Kournikova would be the perfect mother whether they were together or not.
Please fill in your e-mail so we can share with you our top stories!