Fans Can't Find Stretch Marks on Khloé Kardashian's Toned Figure after Mentioning Them on IG
After Khloé Kardashian posted a picture of herself on Instagram talking about her stretch marks, fans took to the comments section to express that they could not see them.
"Keeping Up With The Kardashians" star Khloé Kardashian has a gorgeous body which she loves to flaunt, and she recently did that in a new Instagram post.
Kardashian posted a picture of her toned abs, chest, and thighs for her 128 million followers. The image showed her wearing a purple-colored swimsuit with specks of sand littered on her body.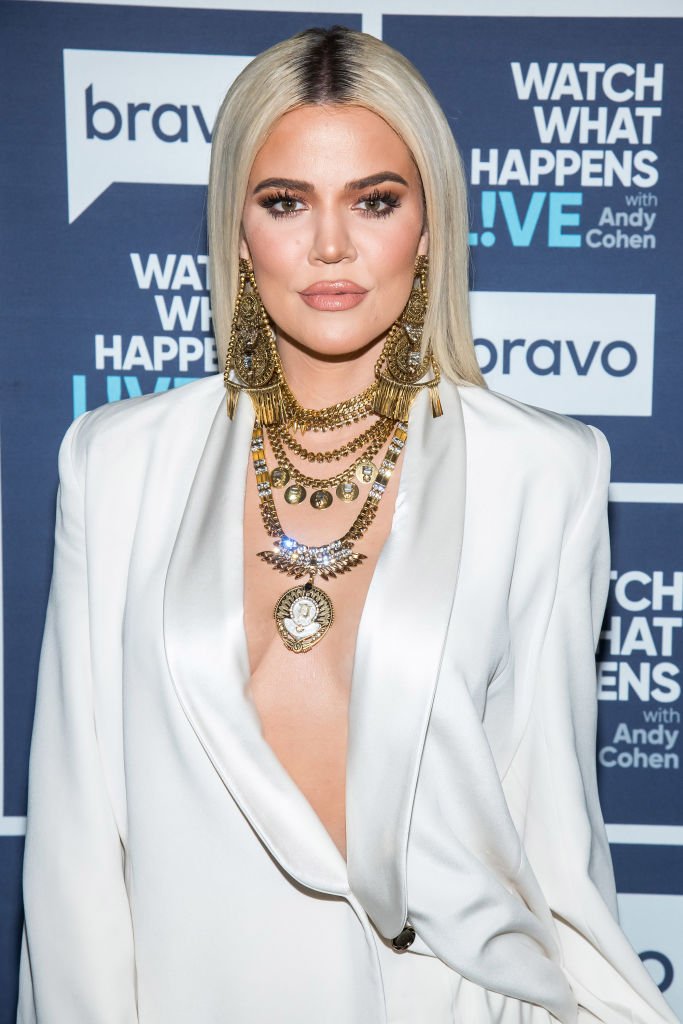 In her caption, Kardashian said she loved her stripes and this statement caused her fans to express their thoughts on her body and the stripes she loved.
One fan asked where the stripes were as her skin looked clean and elegant, while another expressed that they were confused about the stripes she was talking about. Someone said:
"U can't even see them."
"I don't see any stripes. LOL," another person commented as others reiterated the same sentiments, searching for the stripes and finding none. 
She tries to incorporate True into her workout routines.

The picture has garnered over 3.8 million likes within 24 hours of it being posted, and there were many comments from those looking for the stripes she talked about and those 
complimenting her.
Some fans were keen on complimenting Kardashian for her fantastic body, with most singing praises about how fit she was. Someone said:
"You are flawlessly beautiful ❤️."

Kardashian, who is the mother of two-year-old True Thompson, has come a long way to achieve her fit body. She revealed that at the time she was pregnant with True, she weighed about 203 pounds.
She had to continually work out to get back in shape and reach her desired weight of 150 pounds. She added that although she faced constant temptation when it came to working out, she has been able to maintain consistency.
Interestingly, she tries to incorporate True into her workout routines and often uses her as weights while running up and down the hill by strapping her to her back.
Although there have been rumors about her being pregnant, Kardashian has debunked them, saying that although she hopes to have more children, she is content with enjoying her moments with True for now.