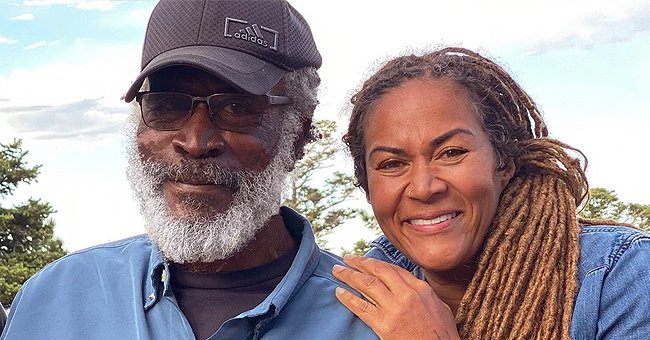 Instagram/officialshannonamos
John Amos' Daughter Shares a Photo of Him Posing Shirtless with Cicely Tyson & 'Roots' Co-stars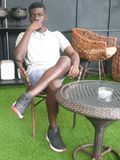 John Amos' daughter Shannon recently paid a tribute to the late Cicely Tyson. She shared a throwback picture of her father posing with Tyson and some members of the "Roots" cast.
John Amos' daughter took to her Instagram account of over 15,000 followers to share a picture of her father posing shirtless with the late Cicely Tyson resting on his shoulders.
The image, which was a throwback shot of Amos, Tyson, Levar Burton, Leslie Uggams, and Ben Vereen, featured all the men posing shirtless while Tyson and Uggams had on black sleeveless tops.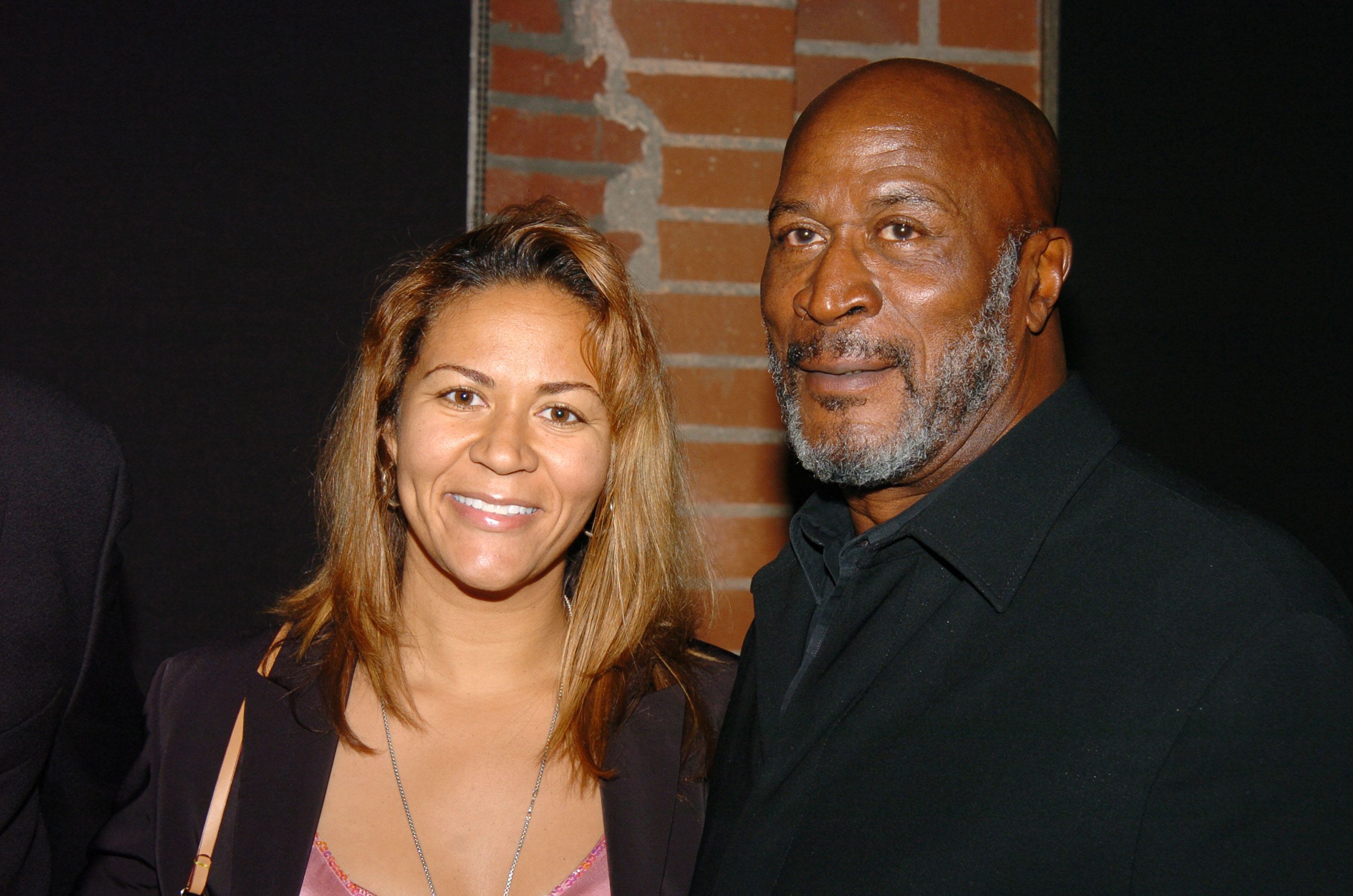 John Amos and daughter Shannon at the third annual "Acts of Love" after-party in Los Angeles on November 08, 2004. | Photo: Getty Images
From left to right was Vereen, who leaned against Uggams. Uggams leaned against Amos from the left while Tyson leaned against him from the right with Burton resting against her back.
In the caption of the post, Shannon talked about what it was like growing up with a father like Amos and how meeting extraordinary people like Tyson felt. She quoted the late Tyson saying:
"I will fight until I drop. It is just a matter of having some faith in the fact that as long as you are able to draw breath in the universe, you have a chance."
Shannon admitted that she had been exposed to the magic of creativity from a young age through the talented people that flowed through her life.
She added that she got to experience from the sidelines the ability of Black people to create and redefine who they were on the screen and not just in real life.
She had played the role of Binta, Kunta Kinte's mother in the series "Roots" and had a robust career.
Shannon added that she was grateful to have been on set when her dad and Tyson were filming the series "Roots." She recalled the day like it was yesterday when the cast gathered to take the picture. Her dad had been nervous and excited at the time.
According to her, Amos adored Tyson and always spoke highly of her. Shannon added that from a young age, whenever she was in the room with Tyson, she knew she was in the presence of greatness. She described Tyson saying:
"Cicely was striking and always had a quiet strength about her. She moved with effortless grace and dignity..."
She detailed that although she was not sure of Tyson's journey and the challenges she faced, she could only imagine how it must have been considering what her dad and other Black actors had gone through.
Shannon concluded by saying she had no claim to knowing Tyson's full personal story, but from all that she witnessed about the great actress, one thing certain was she never quit, and now, she could rest.
On January 28, 2021, Tyson died at the age of 96. She had played the role of Binta, Kunta Kinte's mother in the series "Roots" and had a robust career with multiple awards and nominations.
While the rest of the cast of "Roots" have gone on to do incredibly well in their careers, their impact on telling the story of Kunta Kinte and the history of Black people would forever be remembered.
Please fill in your e-mail so we can share with you our top stories!