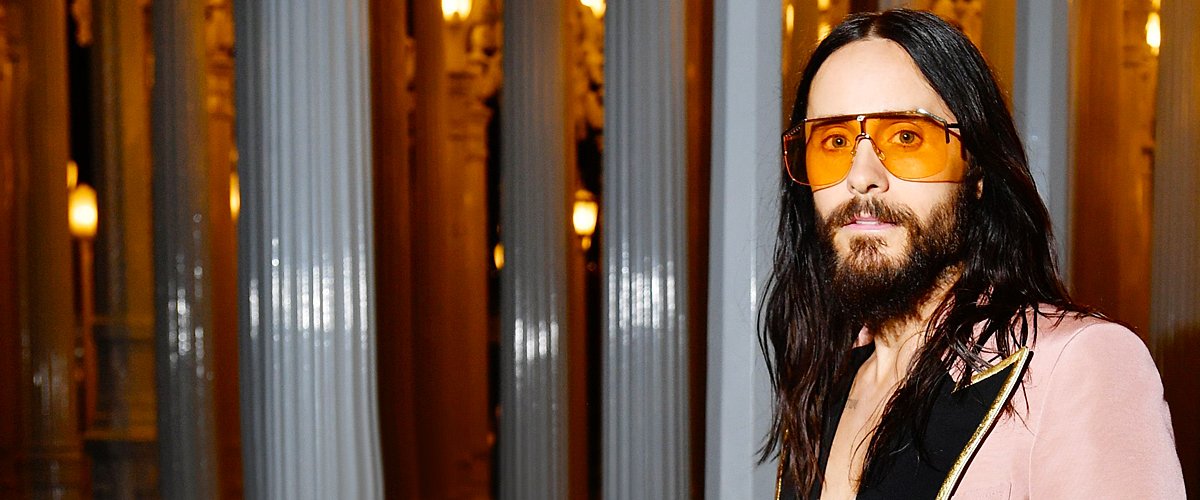 Getty Images
Jared Leto's Mother Dropped Out of School and Raised Her Kids — inside His Upbringing
Talented actor Jared Leto idolizes his mom Constance, who had to drop out of school to raise her two sons as a single mom. Despite the torrid beginning, she remained strong for her kids and encouraged them to dream.
For many women, pregnancy comes with a fresh feeling of optimism, hope, and an invisible bond with their unborn child. However, Jared Leto's mom Constance quickly got introduced to the odd realities life so often presents.
Constance was only 19 when she had to drop out of school to give birth to her second son after his dad Anthony Bryant walked out on the family.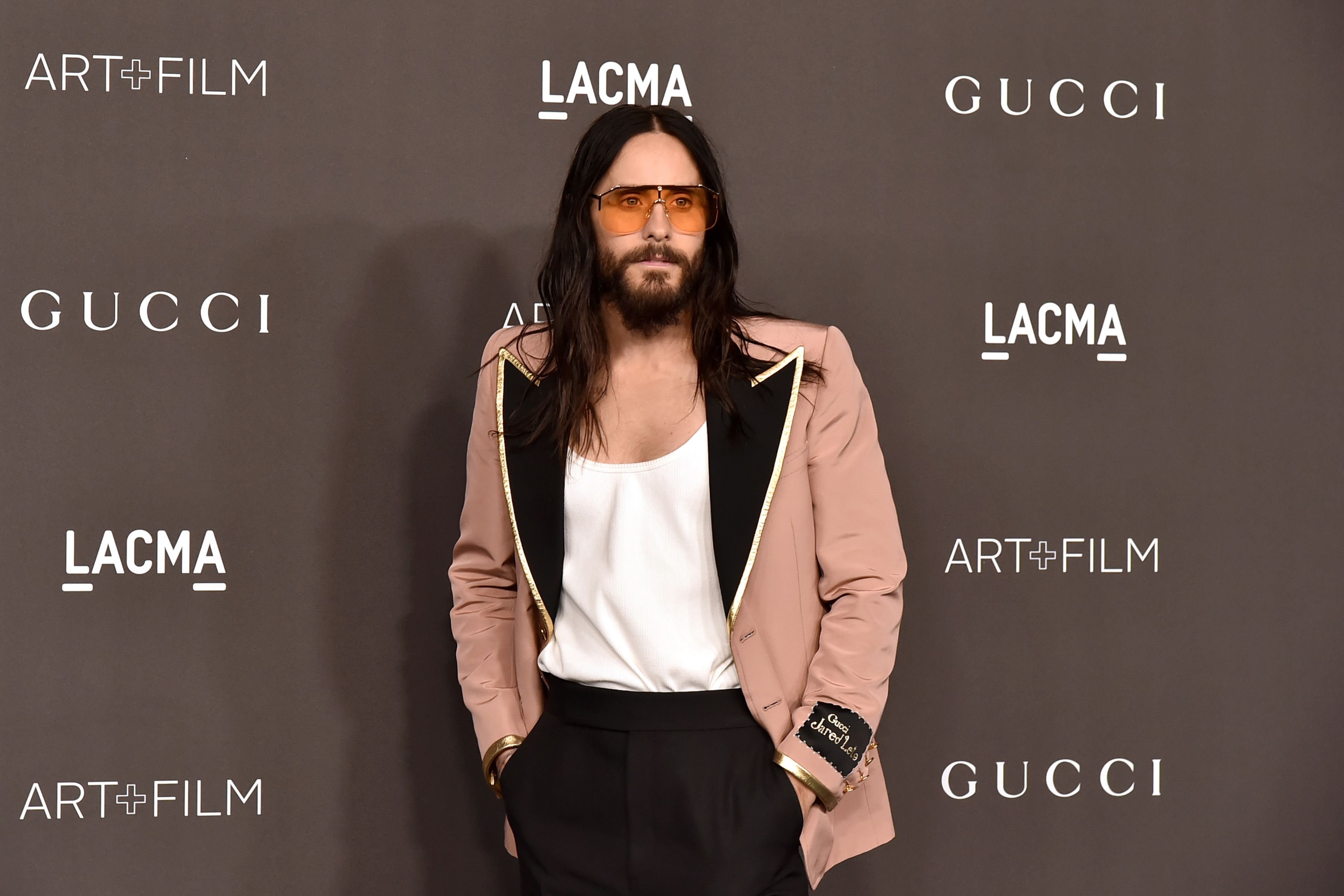 Jared Leto at the 2019 LACMA Art + Film Gala at LACMA on November 02, 2019 in Los Angeles, California | Photo: Getty Images
With that, the feeling of optimism and hope that comes with the birth of a child went flying out the window. All Constance was left with were her invisible bond with her children and her desire to see them succeed.
JARED LETO'S DIFFICULT CHILDHOOD
Jared Leto's family went through unimaginable perils during the early stages of his life, which he conveniently called a "dirt poor" existence. However, he made it through!
After Jared Leto's father abandoned his family, Constance found herself with no means to support her two sons — Jared and Shannon — and quickly turned to her parents, Willie Lee and Ruby Metrejon, for help.
Constance's father was in the navy, which meant the family moved around a lot, which affected her children's schooling. By the time Jared was eight, he had already lived in four different states, and sometimes they found themselves living in a truck.
Constance and her boys had to live off food stamps at the peak of their poverty and were so poor they could not afford toys or even a television.
LETO'S MOM MARRIES AGAIN
In 1979, Constance met and married Virginia optician Dr. Carl Leto, and Jared and Shannon finally began to get a taste of a normal childhood.
Carl adopted Constance's sons and gave them his surname. Their stepdad also began supporting their musical talents and bought Jared his first guitar at 10. While speaking to MailOnline in an exclusive interview, Carl said:
"It was obvious from an early age that Jared was artistically talented. Whether it was music, art, or film-making you could see he was very talented."
During that time, Jared's father died after committing suicide. Jared and Shannon returned to Bossier City for the funeral, but Constance stayed back as she wanted nothing to do with her ex-husband.
During his acceptance speech at the 2014 Oscars, Jared moved the audience with his heartfelt tribute to his mom, Constance.
After experiencing two years of stability in Virginia, the boys found themselves on the move again after Jared's stepfather, Carl and Constance divorced in 1981.
LETO RECOVERS FROM DRUG ADDICTION
After her split from Carl Leto, Constance and her two sons relocated to a commune in Colorado for three years. They later settled in Haiti for 18 months, where Constance worked for a medical charity.
Constance moved her kids once again before marrying for the third time. While Jared continued to hold on to fond memories from their stay in Haiti, his fragmented start to life began to take a toll on him during his teenage years.
Jared had several run-ins with the law, and before long, he began using drugs, which eventually culminated in him dropping out of school. By the time he was 16, Jared was already losing sight of his Hollywood dream.
However, Jared revealed a moment involving some drugs, and a handgun was the tipping point in his life. He subsequently returned to college and signed up for art school.
At 21, a rejuvenated Jared returned to Los Angeles to kickstart his acting career. It was there he reunited with his brother Shannon, and they formed a band "30 Seconds To Mars," with Tomo Milicevic.
Jared Leto's band has sold more than 10 million albums worldwide. The trio released their latest album, "America," in April 2018, and Jared revealed the project was inspired by fear, failure, hope, dreams, and love.
JARED LETO'S ACTING CAREER
For many years, there has been a growing debate about whether Jared's acting career surpasses his music career. For most of his fans, that remains a very contentious topic.
In whatever Jared sets his mind on, he has developed the habit of giving more than a hundred percent, which most times churns out perfect and excellent results.
Jared has enjoyed an acting career spanning nearly three decades, and his methodical acting has helped him get into character in extraordinary ways.
Some of his movie credits include "Prefontaine," "Urban Legend," "Requiem for a Dream," and "Panic Room." In 2016, Jared was cast as the Joker in "Suicide Squad," and director David Ayer praised his acting prowess. In his words:
"And his showmanship, knowing how to control a crowd, seemed like an interesting skill set to bring into the Joker."
In the 2013 film "Dallas Buyers Club," Jared's performance as a transgender woman earned him several awards, including an Academy Award for Best Supporting Actor.
During his acceptance speech at the 2014 Oscars, Jared moved the audience with his heartfelt tribute to Constance. The 49-year-old actor praised his mom for pushing him to succeed despite his limited upbringing.
Coming from his poverty ravaged beginnings, Jared Leto never envisaged such a prosperous future for himself. It is why he has held on tightly to the two people who saw him through the most challenging stage of his life.
Please fill in your e-mail so we can share with you our top stories!