Hal Holbrook, Emmy and Tony-Winning Actor Who Portrayed Mark Twain, Dies at 95
After an exceptional career in television and film that spanned sixty years, acclaimed actor Hal Holbrook died at the age of 95.
On January 23, Hal Holbrook, famous for his portrayal of Mark Twain onstage, died at 95. He died at his home in Beverly Hills, California. 
His personal assistant, Joyce Cohen, confirmed the celebrated stage and television star's death. The cause of his death is yet to be released.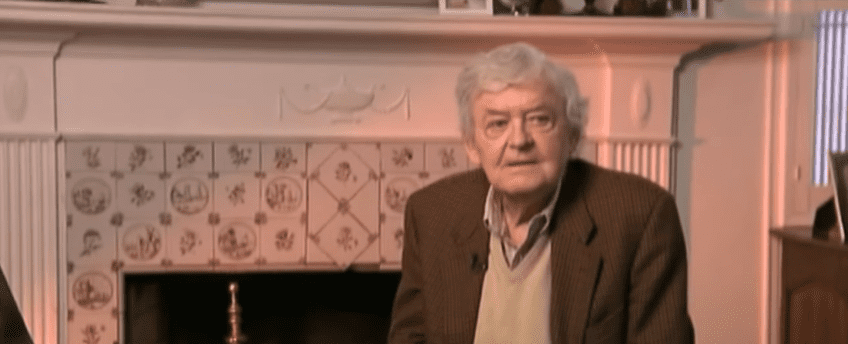 Holbrook's Hollywood career was long and eventful as he was cast in many films, portraying many famous characters, including a grandfatherly character in "Into the Wild," which earned him an Oscar nomination. 
He also portrayed the influential Republican Preston Blair in the 2012 film "Lincoln," produced by Steven Spielberg. Holbrook also played Abraham Lincoln's character in the 1974 mini-series, "Lincoln."
Rest well Father Malone. The estimable Hal Holbrook has passed away, but what work he leaves behind. Loved his performances in The Fog, All The President's Men, Magnum Force, Creepshow, Capricorn One, The Star Chamber, Wild In The Streets & Into The Wild, among many many others. pic.twitter.com/Vwfw1eGvJI

— edgarwright (@edgarwright) February 2, 2021
That role earned him one of five Emmy Awards that he won in his illustrious career. Some of his other roles include playing the shadowy patriot Deep Throat in the 1976 film "All The President's Men."
He also appeared in the 1970 film "The Bold Ones: The Senator" and the 1973 movie "Pueblo," where he portrayed the commander of a Navy intelligence boat seized by North Korea in 1968.  
His performance on "Mark Twain Tonight!" earned him a Tony Award in 1966.
Hal Holbrook, Emmy and Tony-Winning Actor Who Portrayed Mark Twain, Dies at 95 https://t.co/PKI67ShsOP

— Variety (@Variety) February 2, 2021
The iconic actor appeared regularly in the 1980s TV series "Designing Women." He also portrayed Willy Loman in "Death of a Salesman" and held multiple roles in Thornton Wilder's "Our Town." 
Despite his long list of film and television roles, Holbrook is remembered fondly for playing Mark Twain for many decades in a one-man show he created, titled "Mark Twain Tonight!" 
What an honor to just be on the same set with and be around the extraordinary #HalHolbrook

He was a true giant in the business of acting.

Peace & Blessings to all his Friends, Family and Loved Ones.

Rest easy sir.
👑🙏🏽👑 pic.twitter.com/6tSrvctDju

— THEO (@Theorossi) February 2, 2021
Between the 1950s and 2010, the deceased actor performed the show more than 2,000 times throughout multiple Broadway productions and other nationwide venues. 
His performance on "Mark Twain Tonight!" earned him a Tony Award in 1966 and his first Emmy Award nomination a year later. He enjoyed the role so much and said during an interview that it was precious to him and his sidearm through life. 
Hal Holbrook won a 1966 Tony Award for his unforgettable solo performance in "Mark Twain Tonight." The Broadway and screen star played Twain for 6+ decades, along with many other celebrated roles. He has died at age 95. Rest in peace. pic.twitter.com/Ka32jqbA1h

— The Tony Awards (@TheTonyAwards) February 2, 2021
Holbrook was born on February 17, 1925, in Cleveland, Ohio. He started acting and performing during his days as a student at Denison University, where he first developed his Mark Twain show. 
In his lifetime, the actor was married three times. He tied the knot with Ruby Elaine Johnston in 1945 and had two children with her. They divorced in 1965.
He lent his boundless talents to classics like CREEPSHOW, THE FOG, RITUALS, and so many more. Rest in peace, Hal Holbrook. pic.twitter.com/YXaMzGDzGz

— FANGORIA (@FANGORIA) February 2, 2021
A year after the divorce, Holbrook married Carol Eve Rossen, with whom he shared a child. They divorced in 1983. He was married to singer Dixie Carter for 36 years until she died from endometrial cancer in April 2010.