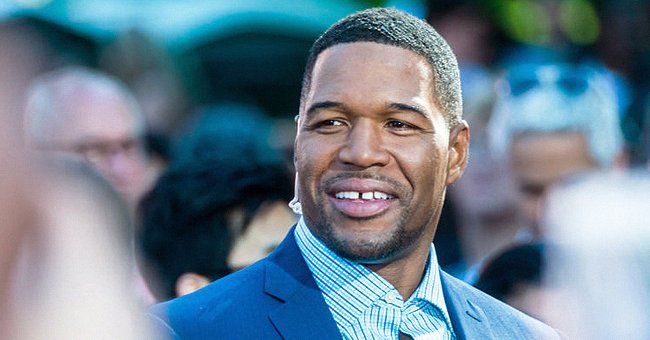 Getty Images
Michael Strahan's Twin Daughters Sophia & Isabella Brave Intense Snowfall in Matching Jackets
Michael Strahan's twin daughters, Sophia and Isabella Strahan, strike a daredevil pose in identical blue jackets amid intense snowfall on Sophie's Instagram story.
Sophia and Isabella Strahan are incredibly brave and share a confident snapshot while in the middle of what appears to be a snowstorm on Sophia's Instagram story the other day.
Both Sophia and her sister are bundled up and huddled together in bright blue padded jackets and hoods. The girls are being bombarded by wind and snowflakes in the image.
The one twin has on a Nike hat underneath the hood of her jacket. Both girls have face masks but sport different hairstyles. The twin at the back has her long curls utterly windswept, and the twin taking the selfie has two plaits.
The twins seem unbothered by the wild weather and are actually smiling under their masks, as you can tell their eyes are crinkled in the corners. Sophia placed text on the picture saying:
"We're great."
The girls are very close to their father, Michael Strahan, and are happy to broadcast his wealth and capitalize on his fame. Indeed the twins are already considered minor fashion icons and social media influencers.
Strahan divorced Jean Muggli, Sophia and Isabella's mother, in 2006, but she still walked away with a spectacular settlement, which the twins have undoubtedly benefitted from.
Last year it came to light that Strahan had accused his ex-wife of abusive conduct towards their daughters.
The twins participate in equestrian competitions as well as play beach volleyball and tennis. They also frequent exotic locations which they share to their modest 15 thousand followers apiece on Instagram.
Muggli received around $15.3 million from the divorce settlement and $18,000 of child support per month, leaving the twins well-set. Isabella recently tagged a picture on Instagram in the Bahamas after a vacation saying:
"Leaving is always the worst part, till next time Nassau."
Last year it came to light that Strahan had accused his ex-wife of abusive conduct towards their daughters. In March 2020, Strahan recorded that Muggli had engaged in abusive behavior patterns with Isabella and Sophia.
However, these charges were canceled later in October when Muggli and Strahan agreed to share the twins' custody. The other legal issue of an increase in annual living costs and amendments to child support finances has yet to be resolved.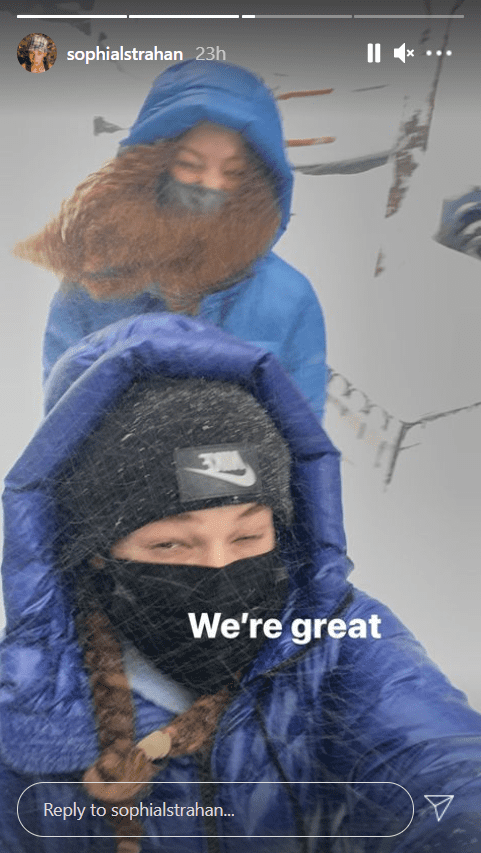 Screenshot of IG Story showing Sophia and Isabella Strahan in the snow | Source: Instagram/sophialstrahan
But the parenting battle will temporarily have to be put on hold as Strahan tested positive for COVID-19 a few days ago. His co-hosts on "Good Morning America" announced the news with their viewers.
They informed their audience that Strahan was feeling alright and quarantining at home in the meantime. According to one of the show's hosts, Strahan's dog, Enzo, is keeping him company.
Please fill in your e-mail so we can share with you our top stories!