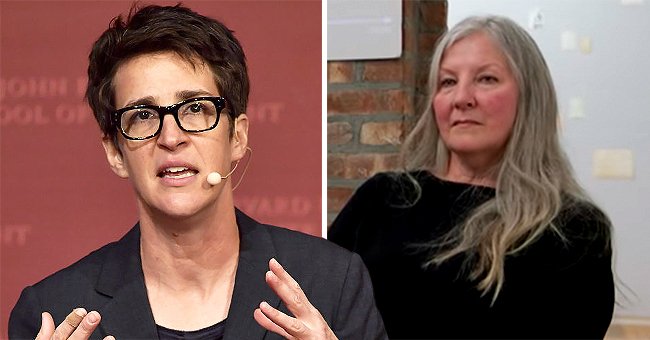 Getty Images
MSNBC Host Rachel Maddow Opens up About Her Partner Susan Mikula's Experience With COVID-19
During a live show on Ellen DeGeneres, "MSNBC" host Rachel Maddow goes back in time as she recalled her partner, Susan Mikula's experience with Covid-19.
Some hours ago, political analyst Rachel Maddow recently appeared on Ellen DeGeneres's talk show via zoom. Both women talked about different matters concerning the country.
They started by commenting on the seemingly ageless former President, Donald Trump, who lost to the new President-elect Joe Biden.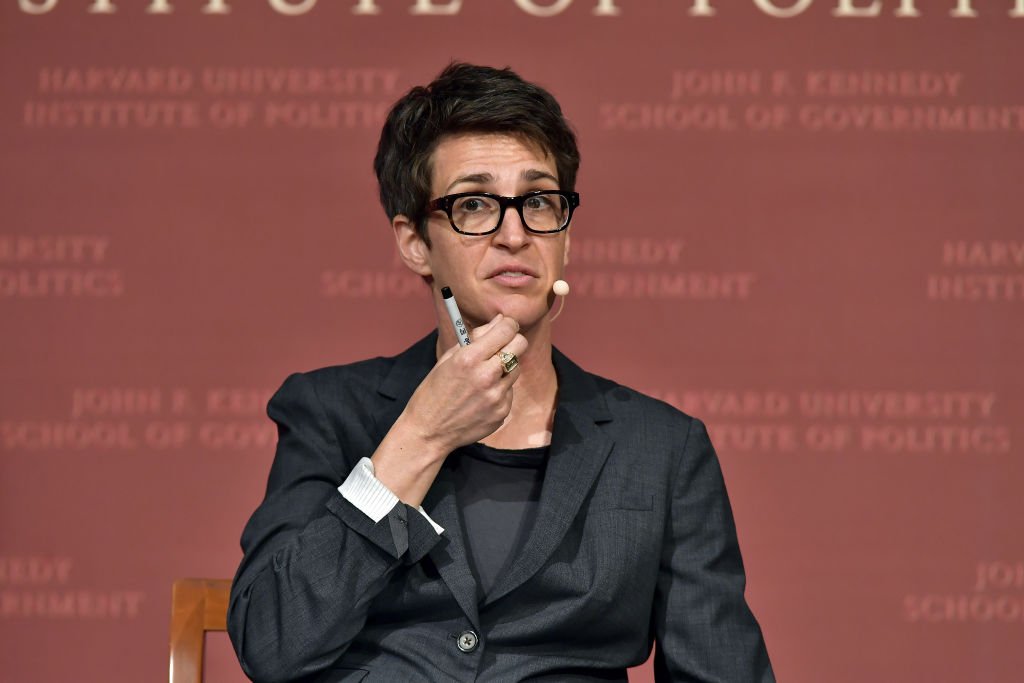 Rachel Maddow speaks at the Harvard University John F. Kennedy Jr. Forum in a program titled "Perspectives on National Security" moderated by Rachel Maddow on October 16, 2017. | Photo: Getty Images
Maddow made a brief analogy of how past Presidents look before and after they assume office—according to her, they age. He left the audience to believe that President Trump did not look any different after vacating his office of four years.
The "MSNBC" host then took the interview to a personal level by delving deeper into Mikula's near-death experience following her Covid-19 diagnosis last year. In her words:
"It was absolutely terrifying...I basically just FaceTimed with her...she was super sick. it was really really scary."
This sickness made the women spend time apart as Maddow was free of the virus. She stated that it doubled the pain, as it was tasking to take care of the invalid from afar.
Despite the absence, the lovers successfully pulled through by communicating regularly. Mikula's health is slowly creeping back to normal as she often suffers recurring symptoms.
The media personality informed the public via a home broadcast that the situation may claim Mikula's life.
However, this does not change the fact that Maddow felt scared and sincerely shaken. She confessed to not being the same after such an experience.
One thing that has certainly not changed is her feelings for Mikula. While gushing on her partner and long-term relationship, she said:
"I'm lucky I have the world's greatest relationship, and I'm totally in love, and she's the most important thing in my life."
Shortly after the diagnosis, the media personality informed the public via a home broadcast that the situation may claim Mikula's life. Thankfully, it did not.
Now that the dust has settled with the belief of more positive health for her lover's life, the tv host has been keen on making people understand the risks of the virus.
She explained that the public should be sensitized on the importance of taking the vaccines and confessed that her view on Covid-19 changed after she witnessed it first-hand.
Please fill in your e-mail so we can share with you our top stories!