Chris Brown's Daughter Royalty Wears a Blue Dress as She Gets Ready for School — See Her Look
Chris Brown's daughter Royalty, who is a fashionista in her own right, showed off her OOTD for school, and her fans love it. Check out the effortless look!
Chris Brown's daughter Royalty is one of the most stylish 6-year-olds out there. A queen of nailing any look, she loves to keep it fun and simple but classy at the same time. 
Royalty recently showed off her school day look in an Instagram post. The photo saw her casually dressed in a navy blue dress with buttons and black leggings.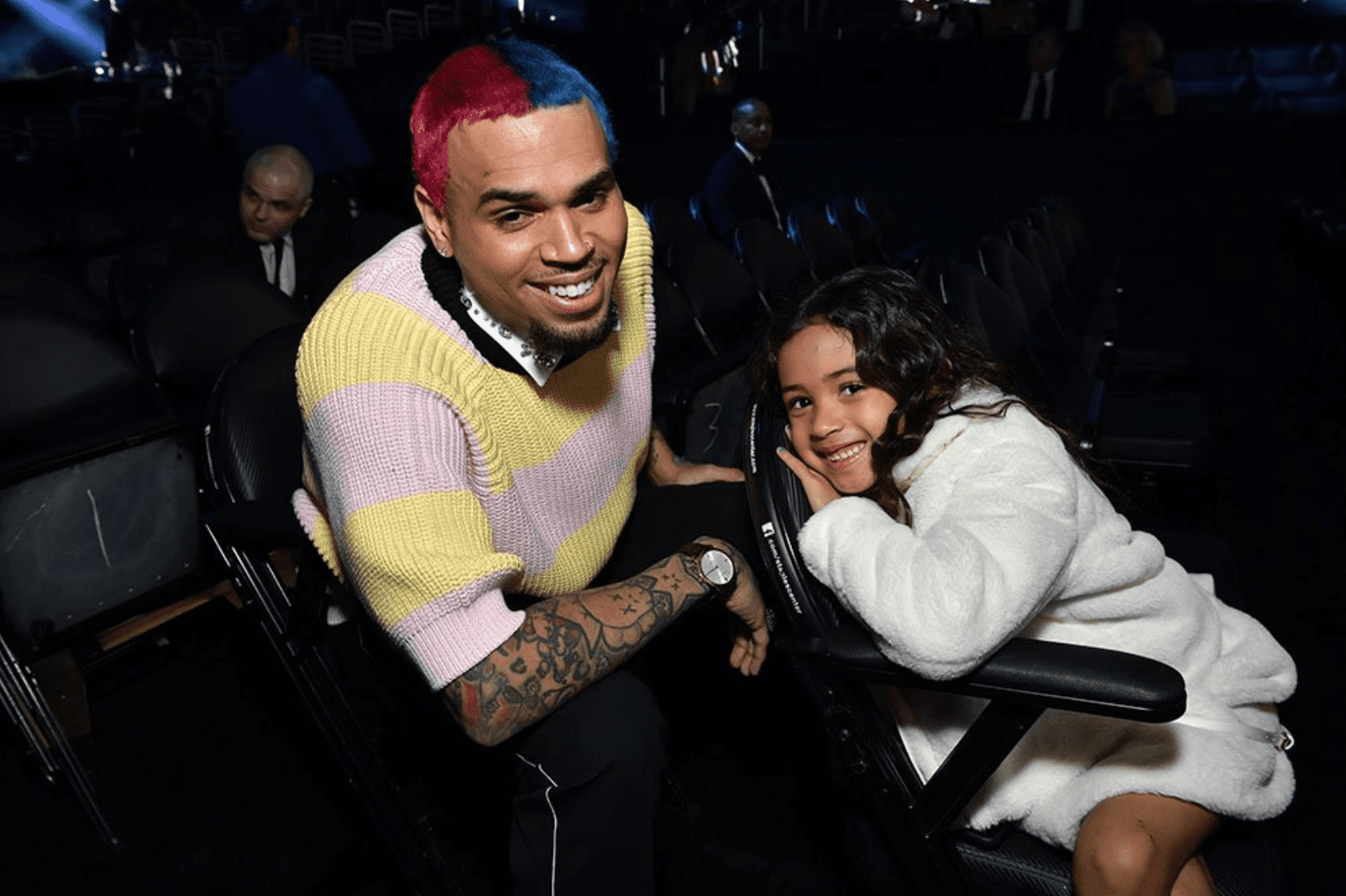 As for the kicks, Royalty donned blue Nike sneakers with white socks. While the outfit was pretty casual, she added a dash of swag with a thick chain around her neck. 
With her curly hair let loose, the 6-year-old tilted her head and crossed her leg as she let out her precious smile to pose for the photo. She looked pretty excited to be going to school. 
Royalty's fans gushed about her look as they flooded the comments section with compliments. "Keep the curly hair beautiful," one of them wrote. "I so love you, smart little lady. Stay shining," another fan chimed in. 
Brown is proud of his daughter, who is growing up to be a confident young girl.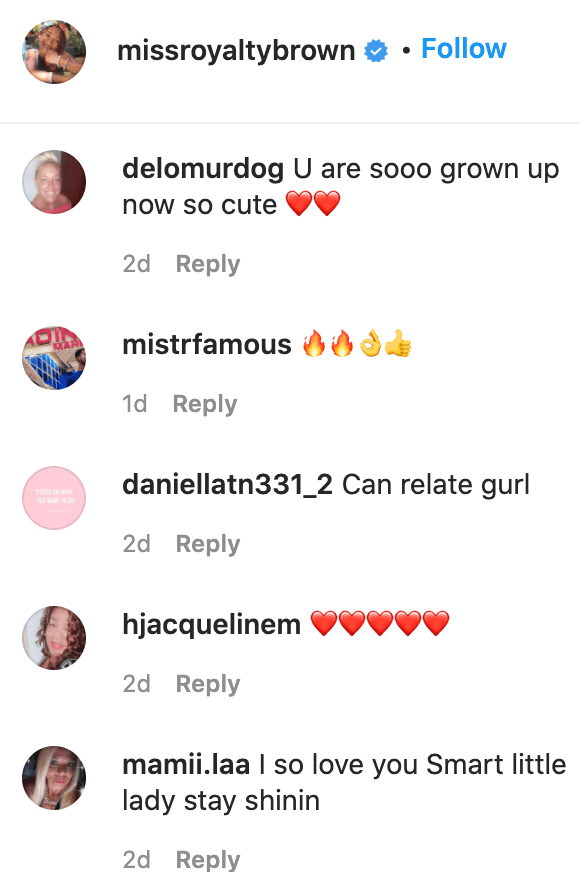 Royalty is a first-grader, but she has an impressive wardrobe than most grown-ups. She looks just as good in her school uniform, which is pretty evident in the September 8, 2020 photo shared by her grandmother Joyce Hawkins. 
It was a snap from the little one's first day of school. She wore a white and blue patterned tank top dress with a white collared shirt underneath. Her long strands were braided into cornrows. 
Royalty wore a bright red headband to top off the cute look. Hawkins was pretty excited to see her granddaughter confidently posing before heading to her school. 
Being an R&B superstar's only daughter comes with plenty of perks, and fame is one of them. Royalty is already a social media influencer with a million followers on Instagram. 
Brown is proud of his daughter who is growing up to be a confident young girl. Ever since she was born, Royalty filled his life with happiness. The singer once said his daughter mellowed him out. 
Brown welcomed his daughter with this then-girlfriend, Nia Guzman, in 2014. He once said that co-parenting Royalty with her is amazing, but being a first-time dad was pretty challenging.